eCommerce Replatforming: 5 Business-Oriented Suggestions Before Proceeding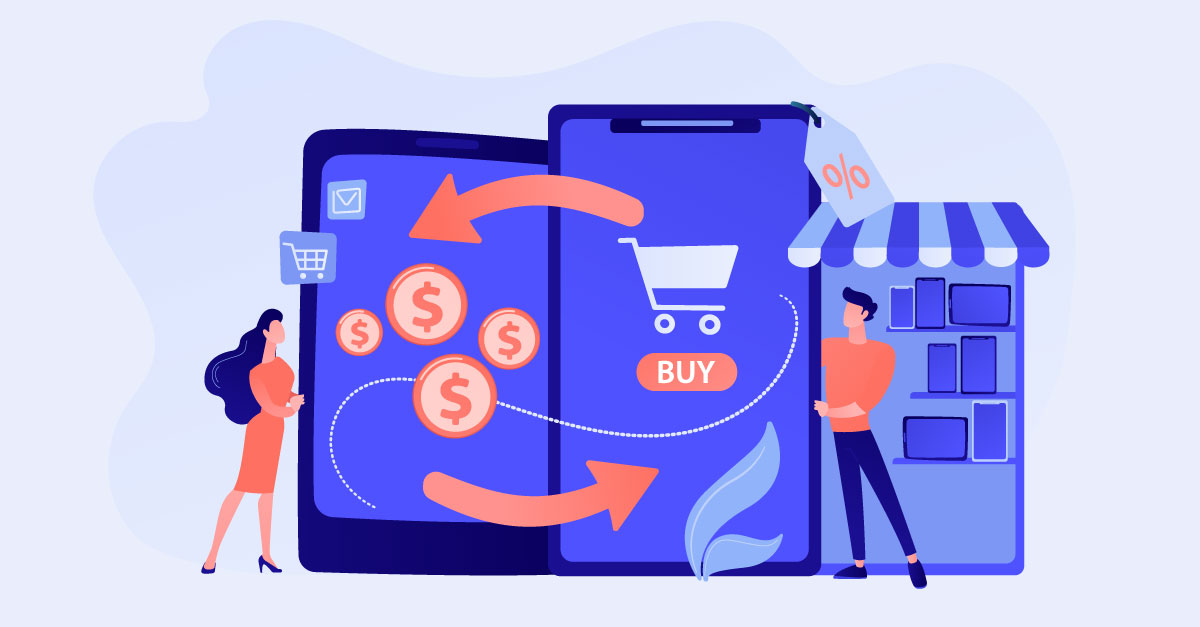 In any complex system, there is always a big red button that is pressed when most things go out of control. Replatforming is that button for most eCommerce business owners and store managers.
It is a process that involves shifting a website from one platform to another. Replatforming requires a lot of planning and research, and you may also need to change vendors. Even though it is a painful, expensive, and risky process, it is often inevitable.
After a specific time, all CMS systems hit a point where it becomes inefficient to manage your online business using the features and capabilities they offer. And it then starts affecting your business negatively.
Thus, it is better to re-platform sooner rather than delay the process once you realize it isn't working. Also, in the eCommerce industry, everything is evolving fast. May it be consumer behavior, platforms, or industry trends.
However, before you re-platform, you must take several things in mind to ensure everything goes smoothly and you never have to face a problem. Along with the technical details, you need to analyze things from a business perspective because it is all that matters in the end.
While we talk a lot about the technicalities involved in re-platforming, the business aspect is often overlooked. So, in this blog, we will provide you with a few suggestions that will help you see re-platforming from a business perspective. So, let's get started.
1. Do Not Forget to Collect Crucial Data
If you plan to re-platform, ensure that you have data to track your store performance after everything is done. There are many eCommerce metrics that are crucial to analyze the performance of your business, for example:
Average Order Value: AOV is the average amount your customers spend when placing an order. The higher the AOV, the more will be the profits.
Conversion Rate: It is the percentage of customers who complete an order in your store.
Cart Abandonment Rate: It is defined as the percentage of online shoppers who add products to the cart but leave without completing the purchase.
Other such metrics include churn rate, bounce rate, NPS, and customer retention rate. Before you start re-platforming, you must have at least 12 months of data to track how things are going once you go on a new platform. Things will become easier if you know where you need to focus your energy and time. Else, you may remain in doubt, and your sales and marketing teams will also be clueless.
2. Check for the Scalability
When working on re-platforming, companies are often so desperate to exit their current situations that they forget to analyze their future business needs.
Before migrating to a new platform, you must ask yourself one question: "Will it serve my business needs after five years?" If you migrate to a new platform without analyzing its scalability, you will have to face your present situation again very soon. And that will be troublesome.
Replatforming is an expensive and time-consuming process. In addition, you will realize your return on investment after a long time. Thus, you will have to ensure that you get maximum return from it for as long as possible.
So, do not just think about what you need at the moment. Before you choose a platform to migrate, analyze its flexibility and scalability against your future business plans and needs. You should choose a platform that can grow with your business, not the one that you outgrow.
3. Analyze the Balance Between the New Platform, Your Budget, and Talent Pool
A good balance between the new platform you choose, the budget you have, and the availability of resources will decide the success and failure of your re-platforming project.
A platform could be incredible, but if you do not have the budget to allocate for the development and customization, it won't be able to help you. Similarly, you may choose the best platform available in the market, but it will be of no use in case you do not have the resources to work on your project.
Thus, make sure you decide on a platform based on the available resources and your budget. For example, if you migrate to Magento from Shopify, you will have to increase your spending on development and customization. You can not manage with the same resources and talent that you have at present.
Also Read: Adobe Commerce vs Shopify Plus: Which Is Better for Your Business?
4. Availability of Extensions and Add-Ons
No eCommerce platform is perfect, but you must make the one ideal for your business. That is why third-party plugins, add-ons, and extensions are crucial.
Using them, you can make the platform work the way you want as you grow and scale your business. Also, the more extensions you can use, the more you can save on custom development costs. Using plugins and extensions is always cost savvy than investing in custom development, except in some specific cases.
5. Check the Improvement Graph of the Platform
In a highly competitive industry like eCommerce, change is the only constant. Thus, choose a platform that evolves as per the changing consumer needs and industry trends. There is no doubt that some platforms make faster improvements (in terms of features and support) than others.
For example, Magento's transformation into Adobe Commerce in such a shorter period is really incredible. They have been doing a fantastic job since Adobe acquired Magento. The point is you should always consider migrating to a progressive platform with a solid growth plan for the future. A platform that is too reluctant to change will do nothing good for your business.
Wrapping Up
Replatforming is not an easy decision. You should consider things from each angle before migrating to a new platform to ensure everything goes well and you lose nothing.
If you want expert advice on analyzing things from a business perspective, get in touch with team Envision eCommerce. Our experts can help you make the best decision and implement it in the best possible manner.