Risks in eCommerce: 5 Things You Should Know When Starting an Online Business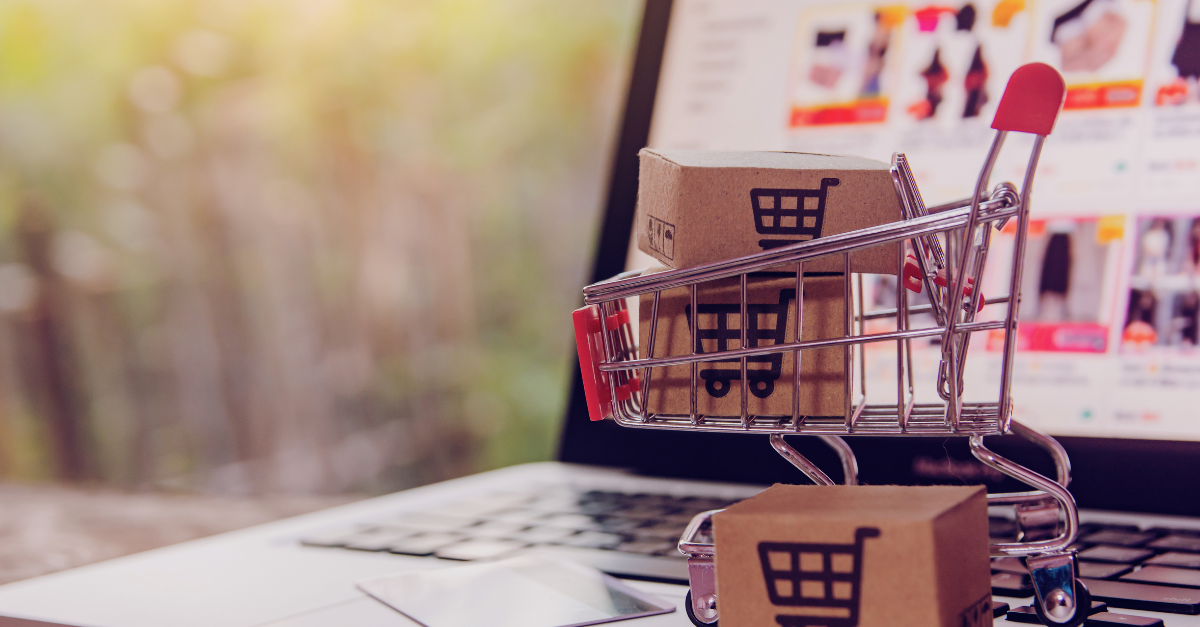 Great things don't come without risks.
No matter in which industry you are, if you own a business you have to face risks. However, when it comes to online businesses, threats are comparatively higher than in an offline business. Whether you can not eliminate all the risks associated with an eCommerce business, you can always mitigate or avoid them with proper planning.
In this article, we will tell you about all the potential risks in an eCommerce business and what you need to do to stay safe and grow without facing the consequences of any one of them. So, let's get started.
5 Risk Involved in an eCommerce Business and Their Solutions
The eCommerce industry experienced immense growth in the last few years. In just a year after the pandemic, eCommerce consumers grew by almost 80% and almost all businesses are now online. With this growth, the risks involved in starting an online business also increased and some of them are inevitable without proper planning.
1. Data Safety and Security Risks
For an eCommerce business, their customer data is like a gold mine. And hackers are always on the lookout for such confidential information. They steal data and sell it for millions or use the payment details of your customers to make money.
Doesn't matter what their goal is, a data breach can cost your business much more than billions of dollars. It will be a breach of trust for your customers and will cause you reputation damage that is hard to measure.
Solution
While you can not stop hackers from trying to steal your data, you can boost the security of your systems with proper planning. Here are some things that you must do:
Select an eCommerce platform like Magento or Adobe Commerce that ensure security
Make sure you use SSL certificates on your eCommerce website to initiate and end a transaction.
Keep a backup of your data and do not store unnecessary information. Also, do not store confidential information like payment details locally.
Hire a Managed eCommerce Support Provider who keeps a check on the overall website security and updates it with the latest security patches from time to time.
Add more security layers to your website in the form of firewalls, contact forms, and signup boxes.
2. eCommerce Store Downtime
Imagine it is Black Friday. You've invested a ton of money and resources into updating your site for making good sales. You've also invested in advertising, customer support, and many other things.
Then, on the big day, abruptly, your online store goes down.
On one of the busiest shopping days of the year, you're not able to show up and cater to your customers. For all eCommerce businesses, this kind of situation would be a total disaster that can take a big amount of their revenue away from them.
There are many reasons because of which your site may go down. Your hosting service may encounter a technical error, or the server you're using may not be able to bear the load of traffic. Or, on the other hand, maybe an extension or plug-in you installed stops working and also takes the website down. Possibilities are many and you must look for reliable solutions.
Solutions
Be exceptionally particular with regards to the hosting provider you hire. Search for a reliable host with an extremely high uptime rate and strategies that don't cause over-burden on the server. Also, be careful about the extensions or plugins that you use. Search for third-party apps that are widely used and consistently updated.
3. Less Organic Traffic
There is not even a single benefit of an up and running website which no one visits. In fact, that means no leads, no conversions, and no revenue. In the form of organic traffic, you get qualified leads with high-buying intent, and not having it is one of the biggest risks.
Also, search engine algorithms change from time to time. For example, Google released the Core Web Vital update last year which caused many businesses a lot of traffic. Moreover, if your website isn't developed using SEO best practices, it is going to suffer.
Solutions
Make sure you stay updated with the latest SEO trends and techniques to not lose your position in SERPs.
While developing your eCommerce platform, pay heed to the SEO best practices from the initial stage so that you don't face problems later.
Hire an SEO expert who can optimize SEO aspects on your website like optimizing meta tags, product descriptions, alt tags, etc.
4. Online Frauds
It is much easier for people to commit fraud online than in a physical store because they can hide behind a computer screen and interact with you anonymously. For example, if someone is providing you their payment information or credit card details, you can tell whether it actually belongs to them or not, without meeting them in-person.
For eCommerce businesses, fraud is common because you can not track each exchange and invest your time in verifying every customer. So, what shall you do instead?
Solution
Your online security should be strong enough to detect any suspicious transaction. Ensure your website is PCI compliant and maintains a firewall. You must use two-factor authentication to verify customer credentials and details. Also, keep an eye on any suspicious orders that you think a genuine person can not place.
5. Poor Customer Support
Customer service is at the heart of an eCommerce business. Especially, if you own a B2C business, you need to invest a lot in answering queries to customers. An unsatisfied customer can do more harm to your business than you can imagine.
Solution
Always listen to the problems your customers are facing while dealing with your business and try to solve them in a polite manner. Use technologies like Chatbots to answer FAQs and improve your responses fast.
Wrapping Up
Are you planning to set up an eCommerce business? Don't get worried after reading about the risks involved. With proper planning, you can avoid each one of them and scale your business like a pro. If you want expert advice on how you can stay safe in the eCommerce industry, contact our eCommerce development experts and clear all your doubts.