Why You Shouldn't Ignore Emails When Investing in eCommerce Digital Marketing?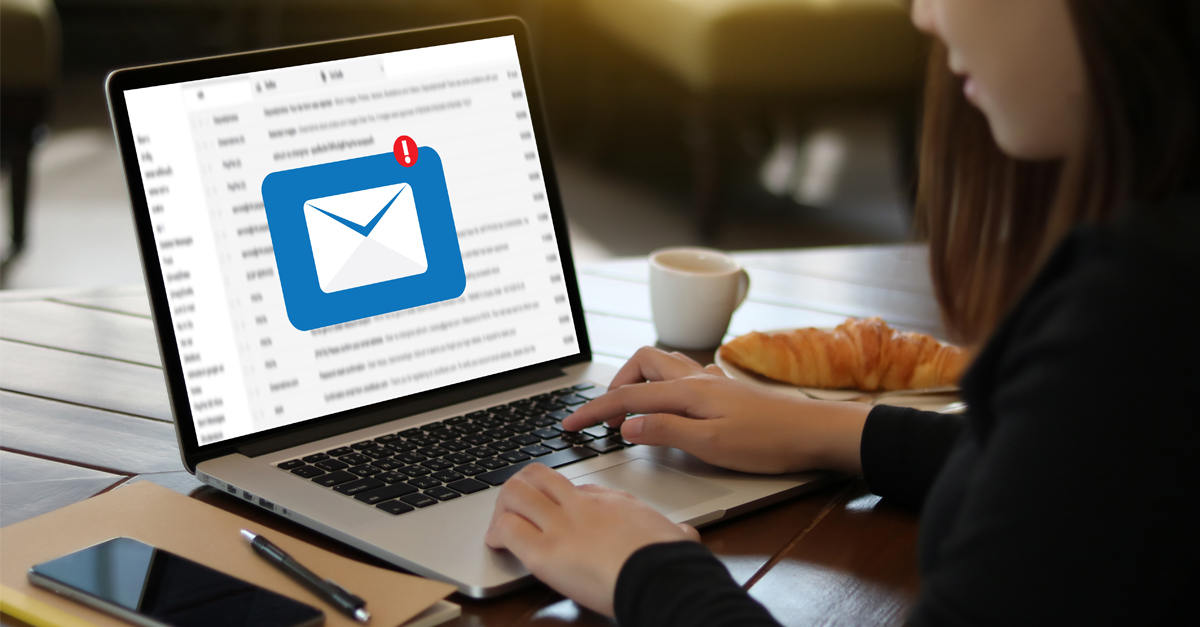 We are living in 2022. Do I really need to rely on emails to grow my eCommerce business?
Well, yes! Here's why:
Email marketing delivers 4,200% ROI – Oberlo
Isn't it amazing? Email is the most important channel for eCommerce Digital Marketing. A typical email marketing campaign delivers $42 for every dollar you invest. Now, this is a mind-blowing statistic that can turn even the most modern eCommerce business to invest in email marketing. 
If you are the one who is still wondering whether you should spend your time and money on email marketing, this article will help you make an informed decision. So, read further and find out why your business needs to utilize emails for making maximum returns.
1. Emails Can Help You Solve the Abandoned Cart Problem
Shopping Cart Abandonment is the biggest problem of retailers in the eCommerce industry. But, do you know that emails can help you solve it?
The overall open rate of a cart abandonment email is 40%, with a click-through rate of more than 29%. In eCommerce, converting visitors into loyal consumers is one of the biggest problems, but you can generate better results by targeting them through emails.
eCommerce marketing experts use emails to:
Remind customers about the products they left in the cart

Give suggestions to customers as per their search or buying history

Target customers by providing discounts on the items in the cart.
There are numerous reasons why a customer can leave their shopping cart. So, using emails, you can ask for that and give your customers one more chance to reconsider the item they were purchasing earlier, in turn improving your sales and revenue.
2. The Popularity of Emails is Immense
Almost all of us use emails today. Everyone relies on emails, especially for applying for interviews, communicating with colleagues, and doing other professional tasks. Have a look at these statistics by Lyfe Marketing to understand the popularity of email today among all generations:

In the USA, over 92% of adults use email, and 61% use it daily

Around 85% of Gen-Zers said that their preferred method of communication is email

Over half of the world's population was using emails in 2019.
Thus, if you want to reach your target audience and build a huge consumer base, you can not underestimate the importance of email marketing. Instead of becoming an outdated mode of communication, email is inevitable in the modern world.
3. It Helps You Build Better Relations With Customers
ECommerce email marketing aims not just to increase your business sales and revenue. It helps you create brand awareness and build better relations with customers. 
For example, most people access emails on their phones. So, whenever you send an email, a customer will see it instantly. Over time, it helps you build a space in the mind and heart of your consumers. Eventually, they will surely investigate what you have to offer. Or, whenever they will need a product that you sell, you will be the first name to come into their minds because of the nurturing you provided to the relationship.
Furthermore, it is very easy to market a business using emails. All you need is a team of expert eCommerce marketers who know your market inside out and can help you deliver customized messages at the right time and to the right people.
4. Emails Deliver Measurable Results
Your email marketing campaigns will not leave you hanging in the air to decide what's the return on investment. You can use any email marketing software, and that will help you track everything from who opened your email, how many people deleted it right away, or which links were clicked.

Using amazing software like MailChimp, Hubspot, or any other, you can easily get a clear picture of what's happening with your email marketing campaigns to make informed decisions. You can look at the following metrics to find out results:
Total open rate

Mobile open rate

Desktop open rate

Click-through rate

Bounce rate

Unsubscribe rate
This software also lets you perform A/B testing to find out an amazing wealth of data about your previous, past, and future customers. You can test various things to measure, learn, and improve your ROI.
5. They are Cost-Effective and Economic
In the modern business world, finding solutions that are easy, cheap, and effective is the key to success. By investing in email marketing, you can reach out to your consumers at a rate of almost nothing per message.
So, if you are a startup owner and do not have the fortune to spend on other marketing mediums, email marketing can help you sail through the competitive digital commerce world.
Even after the arrival of advanced technologies and social channels, the importance of emails in eCommerce is inevitable. The reason is very clear. 
Compared with traditional advertising methods where printing, postage, and so on can take up a great deal of cost for your standard mail campaign. With the help of emails, you can still build that type of relationship with the additional advantage of having follow-up data quickly accessible with a single click to your site.
Wrapping Up
eCommerce marketing is not as easy as a walk in the park. However, it is one of the most important weapons for online businesses because it permits them to reach out to highly targeted and most "likely to convert" audiences. It's an amazing medium for business communication, and you need to exploit it to grow your eCommerce business to new heights.
This article broke down the advantages of email marketing for eCommerce businesses and showed you the key details and realities of this amazing marketing strategy. We trust this article will compel you to invest more time planning effective email marketing campaigns since it could assist you with growing sales sooner than you think is possible!
Download Blog