A 5-Point Checklist for International eCommerce Expansion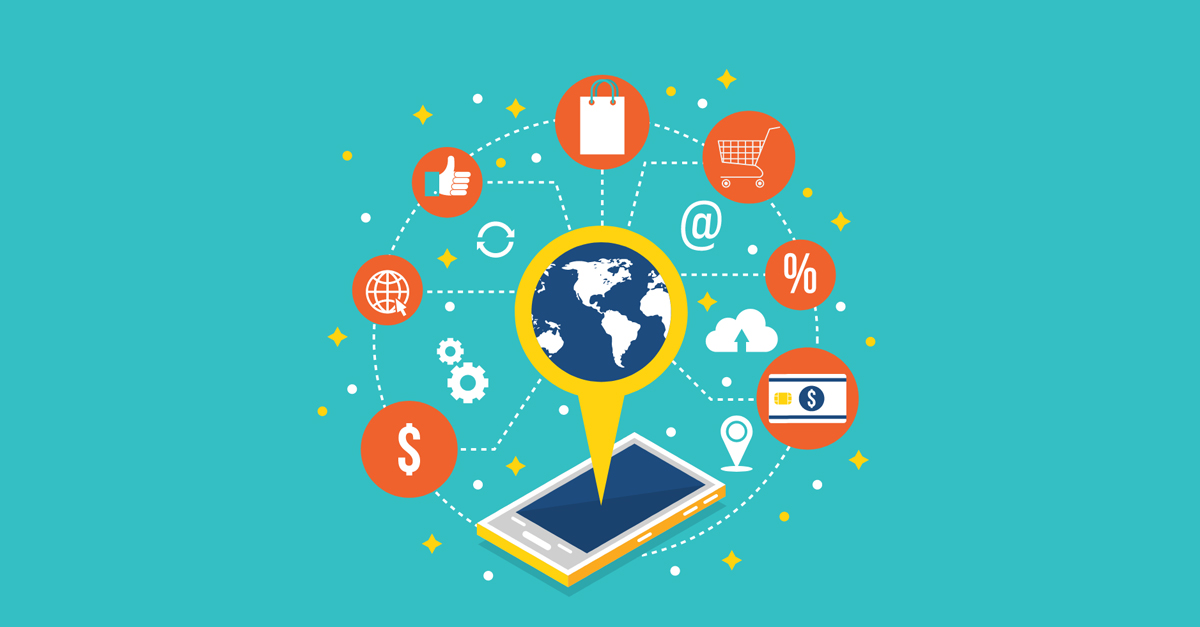 If you are done with building a strong presence online, your next step must be expansion.
According to reports, the global eCommerce market rose from 15% to 21% of total retail sales in just two years (2019-2021). It looks promising for the future as well because consumers are increasingly shopping from global brands.
But what does it take to expand your business to a new market?
A new market means a target audience that uses a new currency, speaks a different language and has preferences you might not know. What strategy should you follow to proceed and pass with flying colors? Is your business ready to do all that is required?
In this blog, we will find answers to all these questions. Before making a strategy, there are certain things that you need to cross-check before expanding to a new market.
Let's put some spotlight on the same.
First: What is Global or International eCommerce?
International eCommerce, also known as global eCommerce, refers to the process of selling products or services to customers in different countries using your existing online brand.
Compared to traditional brick-and-mortar stores, scaling your eCommerce business to international markets is much easier and requires less investment and time. By expanding and localizing your online presence, you can quickly establish your brand in different countries.
Although it requires some effort, building a successful international eCommerce business is achievable. In order to get ready for the expansion, make sure your business has the following: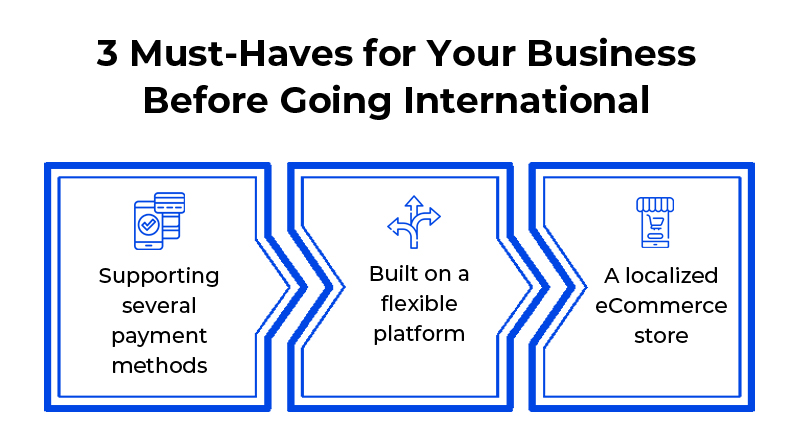 You need a localized eCommerce website with the local date and time setting, translation of pages in the local language, multilingual SEO, and local prices.

It should be based on a flexible but high-performing eCommerce platform that can display content in multiple languages and helps customize the CX easily.

It should also support multiple payment methods that let customers around the globe pay using their preferred payment solution.
Also, your transition to global commerce can be divided into phases. You need not do everything in one go. Let's now discuss a few tips and tricks that will help you develop a plan to rock the world with your eCommerce offerings.
Also Read: Top 5 Adobe Commerce (Magento) Payment Gateways that You Must Know About
A 5-Point Checklist to Succeed in International eCommerce
Serving consumers around the globe has its own challenges. However, with the right preparation, you can streamline the process and grow your business fast. Here are five things you need to get right before expecting any results:
1. Get Your Store Localization Right
Localization of an eCommerce store refers to the process of adapting an online store to suit the language, culture, and preferences of a specific geographic region or market. This involves modifying content, design, and functionality to ensure that it is relevant and appropriate for the target audience. Localization typically includes:
Translating your product descriptions, customer reviews, and other content into the local language

Adapting the store's design, color schemes, and imagery to appeal to the local audience of the market you are targeting.

Adjusting payment and shipping options to accommodate local currencies, customs regulations, and other requirements.
By localizing an eCommerce store, businesses can improve their customer experience, increase engagement, and boost sales in international markets. However, localization requires careful planning, research, and execution to ensure that it is done effectively and accurately.
2. Enable Mobile and Other Payment Methods
If you are planning to go global, you need to follow a holistic approach to provide your consumers with a great experience. Find the most popular payment methods in your target market and integrate them into your online store. Remember, consumers are particular about the mode of payment, and they prefer to keep it the same.
For example, credit cards are the default payment option for purchasing in the USA. But this trend is not the same in every country. According to a report, digital wallets accounted for more than 44% of online payments in 2020. In China, the number was 72%. Even in the USA, digital wallets are becoming very popular for online transactions.
Furthermore, with mobile commerce on the rise, digital wallets are expected to dominate the global commerce market in the future. Thus, consider future-proofing your eCommerce business by integrating alternatives to debit and credit cards for payments before you go international.
3. Understand Taxes and Regulations
You need to be aware of the legal and regulatory requirements of each country you plan to sell in. This includes tax laws, import/export regulations, product compliance requirements, and intellectual property laws. Ensure that you comply with these regulations to avoid legal hassles and penalties.
Also, when you set prices for your new target market, you must keep the local taxes in mind that you will be required to pay. These vary broadly from country to country, so it is better to consult a local expert. Furthermore, you must be aware of data security and privacy regulations.
For example, you need to Comply with GDPR if you are operating in or serving any EU country.
4. Establish Contact with Local Suppliers
Even if you have top-class products to offer, you will require local fulfillment centers and suppliers in international markets to deal with logistical challenges. The global storage and delivery of products is a challenge many retailers regret ignoring when planning their expansion strategy. But, it is a crucial point to consider.
5. Customer Service and Support
Providing excellent customer service and support is crucial to building customer loyalty and trust. You need to be able to offer customer support in the local language and time zone of your target market. Consider hiring local customer service representatives or partnering with a third-party customer service provider to offer prompt and efficient support to your international customers.
Wrapping Up
Doesn't matter if you are serving local or global customers. One thing that you need is a great customer experience to achieve success. Consumers in the eCommerce industry need a fast, seamless, and engaging experience to stay hooked to your brand. You can do so internationally if you follow the above tips and tricks. Contact eCommerce experts at Envision eCommerce to help you seamlessly transition from local to global commerce.