Live Chat in eCommerce: 5 Best Tools to Boost Sales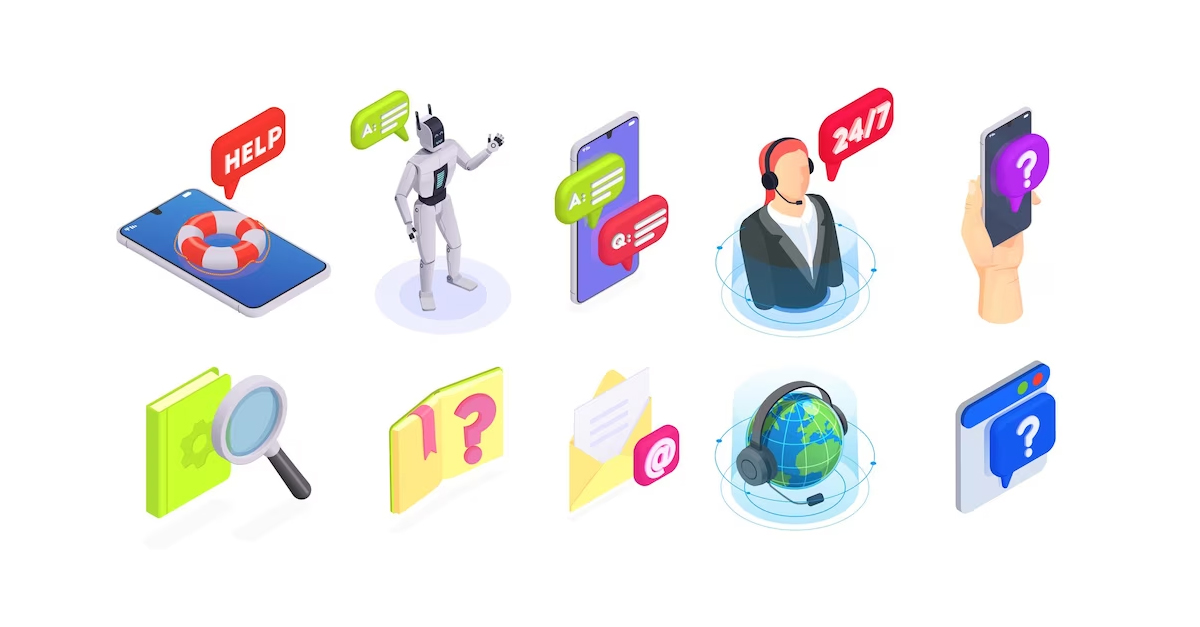 As the world of online shopping continues to expand, businesses are constantly searching for ways to improve customer experiences. One such way is by integrating live chat into eCommerce websites.
According to reports, customers who engage in live chat are more likely to complete a purchase than those who don't. And 79% of consumers prefer live chat for its immediate assistance. Doesn't this feature sound like a favorite of consumers?
In this blog, we will explore what live chat is and the three key reasons why businesses should use this feature. Additionally, we will shed some light on our top 5 picks for eCommerce Live Chat tools in 2023. So, whether you're a business owner looking to improve customer support or a curious shopper wondering how live chat works, keep reading to learn more!
What is Live Chat in eCommerce: 3 Reasons to Use This Feature
Live chat in eCommerce can be defined as a real-time online chat service that lets customers communicate with businesses instantly through their website or app. It allows businesses to answer customer inquiries, provide support, and guide them through the purchasing process. 
Here are three solid reasons why businesses should use the live chat in eCommerce:
1. Improved customer satisfaction
Live chat provides customers with quick and convenient access to support, which leads to higher customer satisfaction levels.
Customers appreciate the ability to get their questions answered in real-time, rather than waiting on hold or sending an email and waiting for a response.
2. Increased sales and conversions
Live chat can help businesses increase sales and conversions by allowing them to engage with customers at critical points in the buying process.
Live chat agents can help customers make purchasing decisions, address any concerns or issues, and provide personalized recommendations. In fact, Shopping Cart Abandonment, which is one of the top problems of retailers in the eCommerce industry, can be reduced by proactive chat support.
3. Cost-effective customer support
Compared to traditional phone or email support, live chat is a more cost-effective customer support solution. Businesses can handle multiple chat conversations simultaneously, reducing the need for additional staff or resources. Additionally, live chat allows businesses to track and analyze customer interactions, which can help them identify and address common issues more efficiently.
Overall, live chat is a valuable tool for eCommerce businesses looking to improve customer satisfaction, increase sales and conversions, and provide cost-effective customer support.
Also Read: What is Adobe Marketo and How It Can Help eCommerce Businesses?
5 Top eCommerce Live Chat Tools for 2023
Here are five eCommerce live chat tools that businesses can use to enhance the customer experience in their stores:
1. LiveChat

LiveChat is a popular tool used by many eCommerce businesses. It offers a range of features to help businesses communicate with customers in real-time, such as customizable chat widgets, chat transcripts, ticketing, and chat ratings. LiveChat integrates with a variety of eCommerce platforms, including Shopify, Magento, and WooCommerce, allowing businesses to manage customer interactions within their eCommerce website easily.
Additionally, LiveChat offers reporting and analytics tools that help businesses track chat performance, such as response time and chat duration, to improve their customer service.
2. Zendesk Chat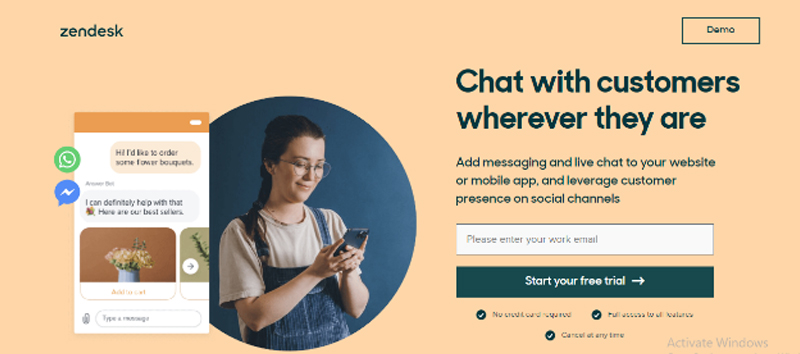 Zendesk Chat is a customer messaging software that allows businesses to engage with customers through live chat, social media, and messaging apps. With Zendesk Chat, businesses can create customized chat experiences, automate responses, and easily manage customer interactions.
Zendesk Chat integrates with popular eCommerce platforms, such as Shopify and Magento, and offers a mobile app for businesses to manage chats on the go. Additionally, Zendesk Chat offers reporting and analytics tools that help businesses track customer interactions and measure the effectiveness of their chat support.
3. Olark

Olark is a live chat tool that offers features such as real-time chat, visitor insights, and chat transcripts. Businesses can customize the look and feel of their chat widget to match their brand, and Olark also integrates well with popular eCommerce platforms like Shopify and Magento.
It also offers integrations with customer relationship management (CRM) and marketing automation tools, such as Salesforce and Hubspot, allowing businesses to manage customer data and track customer interactions across multiple channels.
4. Tidio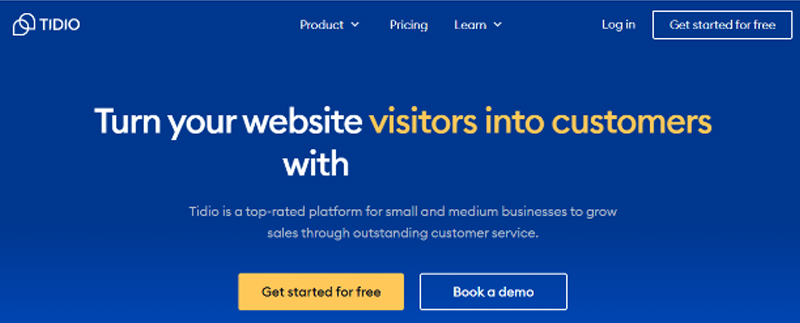 Tidio is a live chat tool that offers a range of features, such as chatbots, email marketing, and CRM integrations. Businesses can use Tidio to automate customer service tasks, such as answering frequently asked questions and personalizing the chat experience with custom branding and greetings.
5. Intercom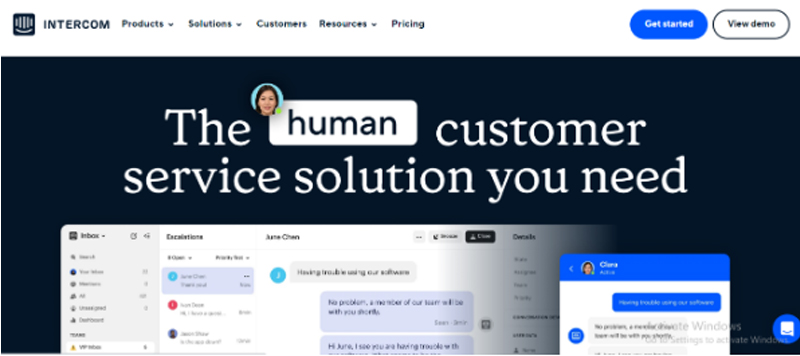 Intercom is a customer messaging platform that includes live chat, targeted messaging, and automated emails. Intercom allows businesses to engage with customers in real time, personalize the chat experience based on customer behavior and preferences, and automate follow-up messages.
Intercom integrates with popular eCommerce platforms and offers reporting and analytics tools to help businesses measure the effectiveness of their customer messaging and improve their customer service.
Wrapping Up: How Envision eCommerce Can Help
Live chat is the present and future of eCommerce. We at Envision eCommerce help businesses use live chat features to the fullest to help them improve their customer experience.
We are an eCommerce development company that specializes in helping businesses improve their online presence and increase sales. Our experts have extensive experience in developing eCommerce websites and integrating live chat tools to provide a seamless customer experience. By partnering with us, businesses can take advantage of our expertise in live chat implementation and customization to offer real-time support and increase customer satisfaction.
Additionally, we can also provide businesses with insights and analytics to measure the effectiveness of their live chat strategy and make data-driven improvements. Contact us now to take your eCommerce business to the next level.