How are B2B and B2C eCommerce Websites Different?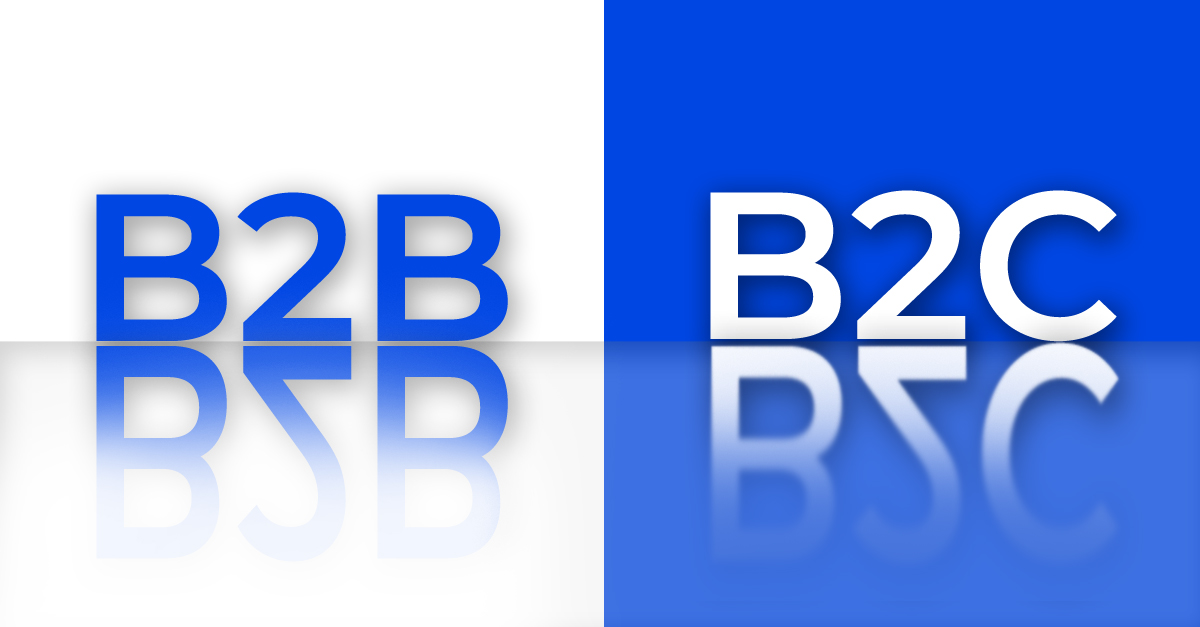 If you are planning to establish an eCommerce business, it is crucial to understand the business model you choose and develop your online store as per your customer preferences. While eCommerce may look like one market, it is segregated into many models and each one of these requires a unique approach.
This article discusses how B2C and B2B eCommerce solutions are different from each other and some factors on which you should focus when embarking on the journey of eCommerce website development. So, let's deep dive.
What is B2B eCommerce?
A B2B platform in simple words is the one that facilitates transactions between businesses of many types. Usually, these platforms handle complex transactions and are developed accordingly. For example, a website where a wholesaler or manufacturer sells items to a retailer will be called a B2B platform.
One example of a perfect B2B eCommerce platform is Amazon Business. It includes essential B2B features like multi-user accounts, paying by invoice, and more.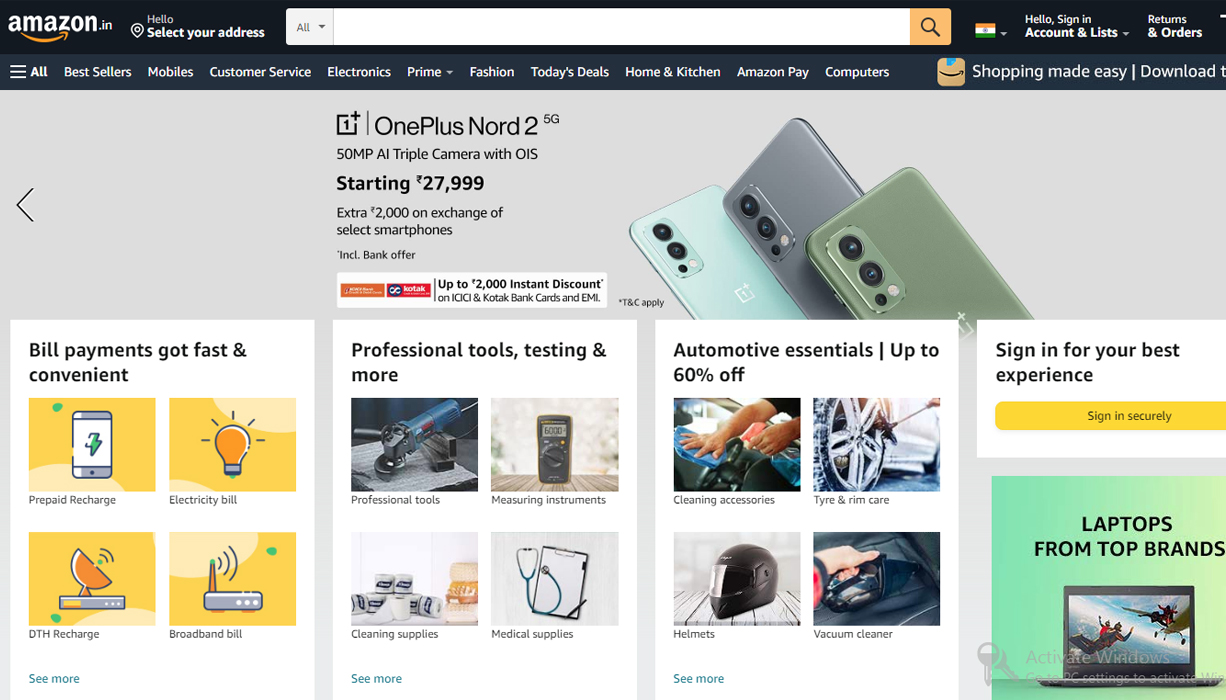 What is B2C eCommerce?
B2C is defined as an eCommerce model in which products and services are sold to the end-users directly. A B2C transaction happens with the end-user who buys the product for their use and not for selling. A perfect example of B2C eCommerce is Walmart. It purchases products from manufacturers and wholesalers around the world and sells them to end-users.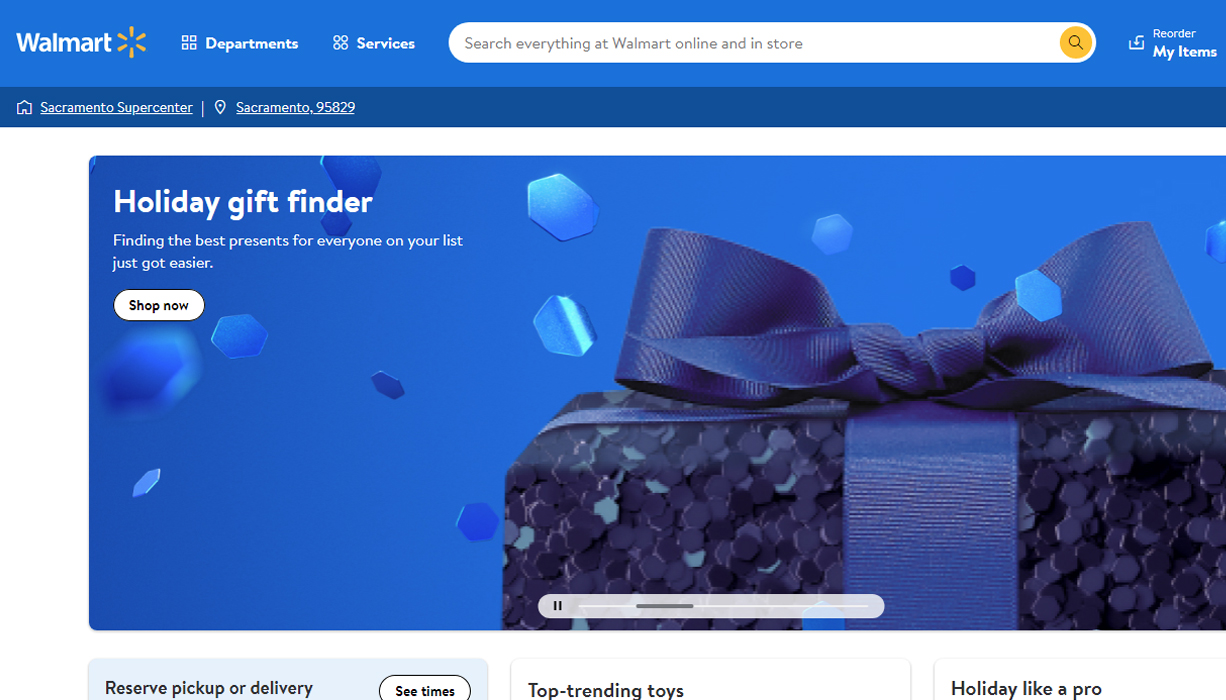 5 Differences between B2B and B2C eCommerce Platforms
Now that we know about B2B and B2C eCommerce business models, let's figure out the differences between the features and functionalities of their websites or online stores.
1. Home Page and Website Designing
Your website's homepage is your first impression on visitors. So, it has to be created in a way that looks attractive to customers and helps them with the information they are looking for.
But, B2C and B2B buyers have different preferences and it is crucial to understand before developing an eCommerce website. For example, B2C is all about attracting customers using competitive pricing, vibrant product images, and discounts. This requires investing time in creating flashy designs, buttons linking to most-popular product pages, easy navigation, and other such factors.
On the other hand, B2B buyers research a lot before making a purchase and prefer seeing to the point information without any clutter. Thus, website planning and designing should be different for B2B and B2C online stores.
2. Offers and Content
Content on eCommerce websites is important because it helps buyers make purchasing decisions. But, the type of content needed for B2B and B2C websites is completely different.
B2B buyers prefer self-serve services and they want to do in-depth research online on their own before making a purchase. Thus, B2B eCommerce websites include content in the form of:
eBooks and guides
Blogs and articles
In-depth videos
Case studies and success stories
On the other hand, B2C buyers do not require and like reading in-depth articles or guides about the products. They have less complex considerations and consider shopping as a fun activity. For example, if a buyer is searching for a pair of shoes online, he would like to read online reviews, analyze product images, and prices instead of reading about how the product is manufactured.
Thus, B2C eCommerce websites include content in the form of:
Online reviews
HD product images
Discount offers
Product features and specifications
3. Checkout Process
This difference is clear and easily understandable. Due to the complexity involved in B2B purchases, the checkout process is a blend of automated steps and a little human intervention whenever required. For example, it is crucial in B2B websites to provide buyers options like:
Request for a product demo
Phone call a representative
Order by SKU or single-click reordering
However, in the B2C eCommerce setup, the checkout process should have minimum steps. A B2C website owner must set up a seamless checkout experience to avoid shopping cart abandonment. For example, provide as many payment options as possible, double-check for the errors or hurdles in checkout.
4. Pricing
This is an important aspect that differentiates a B2C eCommerce website from a B2B eCommerce website completely.
B2C buyers often order items for personal use and as a result, the quantity always remains less. In this scenario, the number of items a customer can add to the cart could be limited. Also, the pricing, in this case, is pre-defined (except in certain cases when a discount or offer is applied).
On the other hand, in a B2B setup, custom pricing is required for each transaction. Also, in the wholesale model, when the number of products added to the cart increases, the price per item decreases. B2B pricing also depends on the relation between the two businesses. Thus, setting up this feature is much more complex in B2B as compared to B2C.
5. Customer Lifecycle
In B2B commerce, customer lifecycles are relatively longer as compared to B2C. So, B2B eCommerce websites need to be designed in a way that supports long-term relationships and include features that help you nourish these relations. Once you start working with a B2B buyer, you might stay in touch and do business with them for years to come.
On the other hand, customer life cycles are shorter in B2C. A B2C buyer may never come back to your website after making a purchase once. Thus, B2C businesses must focus on converting a B2C buyer as early as possible by including flashy discounts and sales in the customer journey process.
Wrapping Up
B2C and B2B eCommerce models are completely different from each other. While a B2B eCommerce website focuses on making relationships with the buyers through content, custom pricing, and more, a B2C website's sole focus is conversions by providing a seamless customer experience. Thus, a different approach is required to create eCommerce websites that follow different models.
If you are looking for reliable B2B or B2C eCommerce development services, get in touch with experts at Envision Commerce.