Adobe Commerce and Magento: 5 Most Common FAQs Answered by Our Experts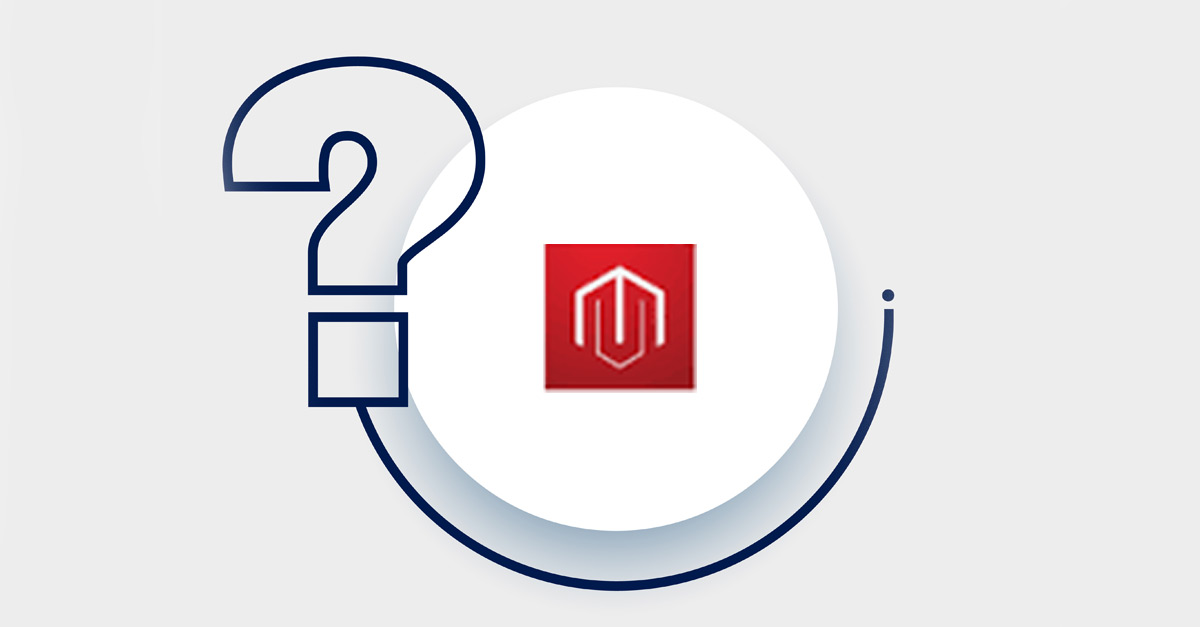 Magento is one of the most trusted eCommerce platforms in the whole wide world. But, after the Adobe acquisition, the platform changed a lot and there is still confusion among developers and entrepreneurs about what just happened.
If you are involved with Magento development or digital commerce businesses, you might know the entire story. But, those who are new to this world, have a great deal of confusion. Thus, we decided to curate this blog having answers to all the dilemmas among newcomers in the Magento and digital commerce industry.
So, read and clear all your doubts!
Is Adobe Commerce and Magento the Same?
The straight answer to this is: No! They are not the same. Magento is an eCommerce development platform launched in 2008 and Adobe acquired Magento in 2018 for $1.68 billion.
Before this acquisition, Magento was having two editions:
Magento Community Version (Free)
Magento Enterprise Version or Magento Commerce (Paid)
After Adobe acquired Magento, the name of Magento's paid version was changed to Adobe Commerce and a number of enhancements were made to make it suitable for enterprise-level organizations. Thus, Magento's open-source version is still called Magento but the name of its paid version changed.
Magento and Adobe Commerce are different in terms of features and functionalities. Let's see how:
| Attributes | Magento | Adobe Commerce |
| --- | --- | --- |
| The Definition | An open-source version of Magento | Premium version of Magento |
| Magento Cloud Hosting | Not available | Available |
| Scalability | Due to the single server, it has less scalability | It is specially designed for scalability |
| Support | Not available | 24/7 technical support available |
While Magento open-source also has many features that make it unique for B2C and B2B eCommerce businesses, Adobe Commerce is specifically designed for B2B businesses that have complex functionalities and high scalability.
Check out more differences between both of them in our comprehensive blog on "Magento Community vs. Adobe Commerce."
What is Magento Hosting and its Different Types?
Magento is a popular eCommerce platform with several advanced features. However, it does not have a hosting plan. You need to purchase hosting to create space for your Magento website on the internet.
There are a number of hosting plans created especially for Magento websites and you can subscribe to any of them depending on your business needs and budget. Different types of Magento hosting include:
Shared hosting: This type of hosting is suitable for startups or businesses having less traffic. It costs less as you share the server with multiple sites.
Dedicated hosting: When choosing this option, you get a dedicated server allocated to your website but it costs more. If your website gets traffic spikes, this is the best option to choose if you want maximum uptime.
Cloud hosting: Modern-day businesses prefer to go with this option as it is based on cloud capabilities. Plus, you only pay for resources that you use.
VPS hosting: When choosing VPS hosting, you share a server with different sites but in a well-managed way. Thus, it is more scalable and reliable.
Once you choose the type of hosting, the next question is how are you going to manage the hosting. There are again two options for the same:
Magento Managed hosting: When selecting this option, you outsource the hosting management tasks to a team of professionals and they take care of everything for you – from setup to error management, and maintenance.
We at Envision eCommerce also provide Fully-Managed Magento Support Services to help our clients focus on growing and scaling their operations. It is possibly the best thing you can do for your business considering the increasing demands of modern-day consumers.
Magento Unmanaged hosting: This is where you have a server but you are also responsible for every task. You need to build an in-house team of developers to manage it and ensure that your Magento website works seamlessly.
Is Adobe Commerce Cloud and Magento Same?
No! Adobe Commerce Cloud is a fully-managed version of Magento (the eCommerce platform) that is completely integrated with Adobe tools like Advertising Cloud, Analytics Cloud, and others. It is a PaaS solution.
If you are using Adobe Commerce Cloud, your website will be hosted on the cloud and you will not have to pay an extra server cost for your platform. Plus, by using the cloud version, you can leverage features like:
B2B Module (Features like RFQ, shared catalog, etc)
Customer Segmentation
Visual Merchandiser
Order by SKU
Business Intelligence tools
Other than the above-mentioned features, with Adobe Commerce Cloud you also get hosting and tools required to monitor and manage hosting. In short, when you scale your business, Magento open-source might not be a scalable and ideal solution for you and you may have to move to Adobe Commerce Cloud for continuous support and advanced features.
What is the Pricing of Magento?
Magento is a robust solution designed for eCommerce businesses of all shapes and sizes. As mentioned above, it has three versions named Magento open-source, Adobe Commerce, and Adobe Commerce Cloud, and all three have different pricing policies.
Thus, you can select depending on your business requirements. Let's figure out the basic costs involved in developing and launching an eCommerce website using Magento's three different versions:
| Factors | Magento (Open-Source) | Adobe Commerce | Adobe Commerce Cloud |
| --- | --- | --- | --- |
| License cost | Zero | $22,000–125,000 per annum | $40,000–1,80,000+ per annum |
| Hosting | $100–500 per annum | $500–5000 per annum | No cost |
Apart from that, there are additional costs involved that can vary depending upon your business needs. For example, the cost of SSL certificates, extensions, third-party applications, SEO, and more. The crux is, Magento open-source is the cheapest version of Magento, and Adobe Commerce Cloud is the costliest.
How Much Does it Cost to Migrate to Magento 2?
Inspired by what businesses are accomplishing with the Magento platform, many entrepreneurs are now planning to migrate to Magento 2. But, it is indeed a complex decision and requires utmost care and research before execution.
You need to make sure you backup all your files, folders, and data to not lose anything in the process. Plus, downtime is also a problem if you have not hired migration specialists to help you with migration. But, on top of everything, the cost is also a concern.
Migration to Magento can be done in the following four stages:
Theme migration
Extension migration
Customization migration
Data migration
This is the process defined on the official Magento website to help businesses not make a mistake. But, the cost you pay will highly depend on the Magento Migration Service Provider you choose. For example, the cost of the US and UK developers would be always higher than the ones in Asia. But, this does not mean that the quality will also be different.
It is just because the salary of developers is higher in western countries and a bit lower in Asian nations. It can cost you anything between $2500 to $8000 depending on the complexities involved.
Wrapping Up
In this blog, we answered some Frequently Asked Questions (FAQs) about Magento and Adobe Commerce. We hope it clears your confusion regarding the most widely used eCommerce development platform in the world and its different versions. If you are looking for help or support in developing or scaling your eCommerce business, give us a chance to help you with Magento's best-in-class features and functionalities.


Download Blog