Here is All You Should Know About Adobe Commerce 2.4.4 Upgrade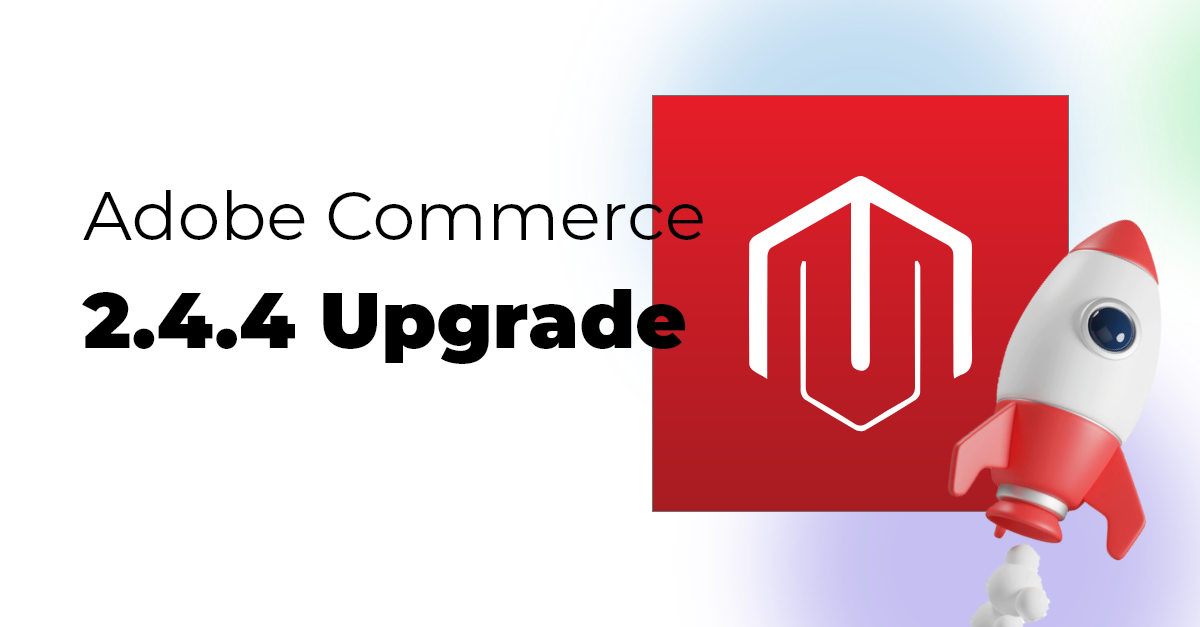 The Adobe Commerce era has just begun! The eCommerce giant Adobe is all set after finishing the beta-testing of a new Magento version and it will be available for online retailers to use in March 2022. Although it is a small version change from the previous version, you can call it a massive update owing to the changes it will bring for online stores.
Magento 2.4.4 will be having backward-incompatible changes along with many other improvements and additions. In this article, we will talk about everything online retailers need to know before this official release and how they can prepare their websites for this big change.
So, let's get started.
What's New in Adobe Commerce 2.4.4?
If you want to take full advantage of the Magento 2.4.4 version, it is crucial to stay prepared. Here is all the information that Adobe has provided so that retailers can find out what it has in store:
1. Support for PHP 8.1
The upcoming version of Magento will bring the transition to PHP 8 from PHP 7.4. Although Adobe is as of now testing the 2.4.4 beta version against PHP version 8.0, the new version will support version PHP 8.1. Also, the newest version won't support PHP 7.3. It will provide full-functional support just for PHP 8.1. Here is the shortlist of main features that it will bring:
Explicit octal numeral notation

Enums and read only properties

First-class callable syntax

Pure intersection types

Final class constants

And many more.
As per the performance test conducted on Magento with PHP 8.1 and 7.4, version 8.1 makes the online store work slightly faster. However, this improvement in speed will also depend on other factors like server CPU, hosting environment, etc.
2. Backward Incompatibility
Magento 2.4.4 will have backward incompatibility changes that may have considerable implications on third-party modules because they should now work in a new manner. Thus, retailers should check out all installed extensions to find out if they will be affected by these changes. The upcoming version of Magento has the below-mentioned backward-incompatible changes:
Inventory check on cartload:

The upcoming version contains an Enable Inventory Check On Cart Load option. It is enabled by default.

TinyMCE:

Tinymce4 name will get changed to Tinymce and the editor may become unavailable in the admin panel and break the page builder extension.
3. Third-Party Dependencies
In order to keep your Magento stores robust and secure, the upcoming release will have numerous third-party dependencies. Here are the categories of these third-party dependencies:
System Dependencies: It will contain the upgraded version of Redis, MariaDB, ElasticSearch, Varnish, and MySQL. Also, with the new version, you will now be able to use Adobe Live Search at no additional cost.
JS NPM Dependencies: Elimination of "grunt-autoprefixer".
Updated Core Composer Dependencies: You will see the up-gradation of phpunit/phpunit and laminas/laminas-code along with the dismissal of laminas/laminas-filter and many others.
4. Software Updates
The latest version will have the below-mentioned software updates:
Added OpenSearch 1.1 and ElasticSearch 7.16.1 support.

All dependencies and project libraries will be compatible with PHP 8.1.

Jquery-UI will be updated to version 1.13.0.

Jquery.tabs will be updated to the most recent version.
Along with all these, 33 security issues are resolved and Magento 2.4.4 will also contain the expansion of reCaptcha, infrastructure updates, support for PayPal Pay later, and GraphQL API expansion.
5. Improved Site Management and Less Development Time
The upcoming version will make it easier and faster for online retailers to update, launch, and manage their websites. Some of the features that will make it possible include:
Improved store management:

It will allow you to easily control multiple stores or websites from a single admin dashboard.

Site-Wide analysis tool:

Using it, site owners can find information about website health and recommendations related to the same in real-time.

Page Builder:

This feature will make it possible for business owners to develop and implement content and other elements without support from developers.
What Should You Do Next?
Adobe Commerce 2.4.4 will provide a robust foundation to eCommerce businesses. Thus, it is now time to start working with your technology partners and development teams to prepare your website for a makeover. You can also check out the 2.4 Upgrade Guide by Adobe to find out tips and tricks necessary for this upgrade.
Are you looking for someone who can make your transition to Adobe Commerce 2.4.4 easier and much more profitable? Contact our team at Envision eCommerce and get assisted by Adobe-certified developers. We also provide Magento Support Services to make sure your business never sees downtime during upgrades and migration.

Download Blog