Why you need to move to Magento 2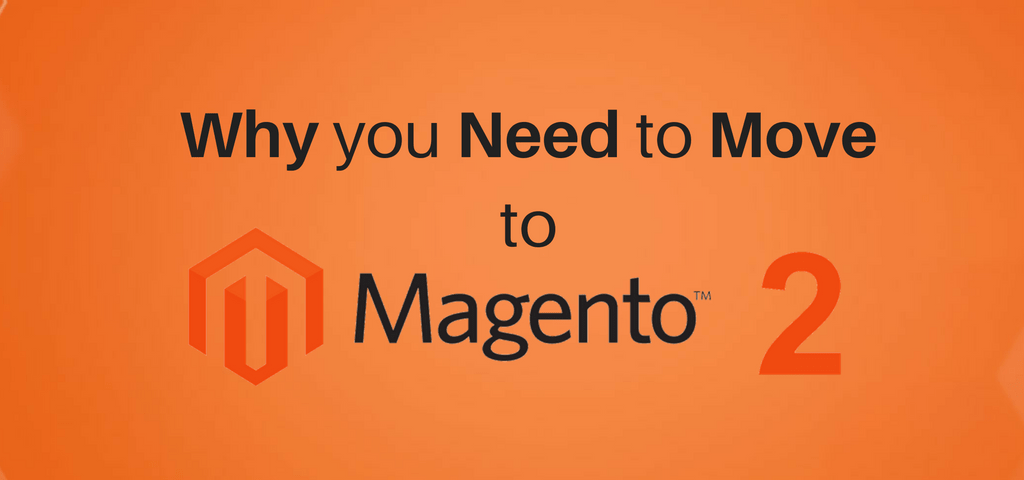 A few months ago, Magento announced the newest platform, i.e. Magento 2.0, for enterprise and community editions in November 2015. The particular platform comes with powerful features that rebuilt the administrator panel to make merchants' life smoother and easier. Plus, this new version is less stressful to use.
Magento 2.0 has a potential to improve the live store performance in a number of ways and highly-improved admin interface that allow non-technical users to accomplish the task without relying on the professional developers.
Here we have gathered some good reasons that tell you why you need to move to Magento 2.
Boost Store Performance:
According to the research, Magento 2 will run the store 20% faster than the old version of Magento. The faster website speed increases the search engine optimization and thus helps in increasing conversion rate optimization.
If full-page caching built into the platform, then your web pages will load 1-2 seconds faster than 5-10 seconds for non-caching pages. Plus, this new version will manage the various catalog pages better, without even slowing down the site's speed.
Checkout Process is more User-Friendly:
Magento 2 has an intuitive checkout process. It makes the specific process easier and faster for clients to go from cart to complete the order hassle-free. The particular platform requires fewer steps to complete the process, plus it's highly customizable.
Magento 2 also facilitates the existing customers to checkout easier with the saved information. However, this unique feature will encourage repeat clients.
Key Integration:
Magento 2 integrates various popular extensions that allow a site to have out of the box functionality. Most of Magento users choose to integrate payment platforms like Braintree and PayPal, that's why Magento 2 includes these payment gateways by default to make the process much easier. More on, this new platform also integrates with CyberSource and WorldPay to enhance the security of payment.
Excellent Admin Interface:
An admin interface in Magento 2 is designed to reduce the Magento store owners' managing time on their online store. As it is a very easy and user-friendly for new learners. Magento 2 let the store owners to customize the admin panel so that they can easily and quickly access the important business information, if needed.
The new admin interface has drag-and-drop layout editing option which doesn't require extensive coding knowledge or professional developers to modify the appearance of the online stores. This latest version has a potential to create a store in half the time as compared to the old version.
Magento 2 makes all admin panel, personalized for Magento users to improve productivity while managing customer data, products, and orders.
Mobile Responsiveness:
Today, the majority of people doing online shopping through their smartphones and tablets. So the team of Magento recognized the thing and made a mobile-friendly Magento 2 platform to encourage the mobile sales.
This platform comes with new and effective responsively designed themes, quicker checkout and integrated videos that enhance the store's function as well as look on mobile devices.
Additionally, in the front-end of the web store, the admin-panel is touch-screen friendly which helps store owners to manage the store on the go.
Now you are very well informed of this fact, that you really need to move your e-commerce store to Magento 2 platform for better business results.
If you want to move your ecommerce platform to Magento 2, you can get in touch with us. We have a team of certified Magento Solution Specialists and Magento Developers who will assist you best with your each Magento needs.
Download Blog