Speed Up Your Store With Advance WooCommerce Image Lazy Loader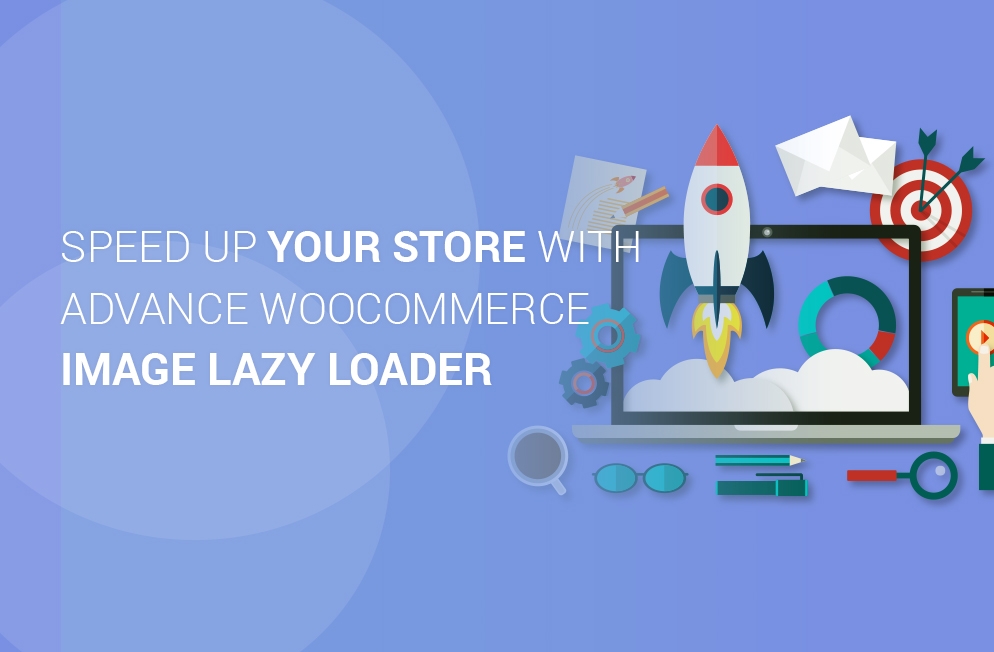 We have released Advance WooCommerce Image Lazy Loader – our new WooCommerce plugin which is mainly developed to speed up stores having heavy content or images. With this plugin, the store owners can easily define the elements on which they wish to apply the lazy load. These lazy load applied elements don't get loaded in the viewport until the user scrolls to them. The plugin features lazy load application for the elements such as images, video, iframe, loading effects, background color, etc. The  features that our professional WooCommerce developers have included in this plugin:
Enable/disable lazy load option for the images.
Customize the display of setting box.
Supports videos and iframes Lazy Load.
Add classes to skip lazy load for particular images.
Easy Script Load Optimization from sites Header or Footer.
Disable On WPTouch/MobilePress.
Lazy load images with a FADE IN or SPINNER effect.
Custom Lazy Load pre-load background color.
Supports Image Load Threshold Option.
Advance WooCommerce Image Lazy Loader is a handy WooCommerce plugin that allows store admin to customize admin setting options to enable or disable the lazy load option. Thus, the plugin not only improves your site's loading time & its speed, but also supports you in reducing your hosting server load.
The plugin is also available at our CodeCanyon Profile
Download Blog