SERP Update – Google Changes Title & Description Character Lengths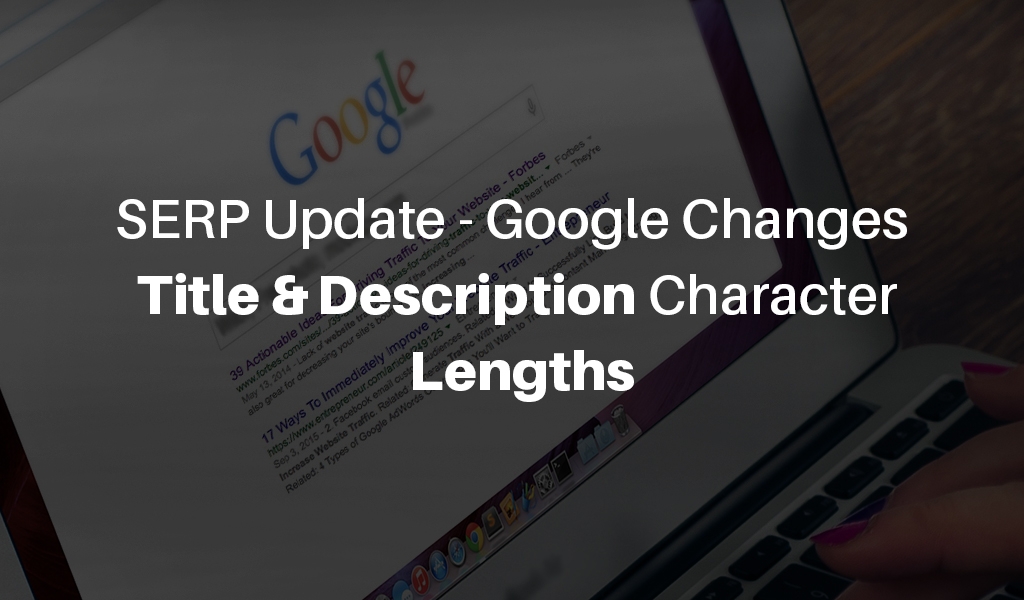 It seems that Google has made a significant change to the width of its search results by increasing the length of titles and descriptions. Ross Hudgens (Founder of Siege Media) was the first to identify and spotted it on Twitter & Jennifer Slegg (Search Engine Marketing Consultant) reported the same at The SEM Post.
Here's What You Need to Know
The new title length is 70-71 characters. This is an increase of 10-11 characters as compared to the previous title length of 50-60 characters. That's pretty significant and offers an opportunity to add additional 2-4 words in the title tag.
Meta description's length has been extended by 100 characters per line and increased from 2-3 lines. Depending on this new length of meta title and descriptions, websites can tell searchers more about their web pages.
According to Jennifer Slegg, Google is still shaking up meta description lengths and truncating the length to 2 lines or showing up search results with 160 characters or sometimes 278 characters per line.
Thus, it is essential to bear in mind that this may be a test by Google, and Google could roll back the changes at any time. It may be a kind of A/B testing by Google. So, it would be wise for you not to totally rely your SEO efforts on these character limits until it's 100% sure that these new character counts will become a permanent change in the SEO world.
Download Blog