Revolution has Begun. Envision Ecommerce First Magento 2 Extension is Live on Magento Marketplace!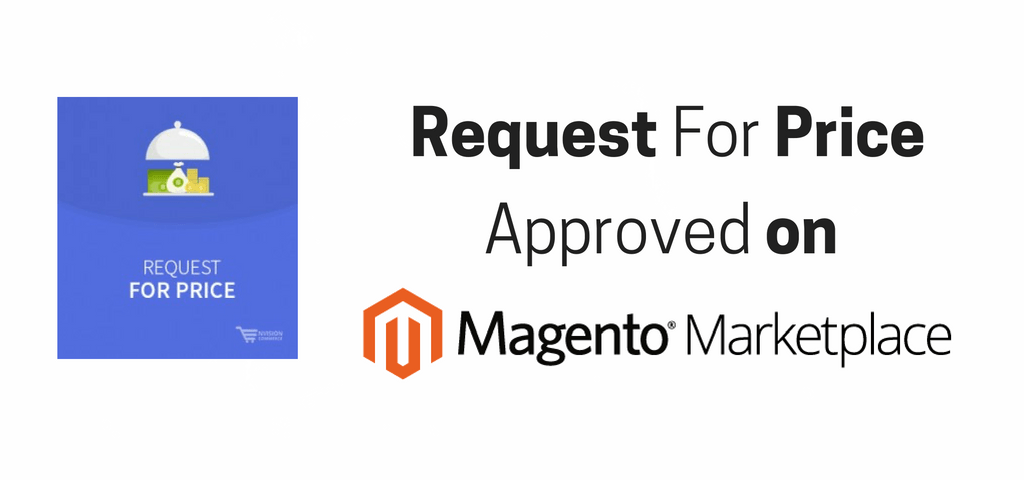 Envision Ecommerce is pleased to announce that our first Magento 2 extension "Request for Price" is now live on Magento Marketplace. Magento Marketplace is a next-generation marketplace, offering unique business solutions, a curated collection of e-commerce products, tools, and a platform to Magento merchants to thrive their existing business.
Request for Price extension is a perfect solution for Magento 2 sites where products need a superior tactic to win more sales. The extension encourages your customers to make interaction with you through a complete HTML capable customized text on your product page like email, contact number, WhatsApp and many others. This is the way, the store owners can better serve the customers and offer an opportunity to do online bargains just like shopping offline. It facilitates a real-time and hassle-free ask for product price without the need of any external form. Most important, the product has passed the quality approval process of Core Magento Team which makes sure that it is safe to use for your store.
A Few Features of Our Recently Published Extension:
Now, store owners can receive instant price inquiries when customers request for a product price.
The customers can interact store owners to negotiate product price via contact number, email address, and WhatsApp.
It is easy to enable and disable this extension from the admin panel.
As the extension is fully HTML capable, it encourages more customer interaction & engagement.
And, many other features you can check here – https://marketplace.magento.com/eecom-requestforprice.html
Envision Ecommerce is dedicated to Produce more quality Product in near future. We are coming up with more extensions that will help user in checkout flow and improve user shopping experience.
Download Blog