New Year's Eve Celebration with Envision's New Product Releases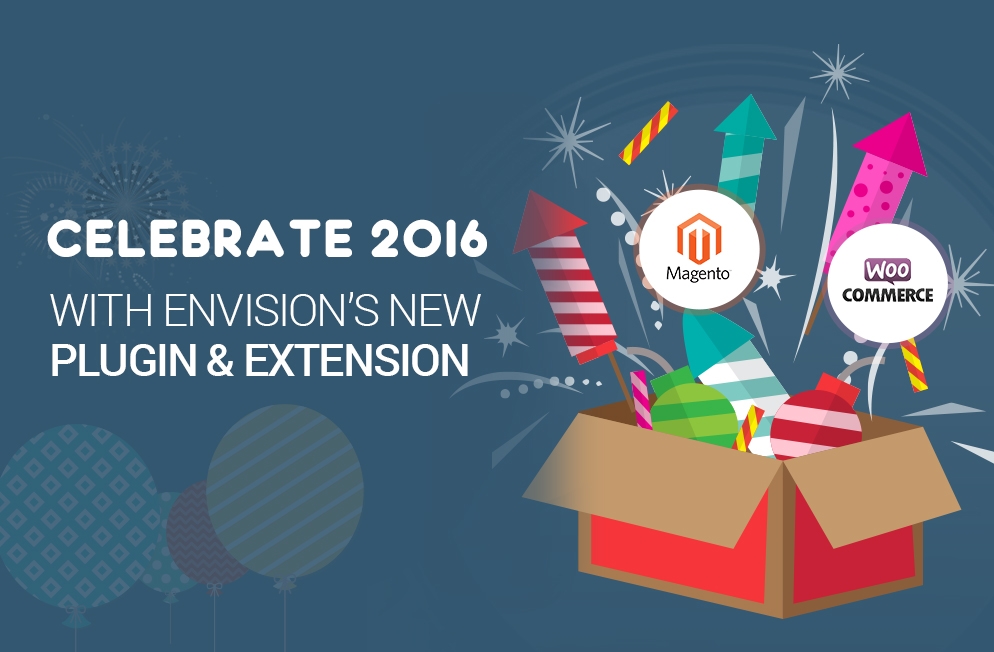 As Envision Ecommerce bids goodbye to 2015 and has geared up to ring in the New Year 2016, we would like to wish you all a very happy new year. On behalf of our entire envision eCommerce family, we also wish to thank you for all your support and for the trust you have reposed in us at Envision Ecommerce.
To add more color to your New Year's celebration, Envision Ecommerce is amped up heading into the New Year's Eve with new product releases. Our new products- release encompasses two eCommerce products: Magento extension and WooCommerce plugin.
Flaunt Your Magento Statistics Extension is built to help Magento store owners in displaying friendly statistic on their Magento stores. It doesn't only amplify the credibility of online eCommerce store for visitors, but also increase sales conversions. On the other hand, Lazy loader WooCommerce plugin helps store admin to speed up site performance by improving site loading time& reducing hosting server load. Both of our products are focused on increasing the credibility and performance of your eCommerce store.
As we step into 2016, we are thankful that eCommerce is no longer seasonal, but a year around key ingredient in every online business's growth.So,we promise to keep bringing you tons of new eCommerce products.
Although we ourselves feel very cheerful about our new product releases (hope it doesn't sound too lofty :)), but it is still necessary for us to hear your opinions rather than just being satisfied with our own judgment. So, let us know your honest initial impressions regarding our new extension and plugin. Hoping to hear from you soon!
We have much more planned for 2016. Things like Magento 2, Expanding our Expertise in Platform like Shopify, Bigcommerce, Omnichannel, Initiating a completely new Division for Mobile Application Development, Taking care of more Challenging projects in Frameworks like Laravel, Expanding our reach in Digital marketing with Certified Professionals & much more. Stay tuned!
Download Blog