New Launch – Easily Export Customer & Order Records in WooCommerce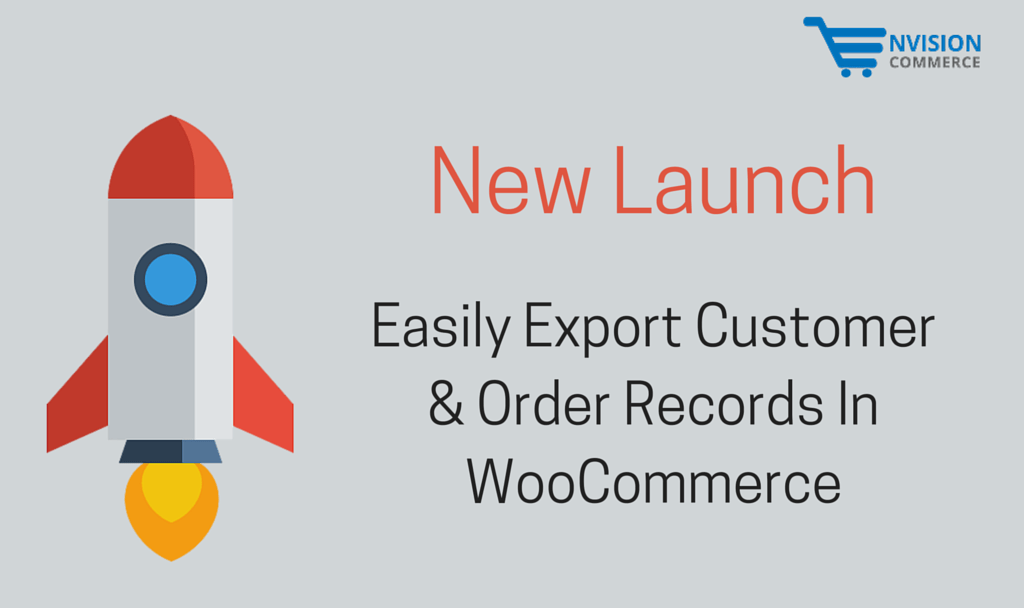 Envision Ecommerce has just launched Easily Export Customer & Order Records that supports store owner to easily export customer & order information in a CSV file format, automatic CSV export via custom intervals, individual or bulk order export, and to gather all required information about the store's accounting system. It is the time saving plugin that helps in avoiding manual customer/order exports. It is also approved on CodeCanyon (largest script and code marketplace on the web) and available for sale.
The plugin is beneficial to produce an order CSV file based on order status, custom time intervals, starting & ending date, limiting maximum no of order records per CSV file and offsetting records to omit certain order records.
Whether you need CSV files to create a backup of your store's inventory or to make changes in bulk, the "Easily Export Customer & Order Records" plugin will increase the efficiency of your operations and also help you to easily upload your order/customer records to another party (if required).
It is a user friendly plugin and can be easily set up to an automatic-email-export to send order/customer export files automatically through email. Moreover, CSV format can also be customized based on CSV file name, default one row per item, legacy one row per item & legacy column for all items and much more. Overall, the plugin brings value to every WooCommerce store and its owner, it touches.
Now, if you want to know more about this product or having any query regarding this new launch or need any kind of assistance, we're always happy to help you.
Download Blog