New Features Introduced in Magento 2.0.1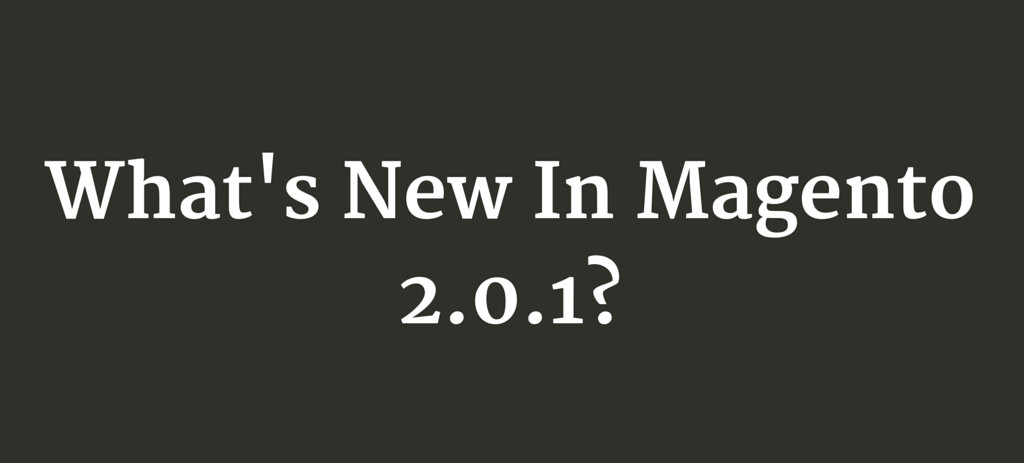 Recently Magento announced new Magento 2.0.1 releases in order to enhance the security and functionality of your Magento based website.The releases come up with several other imperative functional updates. These updates come down to the followings:
Magento 2.0.1 incorporates official for PHP 7.0.2 (Our Previous Blog: https://envisionecommerce.com///the-rise-of-php-7-most-important-shift-in-lamp-stack/)
This support further encourages dramatic performance improvements
Reduces memory consumption significantly.
There are multiple security & functional fixes addressed by Magento 2.0.1. These fixes contain:
XSS in backend via user name – APPSEC-1263
Block cache exploit – APPSEC-1247
Stored XSS in Order Comments – APPSEC-1239
SQL Injection via layered navigation
Guest order view protection code vulnerable to brute-force attack – APPSEC-1270
XSS in Product Custom Options – APPSEC-1267
Editing or Deleting Reviews with no permission – APPSEC-1268
CAPTCHA Bypass – APPSEC-1283
Reflected XSS with cookie header – APPSEC-1255
CSRF Delete Items from Cart – APPSEC-1212
Injected code can be stored in database – APPSEC-1240
Incorrect filter – APPSEC-1282
The newer verison of Magento 2.0 will help developers in a much better way to be updated with their learning curve. In some case, if you feel a need for helping hands to apply Magento update services, we are happy to help you out.
Download Blog