Meet Our New Revamped Store – Envision Ecommerce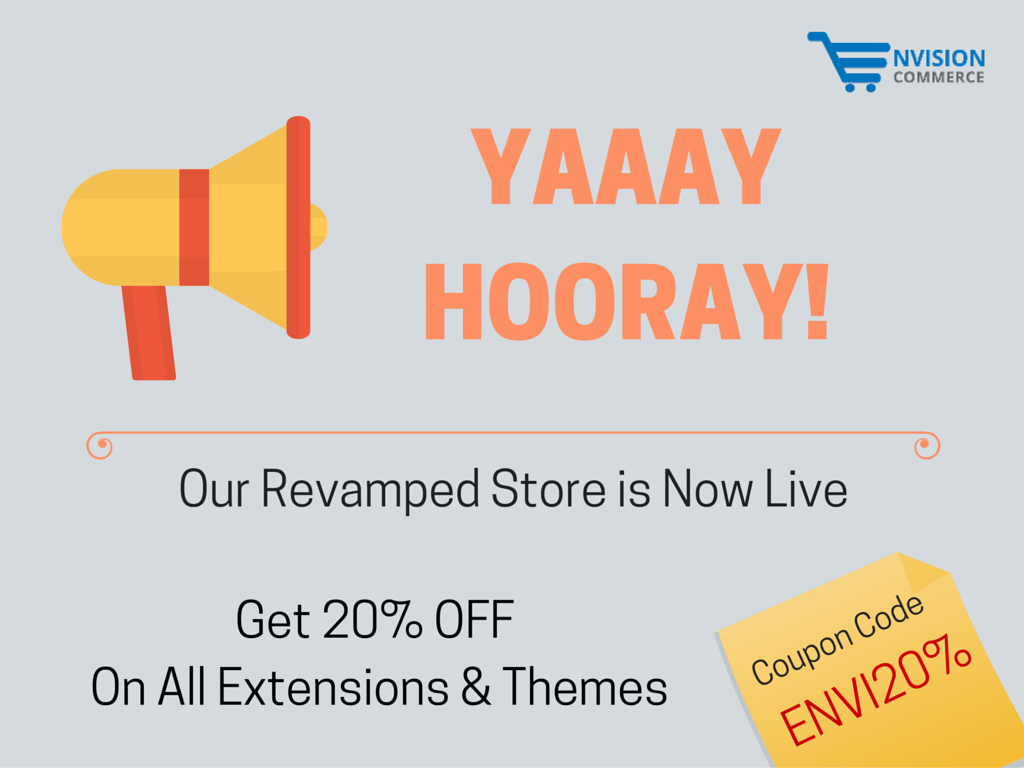 To give a fresh new look to our store and a better user experience, we took a big step this week. We are totally thrilled to publicize that our store has undergone a major revamp and is now accessible at https://envisionecommerce.com/store/
While the store's functionality remains largely the same, we have just implemented an SSL on our store, added new products & services, increased ETA Support Time and turned it into a complete Responsive store with fresh layouts. Our new store has a much cleaner look & now usually run better for you, our users or customers.
Another foremost update we expect you love is – "ENVI20%", we have created this coupon code for you to avail the benefit of 20% discounts on any of our products (Magento extensions, WooCommerce Plugin, etc) & services.
Meet our new revamped store and let us know what you feel about our new look.
Note: Don't forget we offer 20% Discounts on your any order!
Download Blog