Launching the First Ever Magento Ionic App – MageIonic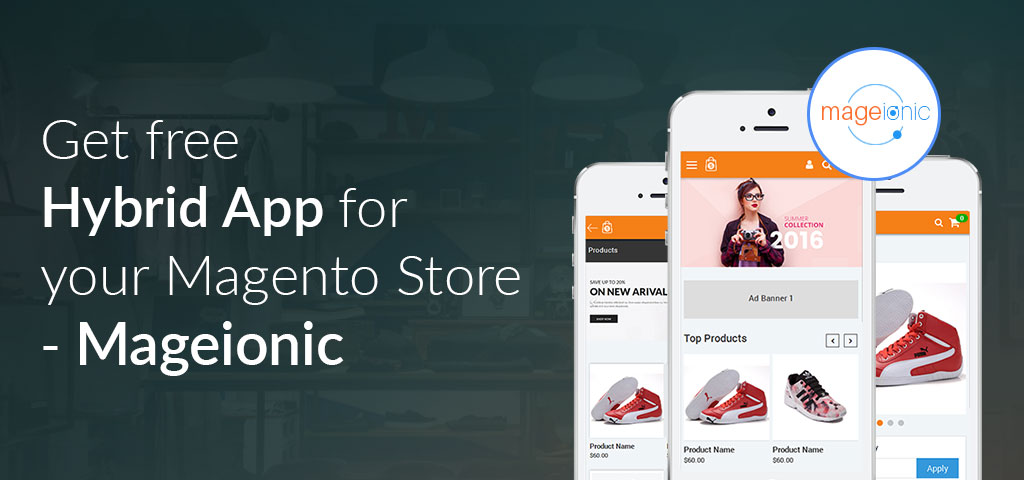 In its quest to bring innovative products to market and always do something new, Envision Ecommerce is out with one more star addition to its never-ending product launch process, i.e. MageIonic – the first-ever Magento Ionic App to bring Magento 1 store live on mobile!
It is a white label, hybrid and ready-to-go mobile app solution for store owners to take their Magento 1 stores in the hands of millions of mobile users across the globe. Yes, you get your Magento 1 store into a mobile app via MageIonic and have a custom mobile presence for your store.
The best advantages of this ready-to-go mobile eCommerce app solution that you will have – quick custom app build exclusively for your Magento 1 store, room for customization, Hybrid technology integration and of course, faster performance for being hybrid mobile app. It is a wise and cost-effective solution to mobilize your Magento 1 store rather than developing an app from the scratch. The app is fully controlled by a Magento Connector that is provided with this app.
The good news is that we offer MageIonic to Magento users at free of cost. There is also a premium option available to grab this app with additional features. We don't sell the source code of this mobile app. However, if you need any customization in the app, it inure additional charges. Currently, MageIonic is live on Google Play store and Ionic Marketplace.
We at Envision Ecommerce are very excited about this launch and eager to see MageIonic as an eCommerce game changer among other Mobile eCommerce platforms. To know more about its features and pricing, you can visit MageIonic. We welcome your feedback, thoughts and suggestions regarding this first-ever Magento Ionic App.
Download Blog