Is Your Online Store Ready for Valentines Day Sale?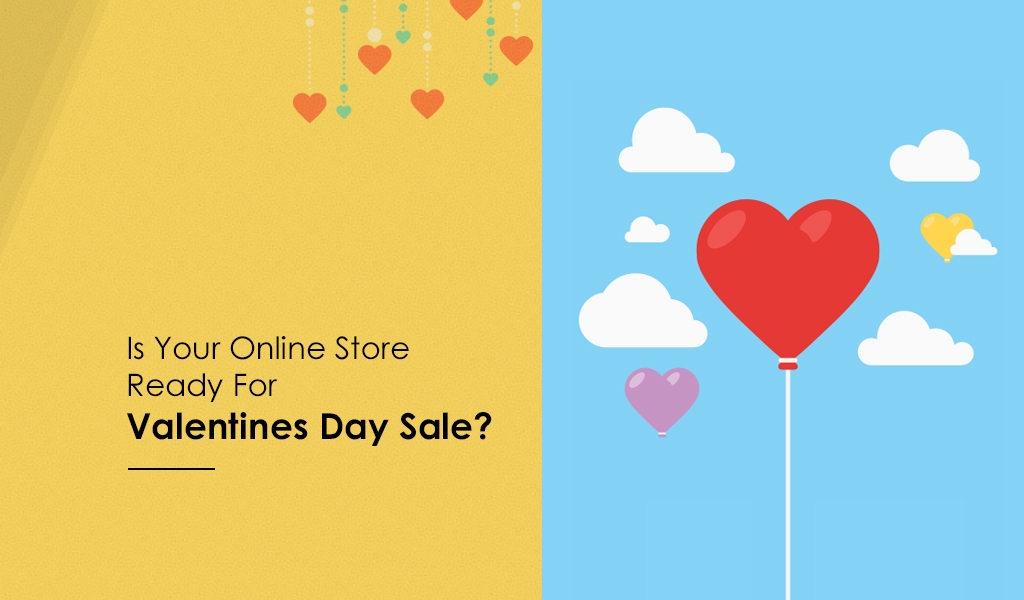 Valentine's day is less than two weeks away. According to the National Retail Federation's (NRF) Valentine's day consumer spending survey, romantic lovers & couples are expected to spend a total estimated amount of $18.9 billion on gifts and other merchandise related to Valentine's day.
Valentine's Day is the major spending celebration just after the wintry-weather shopping season, and consumers will spend an incredible amount of money to express their love, it is good to get your store ready to pull on the hearts of your audience in the right ways:
Mobile-Friendly Store
Almost a third of online customers prefer mobile as their shopping channel for making Valentine's day purchases. According to resources Mobify, 30% of customers abandon a purchase via their mobiles if the site isn't mobile friendly. So, a mobile optimized site should be your top priority for the period of peak sales during Valentine's Day.
According to Criteo, smartphones & tablets will form 28% of sales for different categories that perceive the biggest beat around Valentine's Day. If your e-store is not mobile responsive yet, you need to make it first or you can go with mobile- app promotional activities like in-app promotion to send push notifications and assistance to facilitate users in discovering gifts via recipient or product types.
Grab Your Visitors Attention By Striking Gifts & Discounts
Attractive gifts & discounts can be geared towards encouraging sales on Valentine's Day. You can offer a discount or some special gifts on certain things available in your e-store. It will help you to get rid of any surplus inventory left over after the holiday period. Valentine's Day is demanding for almost all couples, so adding some additional values onto your e-store in the form of striking gifts, discounts, or even a vamped up live chat to induce visitors to shop from your e-store.
Decorate E-store by Implementing Themes of Love:
Valentine's Day is based on themes of love, and also people expect to visit stores with an imagery associated with themes of love like e-stores equipped with pink & red colors and eye-catching heart shapes. So, you need to work on such love based themes, images or graphics on your e-store's homepage or in emails body or subject leading up to the day. Setting your online store's theme according to the occasion Valentine's Day can do the trick for you to make your e-store shining among other competitors in your same business line.
And the Final Touch – Effective Marketing Strategy
Making your store ready without an effective marketing strategy is a bit like getting ready to throw a party but forgot to send invitations. Thus, you need to put something special in your e-store for Valentine's Day like social media campaigns or some attractive Ads. While considering sale signs, we have collected some sales figures for you. According to CNN:
$130.97 — it is per person average projected spending that people will pay out on Valentine's Day.
$18.6 billion — it is the total spending that will be targeted by Valentine's Day this year.
7% — it is the percentage of people who are expected to make use of their Smartphones to buy Valentine's gifts.
29% — it is the percentage of people who are expected to send romantic text messages to their close ones.
151 million — it is an estimated number of cards that are going to be exchanged on Valentine's Day.
All aforegiven figures & statistics give you an estimate that people are really going to spend money, occasionally a huge chunk, on this Valentine's Day. So, you need to promote your e-store on Valentine's Day by effective social media & other digital marketing strategies.
After reading all above mentioned tips, do you still believe that your store is ready & perfect for Valentine's Day 2016? Share your views & tips or Get in touch with us to review your online store and help you get more sales this Valentine's Day.
Image Credits : https://www.fundivo.com/stats/valentines-day-spending-statistics/
Download Blog