Integrating QQ 2.1 Social Login Script for your Website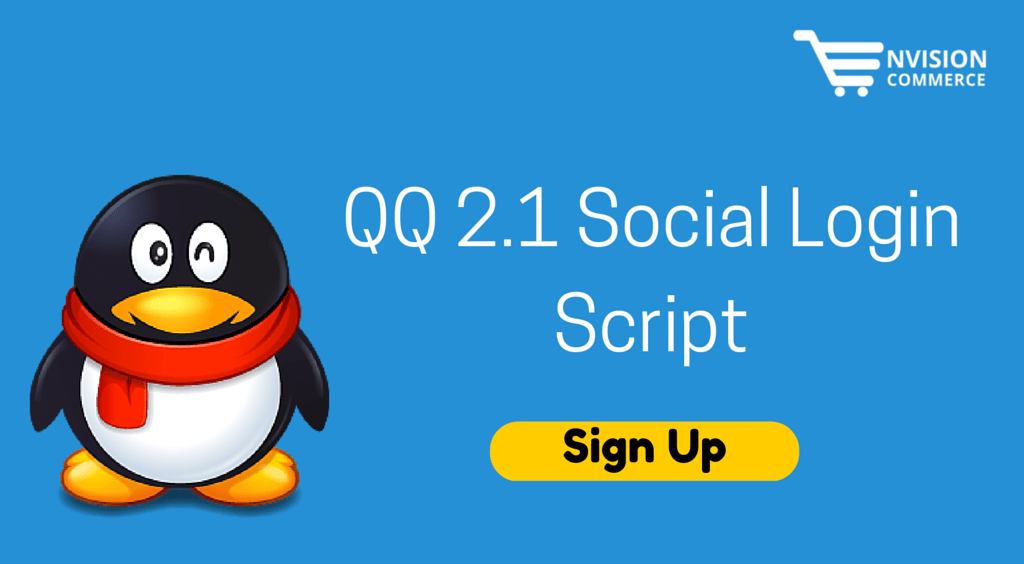 Most of the websites offer social media login to visitors these days. The visitors use this social media login to sign up at a website by simply click, click and click process. A social login makes the sign up process easy for users and helps them in avoiding long sign up form filling, a user name setting, password setting and other information fillings. Thus, it increases registration or sign ups at a website.
With the help of social login script, it is pretty-easy to avail the benefit of integrating social login for different social networks like Facebook, Twitter and others. The QQ (synonymous to "online chatting") is one of such social network, which is mainly famous in China. There are hundreds of millions of users present across the entire web that uses this QQ social network to communicate and live their social life.
We at Envision Ecommerce have come up with QQ social login script to implement on your website to avail the benefits of increased sign ups with just users' QQ social media ID. It helps visitors to log into your website via their existing QQ 2.1 social network account. The script retrieves user's QQ account information and uses it to sign into your website.
Now, it is easy for a user to login on your website without requiring username & password settings. This script's implementation on your website will permit users to just verify themselves with their current pre-validated QQ account IDs. If you don't know how to implement this script on your website, we are here to help you. Contact us to know more about the benefits of QQ 2.1 social login script and its implementation.
Download Blog