Institute App – Empowering Institutes to Take Student Engagement to Next Level!
Nidhi Arora

5 years

206 views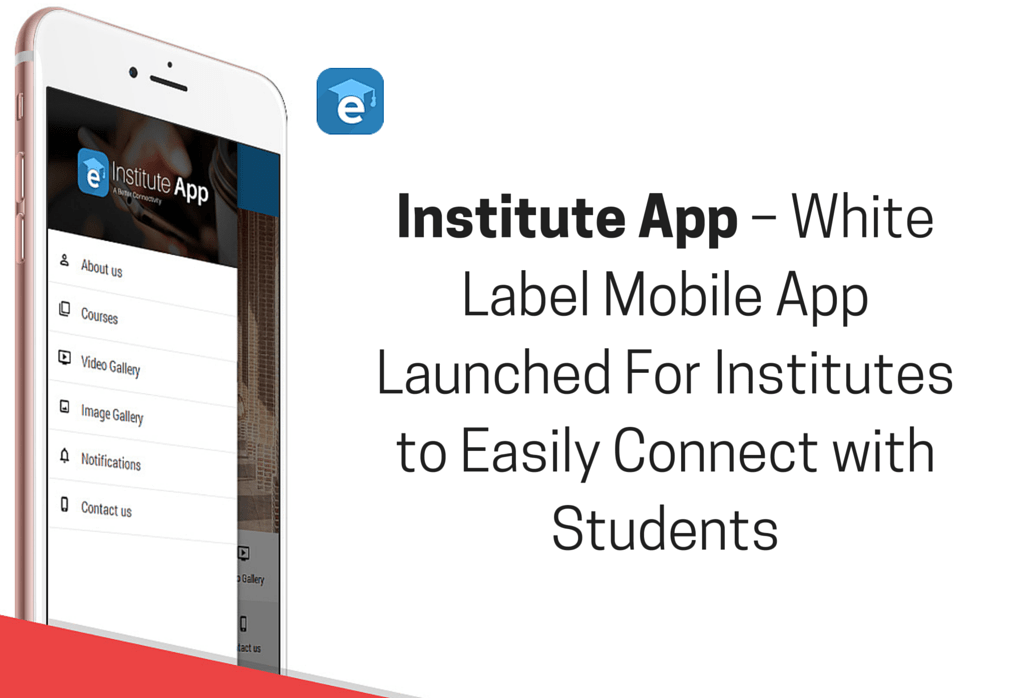 Continuing our success streak after launching AskHoncho online portal & Android based apps, we have just launched our first white label and cross platform ionic mobile app – "Institute App". This mobile app solution is built to facilitate almost every institute's needs to make engagement with students through institutional updates, news, notifications or alerts.Whether it is an institute, college or school, Institute App is commonly developed keeping in mind the need of everyone.
Right from the day one, our professional mobile app developers have been very strong-minded to bring up such a flexible mobility solution that could serve an institute's miscellaneous purposes. Initially, this same solution was exclusively built for Android based mobile devices. Then, after following several brain storming sessions, we decided to make an ionic version of the same app. As you guessed it right, this mobile app solution is based on ionic framework which makes it supportive to multiple mobile platforms such as iOS, Android and Windows.
Standout Features of Institute App
1. Institute app is a cross platform ionic app which makes it high-quality, interactive, fast & multiple mobile platforms supporting app.
2. It features different menu categories like about us, courses, video gallery, image gallery, notifications and contact us. The institutes can utilize or customize all such categories according to their own needs.
3. The institutes can use "About Us", "contact us", address map & "leave a message form" to display their own institute details or other address details.
4. With a push notification feature, the institutes can send alerts or other emergency notices to students.
5. The app facilitates institutes/colleges/schools with video & the image gallery feature, which permits institutes to upload video or images related to institute.
6. It supports students to have a quick access to the list of courses or sub courses displayed or shared by institute through the institute app.
7. This app solution gives institutes the liberty to make a choice for one theme from 3 different themes.
Review the App
We understand that you will want to see the app and its feature. You can review the app irrespective of the device you are on without needing to ask us for the installable build. All you have to do is follow these steps.
1) Download Ionic View App (http://view.ionic.io/)
2) Create an account
3) After that you need to add app id to review the app
4) We have developed the app in three different layout so any one can be choosed
Institute App (Made in three different layouts)
App Id :: 26C33303

App Id :: 5C0A6A58

App Id :: A920FDCB


Further, as Institute app is an extensive ionic based solution, it offers an ample scope to integrate new changes and can be configured as per the requirement of specific institute or college. Both of our technical & mobile development teams have been so gripped about Institute App that they have been putting their great efforts to develop another awe inspiring ionic apps. There are more features scheduled to be added in this app.
Get in touch with us to discuss how you can use this app for your School, College and Educational Institutions. Feel free to reach us with you custom app requirement and any enhancement in this app.