Happy 10th Birthday, Shopify..!!!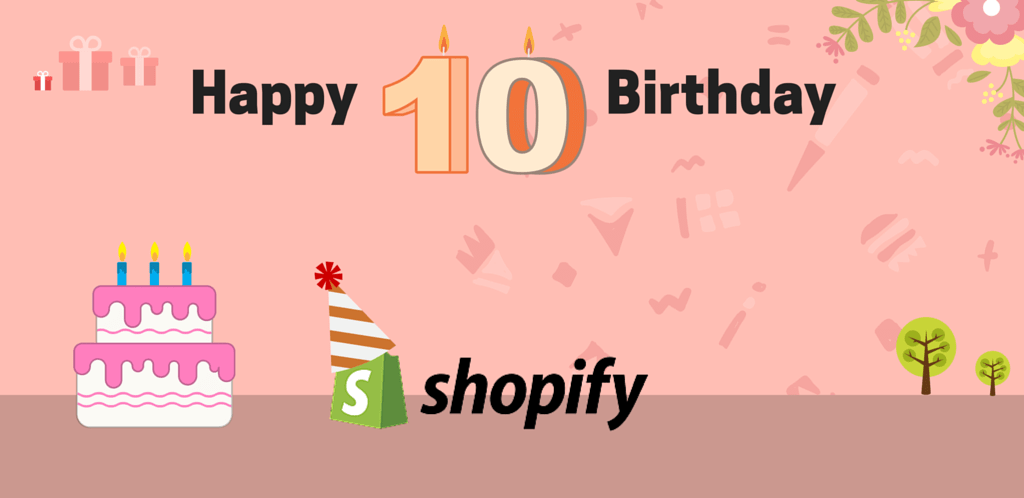 Today is the most exciting day for Shopify. They are eager to celebrate the best of 10 years with you all. Shopify officially turns 10 years old today. The phenomenal growth of Shopify has been mainly by word-of-mouth. In the beginning, Shopify was just an online store itself. But now it has become one of the most favorable cloud-based, multichannel commerce platform for all sized businesses. Just take a look, what Shopify has achieved in these great time period of ten years.
Since its launch, Shopify has been accepted by well-known tech websites such as CNET. And, currently, Shopify proudly rules over 200,000 small and medium-sized businesses in approximately 150 countries, including the New York Stock Exchange, Tesla Motors, LA Lakers, Budweiser, GoldieBlox, Red Bull, and much more.
The company's CEO, Tobias Lutke added an another noteworthy title in the history of his achievements – "The Globe and Mail's CEO of the Year in 2014". And, Shopify's chief platform officer, Harley Finkelstein told "we want to build a company for the next 100 years," that often acquired by famous US companies, to CBC News in 2013. Shopify shared $182 million in revenue in 2015.
Envision Ecommerce as a partner of Shopify will like to wish them to celebrate many joyous years ahead. We believe that Shopify continues to provide new and innovative ways to assist e-commerce businesses in reaching double than their previous revenue. We gladly wish them to have happy and healthy possibilities for the next decades.
Download Blog