First Official Magento Meetup in Chandigarh
Nidhi Arora

3 years

176 views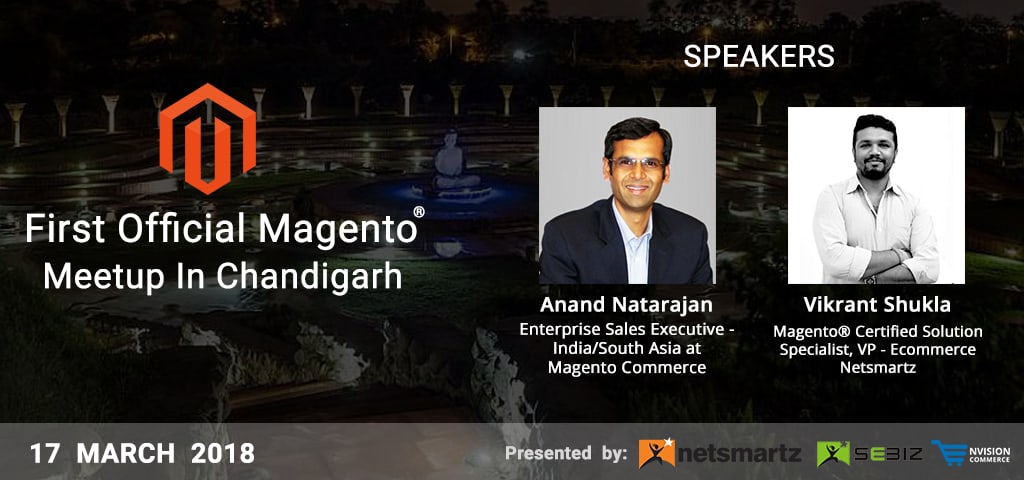 Adobe Commerce (magento commerce) is the leading provider of cloud commerce innovation to merchants and brands across B2C and B2B industries, with more than $124 billion in gross merchandise volume transacted on the platform annually. Adobe Commerce (magento commerce) is the #1 provider to the Internet Retailer Top 1000, the B2B 300 and the Top 500 Guides for Europe and Latin America. Adobe Commerce (magento commerce) is supported by a vast global network of solution and technology partners, a highly active global developer community and the largest ecommerce marketplace for extensions available.
In quest of growing the community further in TriCity Region, SEBIZ, in association with Envision Ecommerce, Magento Business Solution Partner (a Netsmartz Company) is proudly presenting you, "First Official Magento Meetup in Chandigarh". The meetup aim to grow the awareness about Adobe Commerce (magento commerce) Versions along with the aim to grow Magento Community in our region. The event is being officially attended by representative from Magento, Mr. Anand Natarajan. Anand is Enterprise Sales Executive – India/South Asia at Adobe Commerce (magento commerce). He will be sharing his views on "Enterprise Ecommerce Landscape in India – Opportunities for Ecommerce experts and technology professionals". This is going to be a great session to attend for the Leaders from different IT Companies around the region.
The second speaker for the day is going to be our own Mr. Vikrant Shukla, who will be speaking about Magento Migration and why it is needed.
The tickets for the event can be booked from here. The details about the meetup is also posted on Official Magento Meetup Group Chandigarh. We welcome you to grab your tickets at earliest. Come be part of something extraordinary and witness the growth of Magento in Chandigarh.