Envision Launches Its Independent Mobile App Development Entity – EnvisionIonic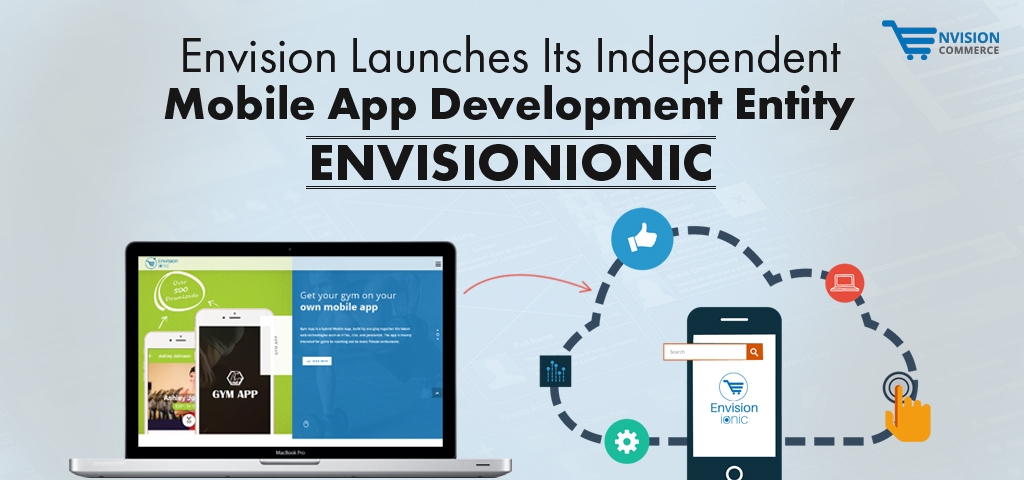 Envision Ecommerce has been designing and developing feature-rich mobile apps since last two years. Within this 2 years of journey, we have developed & deployed lots of mobile apps (15+) till date across all the categories like M-Commerce, M-Learning, News, Social Media, Healthcare, Travel and IoT. Not only we develop Android and iOS platform based apps, but also offer Ionic framework based mobile apps using Ionic 1 and Ionic 2. We have already developed some ready-to-use Ionic framework based apps like Ionic Gym App, MageIonic App (First-ever Magento Ionic App), Institute App, Quick News App, Parksafe and much more.
This accelerated growth of our mobile app development forced us to create a separate and independent mobile app development entity. As a result, today we are delighted to announce our new subsidiary, i.e. EnvisionIonic. It is our independent online platform specially designed to strongly showcase our solitary expertise in mobile app development.
With a robust team of 15+ experienced mobile app developers, who have 8 years of expertise in developing mobile apps on Android & iOS, we can easily bring your mobile venture to life. It is our great pleasure to launch such an independent portal for mobile app-centered consumers. Looking forward to consider how EnvisionIonic grows over the years ahead.
Visit EnvisionIonic.com today and let us know your mobile app requirements!
Download Blog