Envision Gets Magento Marketplace Approval for Three More Magento 2 Extensions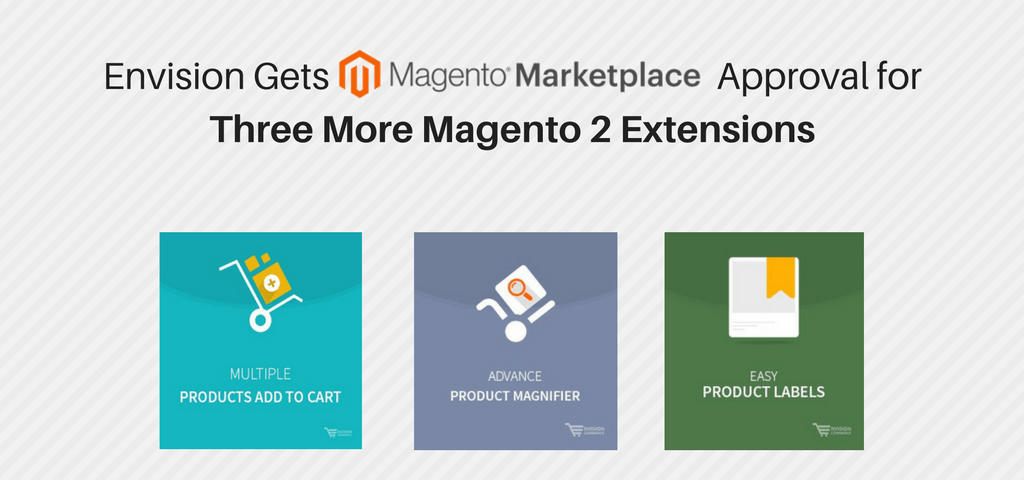 For the past few days, we have been working behind the scenes on getting our new Magento 2 extensions approved at Magento Marketplace. Finally, we are pleased to announce that our revolution of Magento 2 Extensions' approval on Magento Marketplace is gaining momentum. After approval of our very first Magento 2 extension 'Request for Price', our three more Magento 2 extensions are now live on Magento Marketplace.
Magento Marketplace is a next-generation marketplace, offering unique business solutions, a curated collection of e-commerce products, tools, and a platform for Magento merchants to thrive their existing business.
Our Magento 2 Extensions That Get Approval on Magento Marketplace:
We at Envision Ecommerce are spreading our wings as an originator of the revolutionary Magento 2 extensions. But it is only achievable at the hands of a team of certified Magento developers who is having ample experience in Magento and dedicated to producing more quality products in near future. We are continuing to deliver more Magento 2 extensions to follow this same momentum. So stay tuned to know more!
Download Blog