Envision Ecommerce Cyber Monday Sale 2016 – Save 20% Off!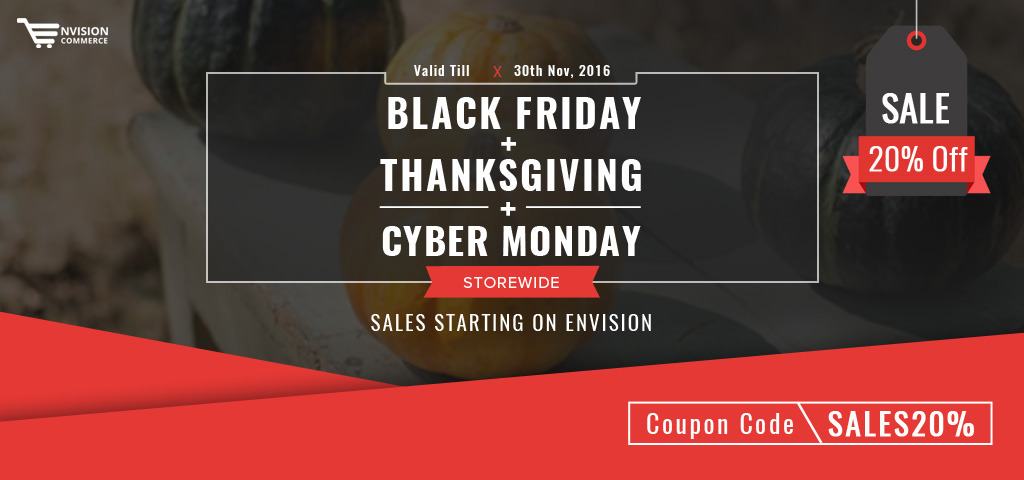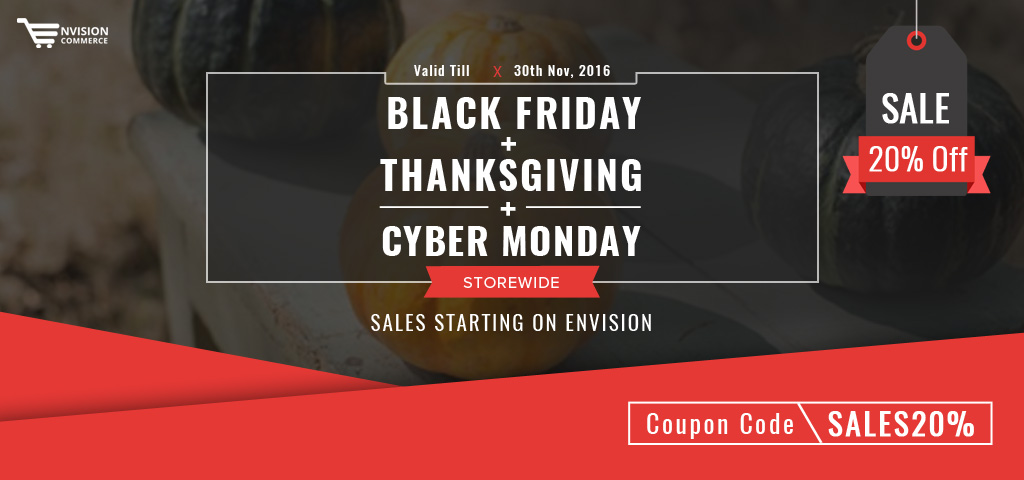 To kick off holiday celebrations, we have already announced Thanksgiving & BlackFriday sales across our entire Envision store. This sale doesn't stop here. For the upcoming Cyber Monday, we're pleased to announce the same offering, i.e. Flat 20% OFF across Envision storewide items.
Whether you're looking to choose a Magento 2 extension, Magento upgrade or migrate services, WooCommerce plugins or any other eCommerce solution from Envision Ecommerce, we've got everything covered for you under our Cyber Monday sale 2016.
The sale is live at our store and it will continue through Wednesday, Nov 30. You can take advantage of this discount week for your store and avail our entire store's eCommerce products & services at 20% off (Use Coupon Code: SALES20%).
Enjoy!!!
Download Blog