Envision Ecommerce Announces Its Groundbreaking Innovative App: ParkSafe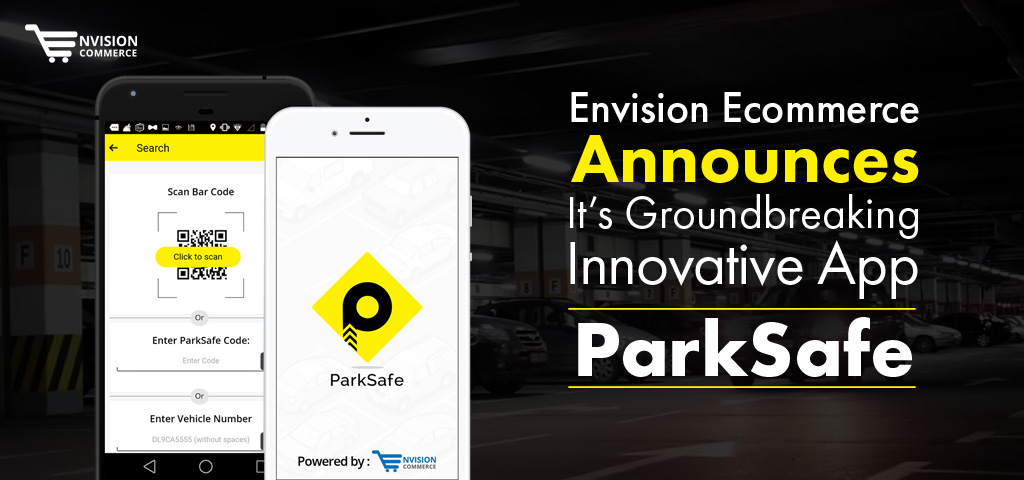 At Envision Ecommerce, we are passionate about our vision to bring innovative ideas and products to life. Every day Envisionaries are striving to break the limits of our own imaginations by using modern technology. After couple of months of secrecy, our ParkSafe app is finally launched.
As the name of this app emulates, this app is all about helping you contact wrongly parked vehicle owner via a cutting edge "Isolated Contact Bridge" technology which ensures damage free passage of your vehicle from blocked parking.
The app instantly delivers a way for vehicle owners to connect with each other in case of wrongly parked vehicles without revealing their personal information to either parties via our innovative "Isolated Contact Bridge" technology. Thus, you can easily find out a vehicle owner who parked his or her vehicle nearby your vehicle that made you unable to get your vehicle out of parking space.
SignUp/ Registration
Login
Member Profile
Add Vehicle/ Parking Alerts
Add Vehicle
Member Profile Section
The app works on QR code and unique code technology to detect vehicle owner and also features a chat functionality to contact that vehicle owner. Now, you don't need to wait for the vehicle owner to come back whose vehicle has blocked your driveway. Plus, you don't need to ram a vehicle parked over your driveway in the parking space. Moreover, you can make your own vehicle safe from getting bumped, scratched or even damaged in a crowded parking space. It is also very valuable for lone female drivers. With all these benefits, ParkSafe can change the paradigm of future of the parking, especially in a country like India whereon an average 2 lac cars are added per month.
Currently, it is available to download from Google Play Store and in approval phase of Apple App Store.
Never happy to rest on our laurels, Envision Ecommerce is stepping up to invent and innovate more & more, along with enhanced existing technologies & products to stay ahead of the markets we serve. Also, we are curious to see how the community reacts to this app. So let us know your feedback, suggestions or tips at [email protected]
Hope you find this blog packed with great innovation and a beneficial read!