Envision Ecommerce 2015 Overview in Infographics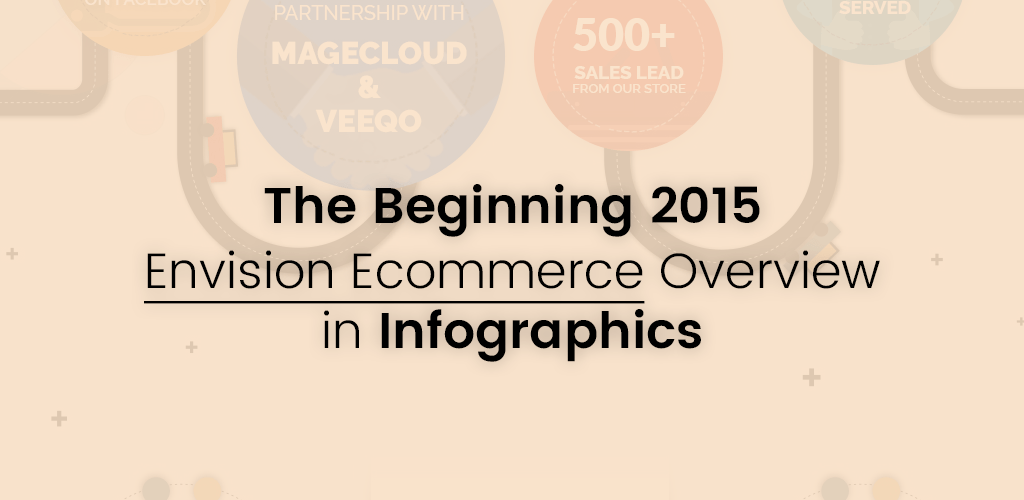 2015 was a foundation year for us. As we enter into 2016, we look back into 2015 to see how we have done in 9 Months of our establishment and what all we have achieved. From getting ISO 9001:2008 Certified, to becoming partners with Magecloud and Veeqo, to helping some budding entrepreneurs and working with some already established International brands, the year 2015 has been wonderful. We produced some finest ecommerce products that helped many store owners. We also produced some excellent white labelled solutions for many of our customers. We grew to a team of 25 people and enjoyed our work life balance.
The start of 2016 has already been great. We become a Google Adwords Certified Company and looking to gain more authority in Digital Marketing. We have already gained expertise in Cross Platform Mobile app development using Ionic Framework. Apart from that, within the first month of 2016 we have already produced 6 new extensions and plugins for Magento as well as WooCommerce. We also have a highly proficient team in Laravel and AngualrJs now. We have been working on Shopify but we are going to get more deeper into it's development.
The year ahead is going to be one promising as all this was "Just The Beginning". We invite you to be part of this Growth with us. Let's Grow Together.
We have collected some of the facts in the infographics below to share some of our achievements with you.
Download Blog