eCommerce and Customer Support Services: In Conversation with Rachel Fefer
The trends in the online shopping industry are changing at a breakneck speed. There is no longer any service or product that does not belong online. With such a massive shift to online channels, everyone is worried about what shape the industry is going to take in the years to come.
But, one thing that is surely going to create a difference is customer support service. How and through which touchpoints an online brand supports its customers is always going to be a key differentiator. In this chapter, we invited Rachel Fefer, a former employee at Adobe to learn from her experiences in the eCommerce industry.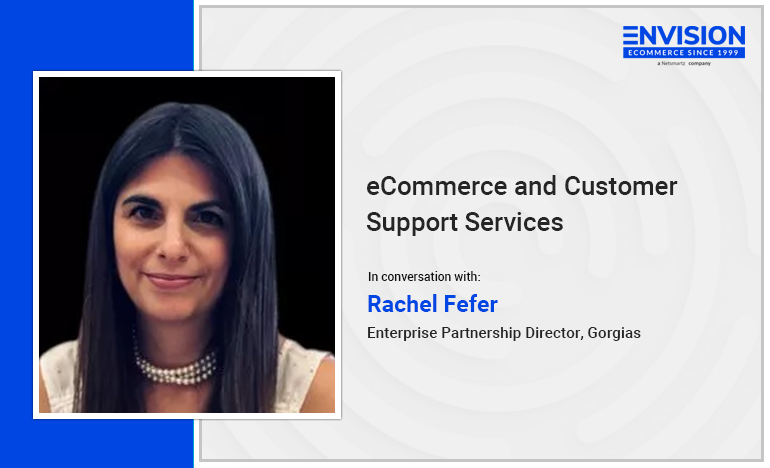 About Rachel Fefer
Having around a decade of experience working in the eCommerce industry, Rachel Fefer works as Enterprise Partnership Director at Gorgias, an organization that provides an AI and machine learning helpdesk for e-commerce brands. A former Adobe employee, she is a results-driven eCommerce professional and has worked in various roles for leading brands in the eCommerce sector.
Q1: What exciting projects are you working on right now?
A: At present, I am working with an organization that helps brands monetize customer service, deliver more personalized interactions through conversational commerce, and create a seamless and consistent conversation across channels by aggregating all channels into one platform (voice, chat, email, SMS, Facebook, and Instagram).
Q2: What potential do you see for the eCommerce industry as a whole?
A: I believe the eCommerce industry has the potential to WOW buyers by providing exceptional customer services. The industry is continuously evolving and growing with pace. Especially after the pandemic, when retailers are in a race to adopt digital transformation, I think the potentials are immense but the way brands leverage this potential is yet to be seen.
Q3: What's the biggest change you've seen in post-pandemic eCommerce trends?
A: With brands unable to meet their buyers F2F, it has never been more important to have digital, online conversations, which has converted support agents into sales agents. These agents have had to quickly become more knowledgeable about their product offerings and be able to showroom online and help buyers make purchase decisions. I think this kind of shift in roles in the eCommerce industry is one of the biggest changes induced by the pandemic.
Q4: What industries do you think will take the biggest piece of the pie due to this surge in eCommerce?
A: Any product or industry that starts selling direct to consumers and who are creating a direct line of engagement and feedback will be the winners in the coming decade. I believe all industries including healthcare, retail, and education have equal potential and scope but the way brands work in these industries shall make the difference.
Q5: Any specific technology trend where store owners should consider investing?
A: SMS converts at 5x email. We see a big trend to incorporate SMS into a customer support strategy to deliver more personalized interactions right to customers' fingertips. Other than that, live chat support and personalization can differentiate the experience that brands provide.
In conclusion
For this chapter, we interviewed Rachel Fefer, an eCommerce enthusiast and former Adobe employee. She provided us with great insights on why providing an excellent customer support service is essential for eCommerce brands to secure an edge over the competitors and what it can drive for them. Hope you find this conversation insightful.