A Conversation with Piotr Siejczuk on eCommerce Trends and Potential
eCommerce is a big and evolving industry. So, it is no wonder that people will continue to ask questions and make predictions about the future of eCommerce. After the pandemic, there is a lot of uncertainty around what's going to change or remain relevant in the eCommerce sector.
To gather some invaluable insights on the same, we started this Expert Q&A series. In today's chapter, we will talk to Piotr Siejczuk – an eCommerce manager and solution architect – about the future of eCommerce and how this industry is supposed to evolve in the coming years. So, let's get started.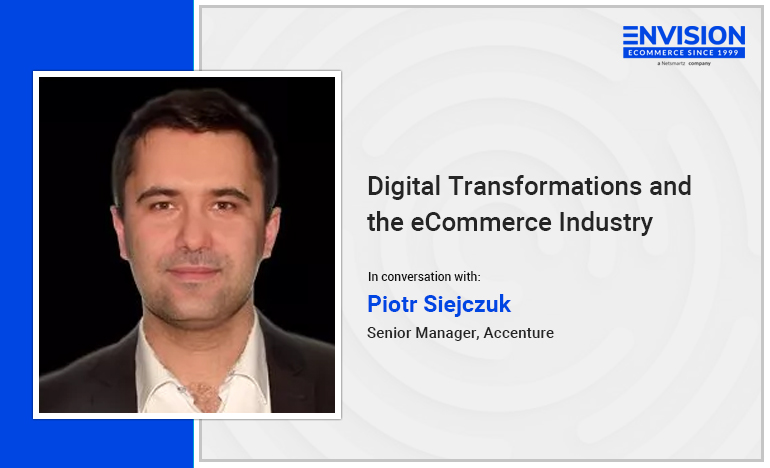 About Piotr Siejczuk
Having more than a decade of experience working in the eCommerce industry, Piotr Siejczuk is a proficient eCommerce manager and solution architect working with one of the leading companies in Poland. An alumnus of prestigious institutions like Technical University of Denmark and Lublin University of Technology, he has been helping eCommerce businesses grow and scale with pace.
Q1: What exciting projects are you working on right now?
A: Typically all teams I am working with are requested to support and lead our Clients towards smaller or bigger Digital Transformations Projects. eCommerce has always been a driver for innovative ideas, currently, in pandemic times this is an even more accurate statement. Providing more personalized content that is tailored towards specific customers needs is the key to success within the user journey.
Q2: What potential do you see for the eCommerce industry as a whole?
A: When the pandemic started it has been noticed that eCommerce is something that either you have/going to have or simply speaking you and your business is one step behind the whole industry. This way of digital communication with Clients is simply going to grow. It is going towards a more customer-centric and personalized approach. Customers still want to feel that they are cared for and treated with the right level of interest.
Q3: What's the biggest change you've seen in post-pandemic eCommerce trends?
A: eCommerce is no longer going to be provided by a single channel of communication (like your eCommerce Website). Other channels – like social selling / in-game eCommerce and TV-based experience is going to get more and more attention.
Augmented and Virtual Realities are going to have more impact within the whole eCommerce journey. Customers are getting more and more comfortable and time is the key here! Why would you like to go to an offline shop if you get a similar or even better experience online?
Q4: What industries do you think will take the biggest piece of the pie due to this surge in eCommerce?
A: My tone of the narration is focusing on more personalized content and AR/VR realities. In my humble opinion, providers of those technologies and solutions are going to take a bit of this growing pie. What exactly are they going to deliver and what is going to get accepted by customers, we are yet to see this.
Q5: Any specific technology trend where store owners should consider investing?
A: I have my ideas about those trends. I do not want to give any specific names (as I am not a salesperson after all :)) but in my view, a combination of multiple customer entry points and data coming out of those actions and behavior would be key.
As a shop owner, you would need to find a solution (s) that are going to combine these Data Sets and provide tailored, personalized content based on this (most likely leveraging Machine Learning and AI type of solutions).
Combination of Clicks, Views, Search Queries, Order History, Data from similar Customer Segments: mix those, connect it correctly, and show right product recommendations, more relevant search results, or sort order of your product list pages and you will get the right level of return of investments.
In conclusion
For this chapter, we interviewed Piotr Siejczuk, an eCommerce expert having more than a decade of industry experience. From being an eCommerce developer to now a solution architect, he observed the eCommerce industry very closely in the past few years and he says businesses that want to scale in the eCommerce world need to adapt the latest trends and technologies to stay competitive. We indeed agree with Piotr and thank him for giving time for this interview.
Hope you all find this conversation insightful!