The New Normal in eCommerce: In Conversation with Mark Takata
While predicting the future is impossible, we can always make well-analyzed projections to make better business decisions that increase profitability. The goal of our expert Q&A series is to help budding businesses analyze and find industry trends to execute business processes in a well-fashioned manner.
Here, we talk to industry experts about all things eCommerce and try to find what big brands are doing in the field to gain that much-needed competitive edge. Our expert this week is Mark Takata, and we are very excited to talk to him. So, let's get started.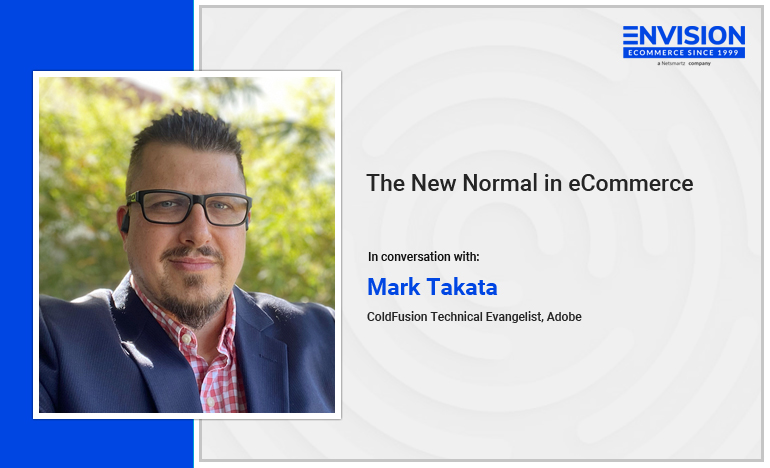 Who did we interview?
Mark Takata is a ColdFusion Technical Evangelist at Adobe. With over a decade of industry experience, he is also a developer advocate, speaker, and author.
Q1: What exciting projects are you working on right now?
Lots in the pipeline, but we're mostly kicking into gear with the new ColdFusion 2023 (codename Fortuna) features, getting ready to ship the new VS Code extension for ColdFusion, and exploring new integrations.
Q2: What potential do you see for the eCommerce industry as a whole?
I think the biggest change we'll see in the near future is the tumble into augmented reality & the metaverse. Going into a virtual shop to look at couches, and then seeing that couch in your living room, trying different fabrics, and then tapping a floating "buy" button that gets that couch shipped right to you. That's basically here now, but still a niche use case that's about to go mainstream.
Q3: What's the biggest change you've seen in post-pandemic eCommerce trends?
People are much more comfortable shopping virtually, ordering things for delivery, shopping on their phones & laptops. Not you and me; we were already comfortable. I mean people like my mom, who before the pandemic refused to go to most websites to shop. Now she's asking me to help her order mattress covers and shoes online. It has been a complete 180-degree shift.
Q4: What industries do you think will take the biggest piece of the pie due to this surge in eCommerce?
Without a doubt, home goods. People shopping tech basically by definition, were most comfortable with tech. But now you're seeing the folks that might have wanted to sit on a chair or touch a table just ordering these items to be delivered. Generous return policies help, but mostly it has been a comfort thing.
Q5: Any specific technology trend where store owners should consider investing?
I would say, if you're not comfortable with an online presence yet, get comfortable. New tech such as automatic scanning of objects & 3D object generation from those scans isn't just coming; it is here.
You already see huge investments from companies such as Adobe into metaverse content generation technologies because they know that AR objects will become the new clip-art. Everyone will want to create and use these technologies, and not just to sell $175k electric cars, but to sell $350 armchairs and $10 toys. This is the near future, not 2030 but more like 2025. Be ready, or the bus will drive right by.
Wrapping Up
So, that was all about today's expert Q&A session. We thank Mark Takata for talking to us and sharing essential insights about the industry. We hope you find this session insightful! For more critical discussions and insights, subscribe to our content and stay updated with what's new in eCommerce and Magento.