Security in eCommerce and the Road Ahead: In Conversation with Kris Silva
After the pandemic, numerous things changed in the eCommerce industry. But, one thing that is still the same is the importance of security. While shifting a business from offline to online, security was and will always be the first priority.
With more consumers moving to online channels, security threats are also increasing and it is essential for every retailer to invest in securing their eCommerce platforms. Having said that, let us talk to Kris Silva, an eCommerce expert having more than a decade of experience in managing eCommerce security and driving results, to understand the importance of security and best practices.
Let's tune into the conversation.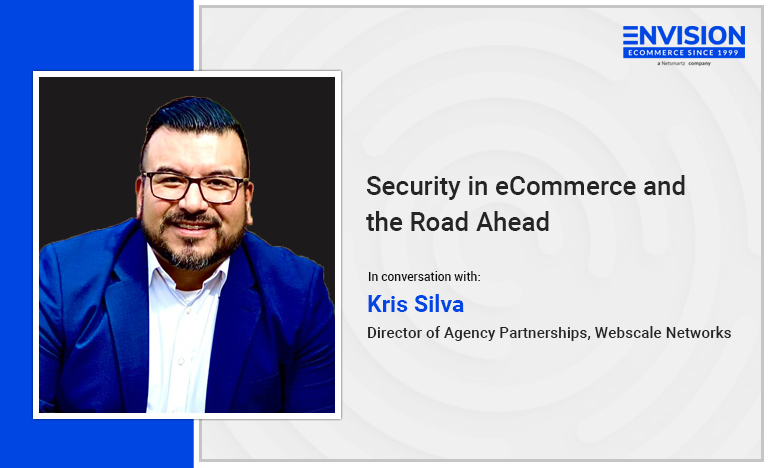 Who did we interview?
Kris Silva works as a Senior Channel Partner Manager in Texas, United States. He is an eCommerce evangelist and cloud management expert having more than a decade of industry experience with different organizations. Kris is also passionate about Customer Service technology in the eCommerce industry.
Let Us Quickly Get To Our Expert's Point Of View.
Question 1: What exciting projects are you working on right now?
I am thrilled for our team's work in our Security as a Service (CloudEdge/Cloud Security Suite/CDN) products for existing and new eCommerce clients. After seeing several issues rise within the last couple of years, our mission has been to help our partners evangelize and educate the eCommerce community.
I have a portfolio of successful deployments and case studies to back our work. Exciting times right now!
Question 2: What potential do you see for the eCommerce industry?
Loaded questions here, haha. As part of this eCommerce community, we've seen a rise in shifting business models from brick and mortar to an online presence. As we work closely with our partners, we are unlocking certain verticals in the market to corner specific pieces to capture a new audience. The potential for the industry is endless — eCommerce is the new normal.
Question 3: What's the most significant change in post-pandemic eCommerce trends?
The industry's standard rate used to be 100-200% growth during a great year, but with the current state of the pandemic, we see a 1000-2000% increase in online traffic. As an eCommerce Cloud Delivery provider, we have deployed over 3000 storefronts and live to deliver for the trends in any direction this pandemic sways.
Question 4: What industries do you think will make the most significant piece of the pie due to this surge in eCommerce?
Digital agencies & eCommerce cloud delivery models like PWA's will see most of the surge during this time due to the recent shift to B2C online from brick-and-mortar reshaping their model. This gives the Digital Agency & Cloud Delivery / PaaS solutions full access to how the store looks and feels to the online shopper, from getting to the site (marketing workflow) to the products and checkout process and the performance and availability.
Question 5: Any specific technology trend where store owners should consider investing?
Security. I am not saying this just because we are a premier security provider, but there are many vulnerabilities in migrations, upgrades, extensions, and carding attacks. When shifting your business to an online model, these are all things to think of when repositioning your business to an online business model. Security should not be a reactive part of your business but a proactive approach when developing or enhancing your application. Protect your brand and pocket by evaluating your threats and how vulnerable you are to these attacks.
Wrapping Up
In this chapter, we interviewed Kris Silva, an eCommerce expert, who is passionate about security and customer service technologies in the industry. With over a decade of industry experience, he believes in the potential of the eCommerce industry and says that the road ahead is tough but full of opportunities for retailers. Hope you find this conversation insightful!