How is eCommerce Overtaking Traditional Commerce: In Conversation with Kalarav Vasavada
As a result of technological advancements, the way people shop has changed forever. The digital transformation resulting from the pandemic had an impact on almost all industries, and eCommerce is one of them.
These days, people are more likely to shop from online stores rather than going to the store physically to purchase items. In addition, the number of dollars spent on online shopping is increasing with every passing year. Let's talk to today's expert, Kalarav Vasavada, to know more about what's happening in the eCommerce industry and what lies in the future.
Who did we interview?
Kalarav Vasavada is an Adobe Commerce Certified Expert and Technical Architect at Brainvire Infotech Inc. He is also a global speaker known for his expertise in handling Magento businesses like a breeze.
Q1: What exciting projects are you working on right now?
I am working on different types of projects with B2C, B2B on Adobe Commerce Cloud, and Marketplace integrations. We also have integration with Odoo ERP, Navision ERP, Oracle, SAP, and NetSuite ERP integration in some of them.
Some projects have 100k SKU with marketplace and vendor onboarding systems. We have a social media log-in, loyalty, and rewards system using Adobe Commerce features and large catalog handling with Klevu and Algolia search.
Recently we have also worked on Adobe PWA and ScandiPWA. Another project on Headless Commerce with React JS-based front end and API built using GraphQL to fetch data is also in progress.
Q2: What potential do you see for the eCommerce industry as a whole?
eCommerce indeed has a bright future; it is no more a traditional experience to just keep inventory and buy/sell products. It is one of the fastest-growing industries with technology intervention and benefits to consumers.
Online payments are seeing massive growth that enhances the future of eCommerce. Usage of AI and ML to understand customers' mindsets and define business strategies has made customer's life easy and helped eCommerce platforms grow with many new ideas and implementations.
Below are some of the excellent benefits and advantages of eCommerce
Flexibility for customers.

Easy advertising and marketing.

Product and price comparison.

Cost reduction
Q3: What's the biggest change you've seen in post-pandemic eCommerce trends?
With the increase in usage of smartphones and the tendency of people to stay inside the home, eCommerce has seen a great surge. Consumers who have shifted to digital channels will remain there even after the pandemic as it gives ease and convenience.
The offline and store experience requires more time, standing in queue for checkout, and many other hazards. At the same time, Digital Commerce comes with the luxury of sitting at home and exploring various Brands.
Online Grocery, FMCG, and Foods portals have changed the habits of consumers and made them feel comfortable by having items for which they require more time to invest by going out and facing long waiting periods across the world. Contactless modes of shopping and dining will remain popular, even as the virus fades, among teens and young generations.
Q4: What industries do you think will take the biggest piece of pie due to this surge in eCommerce?
Almost all industries have started seeing a change due to Digital Transformation. However, the Retail sector, Education Sector, Healthcare, and FMCG are most impacted and have seen a change in trends compared to previous years.
Features like AI helps shops learn about shoppers and the growing volume of voice search makes life easy. Mobile shopping and more ways to pay have given handy options to consumers. Chatbots, Headless, and API-driven eCommerce allow continued innovation. And subscription features will keep consumers attracted to make repeat purchases.
Q5: Any specific technology trend where store owners should consider investing?
Cloud, AR-VR, AI, and Headless are some of the top-notch technologies which will have a significant impact on the industry. The usage of AI, ML, Robotics, and Automation will make life easy and less time-consuming. Metaverse, AR-VR gives a feel of a real-world experience, even sitting at a different location and making the shopping experience real.
To understand consumer behavior, the data analysis, and data scientist field will also have great potential and opportunities.
In Digital Commerce, social media marketing and Digital Innovation will always keep a business ahead of competitors. Diversification in advertising via multiple channels will help lower customer acquisition cost.
Wrapping Up
So, that was all about today's expert Q&A session. We thank Kalarav Vasavada for talking to us and sharing essential insights about the industry. We hope you find this session insightful! For more critical discussions and insights, subscribe to our content and stay updated with what's new in eCommerce and Magento.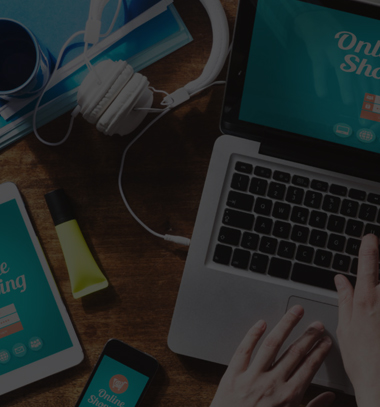 ENQUIRY
Ready to Get Started
Communication is the key for us to understand each other. Allow us to understand
your requirements or queries. Present us with an opportunity to serve you.
Fill out the form and out team will get back to you
within 24 hours


Head Office
815 Brazos St STE 500, Austin,
TX 78701, USA