What The Future of eCommerce Holds: In Conversation with Iain Calvert
Staying on top of emerging trends and technologies is not an option but a necessity for eCommerce business owners. It will help them identify new opportunities and stay on the top of their game.
To help budding eCommerce entrepreneurs, today, we are going to collect some amazing insights by interviewing an amazing personality who himself is building an eCommerce business. So, let's find out the challenges and opportunities you may face along the route and solutions to deal with them.
So, let's get started.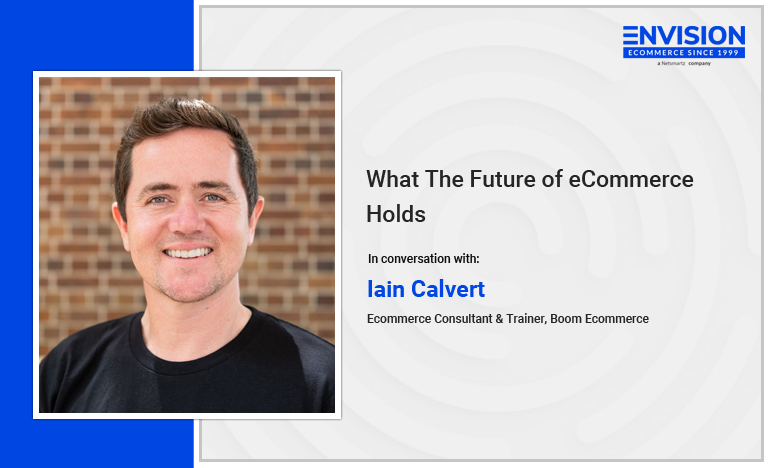 Who did we interview?
Iain Calvert is an eCommerce Consultant and Trainer at Boom eCommerce. He is known for helping many Australia-based eCommerce businesses grow and reach new heights with his business consulting, management, and marketing expertise.
Q1: What exciting projects are you working on right now?
I bought an eCommerce business in Australia. Currently, I am working on growing it and also sharing "how" with everyone on Linkedin. It's an emotional roller coaster being back on the merchant side, but this time as an owner, not an employee.
Q2: What potential do you see for the eCommerce industry as a whole?
To become its own experience, not just an online version of a physical store. For example, a website isn't just a brochure on your computer; websites have become so much more. There is much more upside to be had. The online experience needs to create a unique experience that makes shoppers pick it.
I believe the eCommerce industry holds the potential to take any business to new heights. But, the game is not just about the fastest but about being the best in your industry. If you are providing your consumers a great experience and valuable products at a price range that matches their budget and needs, none can stop you from growing – that's how I see eCommerce. 
Q3: What's the biggest change you've seen in psories, and home decor items online.
That % of online sales has returned to its original trajectory, but Covid was essentially a large bump. This shows people want real-life shopping experiences.
Also, I noticed that people are embracing a lot of digital channels. For example, prior to the pandemic, people used to shop just clothes, accessories, and home decor items online. Nobody was buying groceries and flowers online. However, now, it looks like everything is online, and people also appreciate this experience.
Q4: What industries do you think will take the biggest piece of the pie due to this surge in eCommerce?
In the long term, the profitable ones with higher average order values as they can afford to advertise in a more competitive market. Gone will be items selling for $20 a go unless they are frequent repurchases.
In addition, as I mentioned earlier, industries that are new to eCommerce will surely see a lot of spike in sales, for example, grocery, food, flowers, and just other everyday stuff.
Q5: Any specific technology trend where store owners should consider investing?
Custom Data Platforms to collect Zero and First-party data. Klaviyo is a no brainer here. This will help them target customers as 3rd party data continues to evaporate.
Wrapping Up
So, that was all about today's session. We thank Iain Calvert for talking to us and sharing essential insights about the industry. We hope you find this session insightful! For more critical discussions and insights, subscribe to our content and stay updated with what's new in eCommerce and Magento.