eCommerce Consumers and Their Spending Habits: In Conversation with Eric Stopper
The eCommerce market is expected to grow by almost $11 trillion during the period 2021-2025. As organizations adopted digital mediums during the pandemic, the trend toward digitization surged fast. At present, a large number of consumers are shopping online and spending their hard-earned money on global brands.
But, how have the eCommerce trends changed after the pandemic? Let's discuss the same with our today's expert Eric Stopper and find some invaluable insights.
So, let's get started.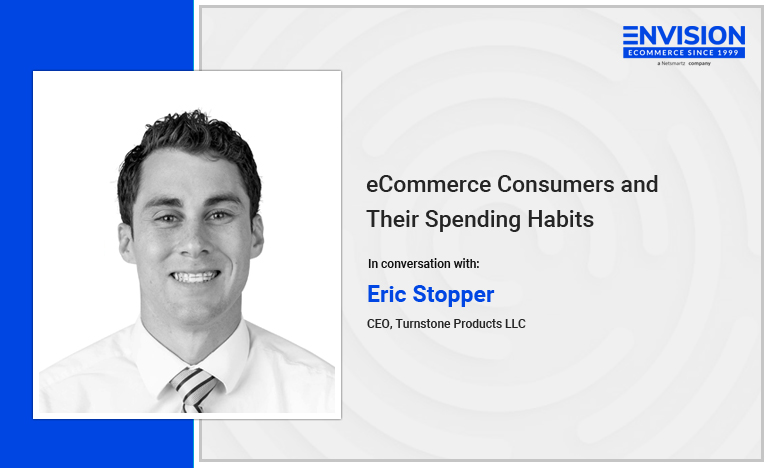 Who did we interview?
Eric Stopper is an expert Amazon Seller and eCommerce marketing enthusiast. He is also passionate about machine learning, chatbots, and podcasting. Having around a decade of experience working on different projects in the eCommerce industry, he is well-versed in what it takes to sell online.
Q1: What exciting projects are you working on right now?
Amazon Agency Client Management Software, legendaryitems.com. It is a unique project that involves the creation of legendary heirloom items using compressed ashes of deceased family members, friends, or pets.
Q2: What's the biggest change you've seen in post-pandemic eCommerce trends?
For some reason, the lower-income Amazon customers are buying a disproportionately higher amount of products on average. That means the spending habits of consumers are not connected to their income anymore. And it would be wrong for retailers to think that if they are targeting a low-earning market, they can not launch products that are high in value.
Revenue possibilities have increased in every market, and you just need to find the right strategies to sell products to your consumers.
Q3: What industries do you think will take the biggest piece of the pie due to this surge in eCommerce?
Consumables. Today, many companies are entering the eCommerce consumable market. Walmart's acquisition of Jet.com and Amazon's acquisition of Whole Foods Market are perfect examples. A few years ago, people hesitated while buying groceries and other consumable items online, but now the trend has been reversed. I am hoping to see more eCommerce brands in this market soon.
Q4: Any specific technology trend where store owners should consider investing?
Inventory management software is getting so good; it's a must-have if you are doing over $50k/month. For every eCommerce organization, it is crucial to keep proper track of their inventory to keep operations seamless. And without a perfect IMS, this is not possible.
Wrapping Up
So, that was all about today's session. We thank Eric Stopper for talking to us and sharing essential insights about the industry. We hope you find this session insightful! For more critical discussions and insights, subscribe to our content and stay updated with what's new in eCommerce and Magento.