Personalized User Experiences and the eCommerce Industry: In Conversation with Debra Lutsky
A number of businesses are undergoing digital transformation in 2022. There are several good reasons why this is happening. It might be because of the recent COVID-19 pandemic, people desiring more convenience or the fact that tech makes managing operations easier.
If you are also in the race to scale your eCommerce business or start a new one, our expert Q&A series is for you. In today's interview, we will talk to Debra Lutsky, an eCommerce expert, to know more about what's trending in the eCommerce world. So, let's get started.
Let's get into this exciting interview and find out what the term omnipresent should mean for retailers and how they can scale in an era where commerce is going omnipresent.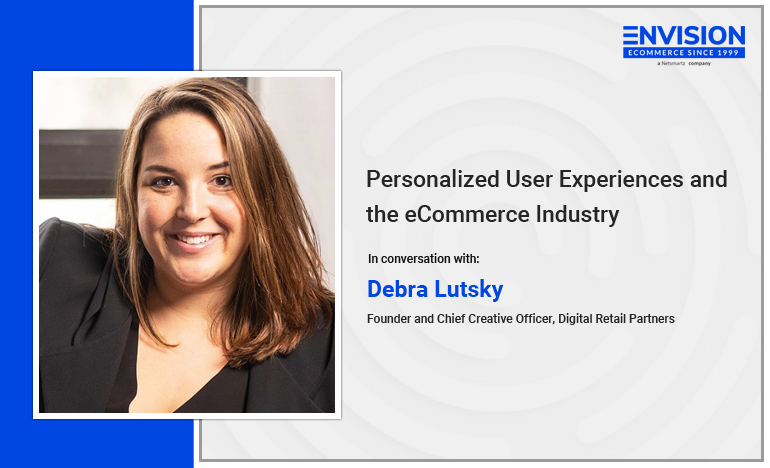 Who did we interview?
Debra Lutsky is the founder of DIGITAL RETAIL PARTNERS. With an extensive background in traditional graphic design and development, she works with businesses worldwide and enjoys supporting local communities.
Q1: What exciting projects are you working on right now?
We just finished some really exciting custom eCommerce website experiences. The first is a virtual dermatology platform that allows patients to send their secure information to a dermatologist and easily order their prescriptions and skincare online. No waiting for appointments anymore. Check out skintap.com.
We also just finished a health food marketplace that connects practitioners and wellness experts with customers to provide advice on natural remedies, supplements, clean beauty, and first aid. The products are all available on the marketplace, and the experts can earn affiliate commissions through the website.
Q2: What potential do you see for the eCommerce industry as a whole?
I see the future of eCommerce continuing to become more about personalized experiences for users. I also think we will continue to find ways to improve shipping options/timing, customer service, and logistics as the products we sell online continue to become more complex.
Q3: What's the biggest change you've seen in post-pandemic eCommerce trends?
The most significant change in post-pandemic eCommerce trends is really the importance of convenience and options. The user is not giving this up and will continue to search for brands that put convenience at the top of their list, even over price.
Q4: What industries do you think will take the biggest piece of the pie due to this surge in eCommerce?
I continue to see inflation tightening the belts of shoppers as we go into the summer, but consumers are still leaning into homebody living. Categories such as self-care and home continue to thrive, including furniture, appliances, and dining.
Q5: Any specific technology trend where store owners should consider investing?
I still think store owners should invest in payment options including Buy Now, Pay Later platforms. I also think store owners should consider robust affiliate programs and technology to help turn their customers into loyal brand ambassadors.
Wrapping Up
So, that was all about today's session. We thank Debra Lutsky for talking to us and sharing essential insights about the industry. We hope you find this session insightful! For more critical discussions and insights, subscribe to our content and stay updated with what's new in eCommerce and Magento.