Why You Need to Test Your E-commerce Features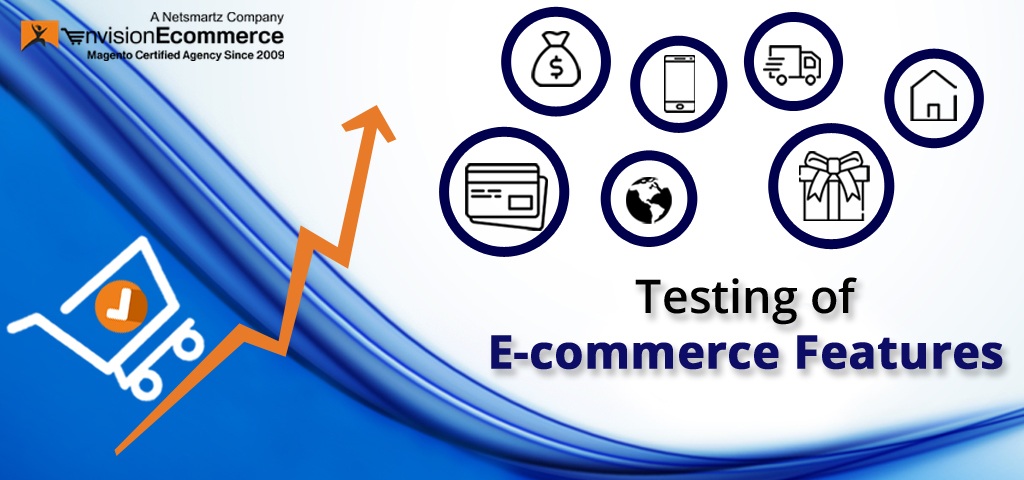 E-commerce is a trending business platform that connects customers and businesses over a technology-driven digital process to purchase items and/or services. In the latest scenarios, e-commerce websites are bringing in more profit by attracting more and more customers each day. The customized shopping experiences and ease of use bring customers to shop these platforms. According to Statista, the number of digital buyers will increase to $2.14 billion by 2021.
Another major technological advancement that has stimulated the e-commerce trend is the smartphone. These smart handy devices are a powerful gadget that brings a 24/7 accessibility feature while at home or on the go. In recent years, there has been a remarkable drift in website visits from desktops to mobile devices. In addition, the survey by Statista states – Mobile accounts for approximately half of the web traffic worldwide. In the first quarter of 2019, mobile devices (excluding tablets) generated 48.71 percent of global website traffic.
This clearly shows that mobile is the basic and the most important platform and mobile optimization of websites is equally vital.
In order to give users a great shopping experience, it is important to identify the features that might be a hindrance in a good user experience. Remember that even the most useful features go obsolete and can be replaced by something new and trending. So, you need to regularly experiment and test your most trusted website features to get the best ones in place. Let's consider these 3 features to see how this will work.
1. Removal of the 'wishlist' feature will increase user interaction with the e-commerce website:
For a long time, there has been a wishlist feature in almost all e-commerce websites that contained the products that customers might purchase in the future. Removing this feature will help in reducing customer distractions and determine their actual buying needs. Moreover, some e-commerce websites who have removed this feature report an 81.6% rise in sales.
2. Removing product-level breadcrumbs:
Though breadcrumbs act as a navigation guide for the customers, a better approach would be to filter products based on their categories. According to a report, the removal of breadcrumbs will boost RPV in mobile users by almost 17%. But, complete removal and oversimplification of breadcrumbs is not suggested to give users the basic navigation ease without understanding it.
3. Remove the 'continue shopping' option at checkout:
As a common feature on shopping websites, the 'continue shopping' button normally appears at the checkout process. This button is reported to confuse many customers and takes them away from the checkout process. As another distraction, this button impacts overall sales.
These 3 features in an e-commerce website might not impact the customer, but the customer bounce rate due to them reduces the profit percentage of businesses. These and a few other features need to be analyzed and updated as the current customer navigation trends.
Moreover, Magento is a robust platform which incorporates the best features that help in reducing the customer churn. While Magento constantly improves its services, many e-commerce businesses have opted for Magento 2.0 upgrade service to get the best of it.
Conclusion:
Technology is ever changing and so is customer demand. The increasing customer awareness and demand trends require e-commerce businesses to stay updated and to experiment with the best possible solutions for the users.