Why Magento is Still Leading the Market of eCommerce Platforms in 2017?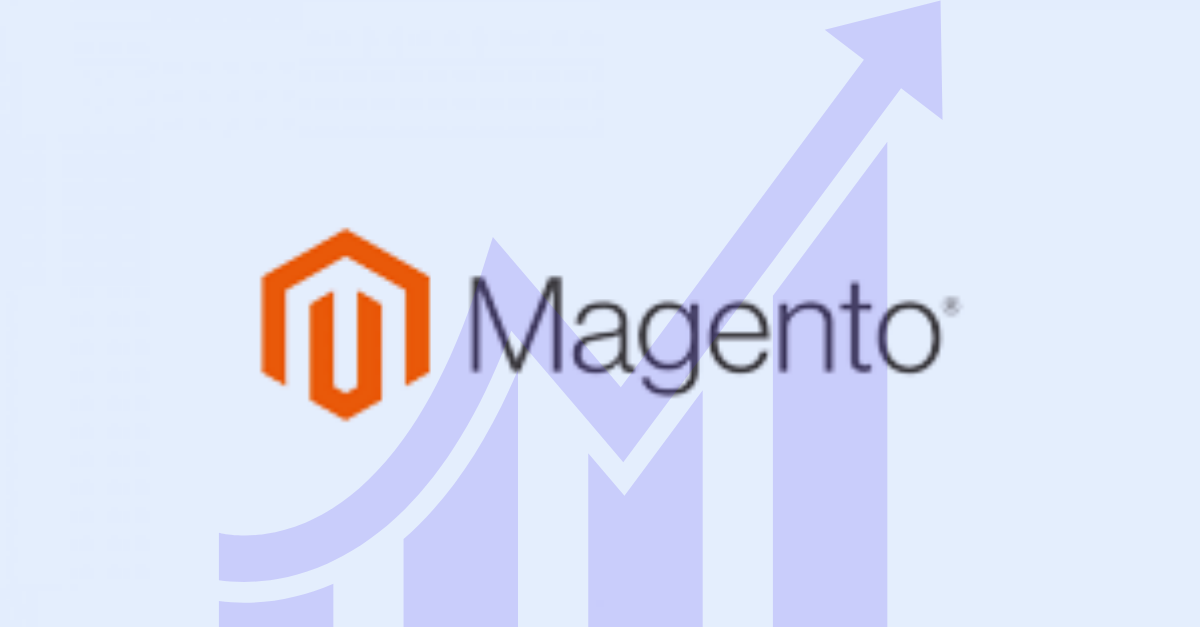 It's 2017, and you have so many eCommerce platform choices to select from, but yet Magento still leads the market of eCommerce platforms. Yes, you read that right! The world's biggest brands, like Nike, Vizio, Everlast, Nestle Nespresso, Ford, Coca-Cola and Fox Connect are having their web stores based on Magento. Not only these brands, in fact, over a quarter of all eCommerce stores across the globe are running on Magento, an undisputed king of eCommerce market.
So what factors make Magento to beat other eCommerce platforms? We have compiled some facts and figures that will explain you why Magento is still considered as the best eCommerce platform in 2017.
Open Source eCommerce Platform
Magento is a PHP based free eCommerce platform that comes under Open Source License version 3.0. Backed by PHP like technologies and other open source tools, Magento offers several different benefits compared to other eCommerce platforms. It is the most adaptable eCommerce platform and can be easily tailored to meet the desired project needs. Being an open source platform, Magento also guarantees to deliver a robust performance along with security benefits for both merchants as well as developers.
Full Feature-Packed eCommerce Solution
Be it a developer, store admin or an end user who browses a web store via its storefront, Magento delivers an outstanding experience to all. It is a fully feature-packed eCommerce solution consisting of all the essential features or tools required to craft an eCommerce web store.
User-friendly Platform
Magento provides the store admin with an intuitive interface on both the front-end as well as the back-end. Magento may be complex, but it is not complicated, and helps store admin in offering their customers with a rich shopping experience.
Limitless 3rd Party Components Integration
There are thousands of 3rd party extensions available for the ease of Magento store admins and developers. These extensions work as a plug & play component to decrease the development and deployment time required in a Magento project. Moreover, Magento allows the integration of 3rd party elements without any restriction or limit on usage.
Magento comes with an extensible API that allows you to integrate with any 3rd party application or extension you prefer without any difficulty. Be it an analytics tool, shipping or tracking mode, or a payment gateway, you only require to go for the best plug 'n' play extension to just integrate into your Magento store.
Impressive Responsive Design
It goes without saying that Magento allows you to customize the look of your web store as per your requirements. However, a standard template would not be a perfect fit for your requirements. Moreover, Magento offers thousands of customizable templates and you can easily customize such templates even if you're not a web designer. On the other hand, installation must be performed by an expert.
A responsive design is even more crucial. There are many eCommerce platforms available in the market that have 'forgotten' to adapt to these responsive needs. But, in today's era of smartphones, you can't imagine about a successful web store without a responsive layout. It means your online store should have an impressive, responsive design that offers an outstanding interface to your customers, which is easy to browse on all sized devices like tablets, smartphones, laptops and PCs.
Magento is known for having a huge global community of web developers, UI/UX designers, merchants, web store owners, agencies, tech consultants, end users and eCommerce solution experts who explore Magento in-depth. This global Magento community helps Magento to stay on the top of eCommerce market by being up-to-date, flexible, secure, fast and bug-free.
Restriction-Free Hosted Solution
In Magento, there is no restriction on choosing a hosting solution of your choice as you have to face in case of Shopify and Volusion. Hence, you can easily go for a hosting solution supplier that meets your needs as well as your pocket. Likewise, in case of your store migration, you are free to choose the 'when' and 'where' for hosting your store.
While considering some important factors like page loading speed, scalability and security, Magento seems like an undisputed winner.
A sluggish web store ruins the business. However, Magento is backed by some high-end technologies and database optimization techniques that boost the speed of a store considerably.
Being scalable enough to grow with a business, Magento is a perfect eCommerce platform for small to large-sized stores. In fact, it might surprise you with the security it offers. For example, Magento payment security satisfies the 14 key protection criteria.
Multiple Store Handling via Single Backend
Most of the eCommerce platforms permit to have only one store per account. However, Magento allows to setup and handle multiple stores via one backend only. You can effortlessly handle multiple stores' inventories, orders, customer details, billing, etc., via just one admin panel. In fact, Magento allows you to allot a subdomain for each separate store. This ease of managing multiple stores via one backend reduces the complexity of handling and administrating multiple stores that work in a single or multiple categories.
Besides these features, Magento has a lot more for developers to offer. However, it is not a kind of plug 'n' play eCommerce platform. It demands a certain level of store development and optimization mastery from developers or store admins. If you need a helping hand from Magento certified developers for your Magento project, you can contact us at sales@envisionecommerce.com or visit: https://www.envisionecommerce.com.
Download Blog