What's Trending in the eCommerce Industry in 2018?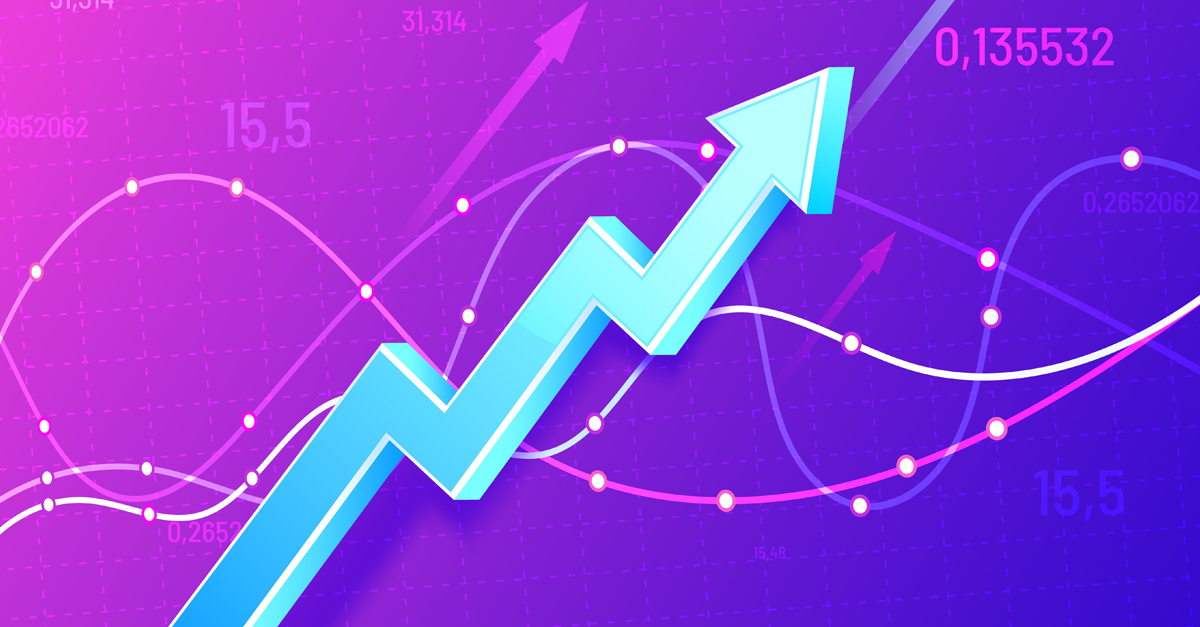 Trends are something that keep evolving and changing.For business to strive in the industry on a global front, it is important for them to stay on top of such trends. All these trends that pop up during the life cycle of a business helps them survive the battle of intense competition as well as in shaping the organization's future. When trends occur, some might stay afloat for short term, while some stay and find a permanent place in defining the way a business is done. For customers, trends often become expectations and when it is not fulfilled, they move to next, ultimately causing business loss to you.
Global ecommerce sales are expected to increase 246.15% by 2021, from $1.3 trillion in 2014 to $4.5 trillion in 2021 – according to Statista. This means that the ecommerce industry is booming and there are no signs of it slowing down any time soon. Every year, we observe trends in the eCommerce industry that continue to evolve over time. Moving from 2017 to 2018, we witnessed some revolutionary trends and eCommerce companies continue to embrace the upcoming foreseeable ones with open arms. Some of them are:
Shipping and Delivery
eCommerce businesses thrive when the customer is happy and to make it possible, one of the key elements is faster shipping and free delivery. Most market players are continually coming up with innovative ways to ship and deliver items as quick as possible. Same-day delivery and preferred delivery is now a customer-friendly standard that companies like Amazon strive to beat out competition.
AI and Machine Learning
No one can deny that the eCommerce industry will continue to integrate and empower offerings with artificial intelligence and machine learning technology in 2018. eCommerce businesses have already embedded these intelligent technologies into their systems to provide product recommendations to their customers based on searches and purchase histories. This has allowed eCommerce retailers to provide exactly what a customer is looking for, thus saving them time and effort. With more innovations lined up, the future of online shopping will be influenced by machine learning. The AIs and customers are shown only the products or services they're most interested in. As a customer, an individual come across machine learning and AI every day, he just might not know it.
AR and VR
How about viewing and experiencing a product in real-time while browsing the store before you make a purchase? If that sounds exciting, all the credit goes to Augmented Reality (AR) and Virtual Reality (AR) technologies. This has gained people's attention over the last couple of years.This tech has been getting some serious traction in 2018 and companies are going to eventually make it standard to offer products and services with AR and VR options. In the times ahead, customers will be more likely to make a purchase from eCommerce companies that allow them the option of visually testing out products before purchase.
Payments on the Go
This revolutionary technology of mobile payments has changed to the way people shop and pay bills on eCommerce portals. Since 2015, the growth of the mobile payment market has increased steadily and now there are at least 10 different mobile payment platforms available today, including Apple Pay and Google Pay. Today, 62% of Smartphone users make an online purchase at least once in six months. As a result, eCommerce sites are being optimized for smaller devices like mobile and tablets. In addition, fingerprint and facial recognition tech is facilitating one-click payments. Soon, it will become the most preferred payment method for all online transactions.
Voice-based Search
In the eCommerce space, voice-based searches will be surpassing manual and typed search methods for users using smart devices like Amazon Echo, Google Home, and other voice-activated devices. As of now, 40% are already using voice search before making an online purchase. Thus, it is imperative for eCommerce businesses to integrate voice search capability to ensure consumers stick to their portal because of its ease of use. Plus, a sale completed via Amazon Echo units also provided retailers with numerous upsell opportunities, with upsell rates of more than 60% observed among some product lines.
ROPO – The New Fad
Research Online, Purchase Offline (ROPO) has now been developed as an intelligent tool with advanced and reliable features to help eCommerce businesses evaluate how well their digital ads are contributing to in-store sales. Leveraging the information from social networks, mobile tracking/geo-location, mobile payments, in-store inventory, analytics tools, and CRM systems, eCommerce retailers are at complete control. Eventually, they witness the benefits like create higher-conversions and more targeted campaigns of shoppers who conduct online research before making offline purchases.
We have listed the trends that are highly perceived in the eCommerce industry, which means there are even more that could equally affect the ways eCommerce business is conducted. According to you, what trends we will see in the eCommerce space in the year ahead? Share what we missed in the comments section below. In addition, if you are interested in implementing the latest trends on your eCommerce store, we are just a call away.
Download Blog