Buy Now Pay Later: What eCommerce Business Owners Should Know About BNPL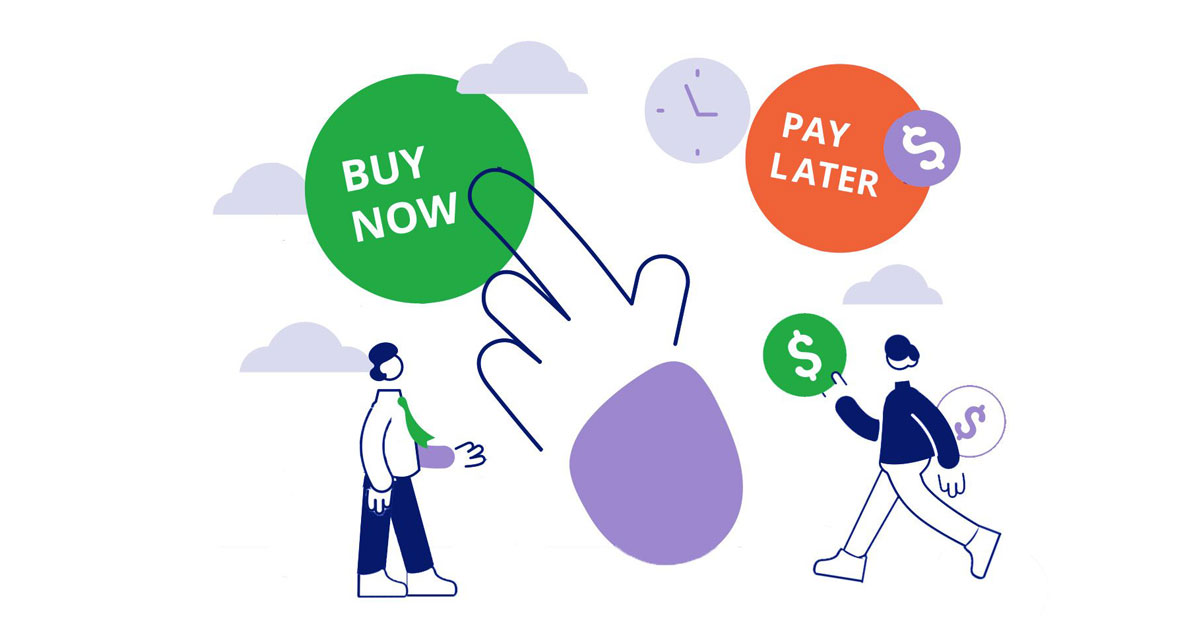 The pandemic gave birth to many trends and boosted the rise of several industries. Buy now and pay later is also one such pandemic-born trend that is today a huge part of the eCommerce industry.
At present, BNPL is a $100 billion global industry, and it is still growing due to the numerous benefits it provides to consumers as well as retailers. According to Statista, the global BNPL transactions are expected to increase by more than $500 billion between 2021 and 2026.
Global Transaction Value of BNPL in eCommerce from 2019 to 2021 (With Forecasts from 2022 to 2026)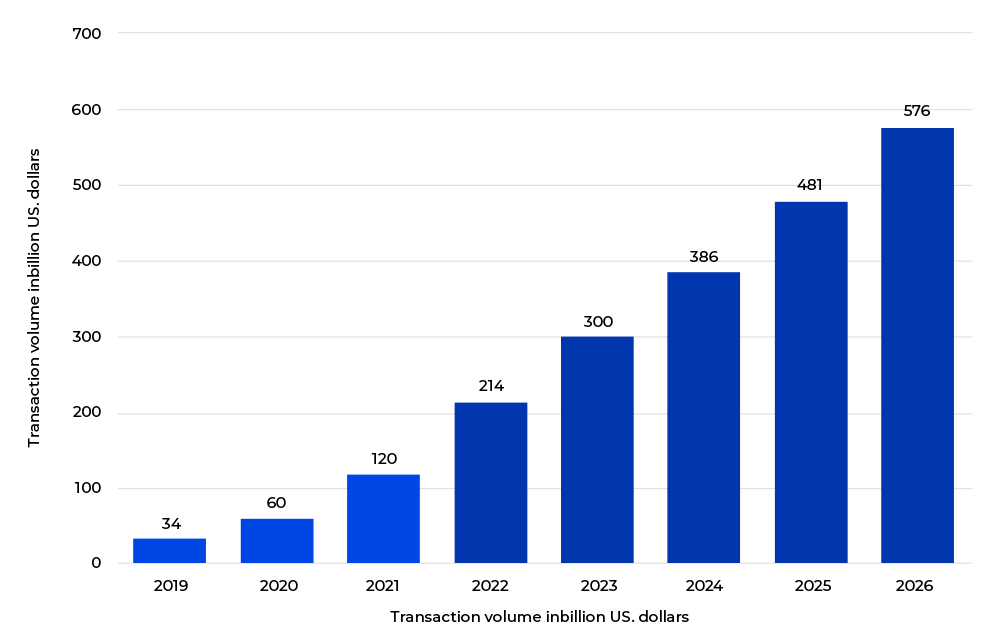 That means the industry is embracing this trend with open arms, and every eCommerce business should be aware of the BNPL process, its benefits, and its risks. So, in this article, we will be talking about this amazing technology to help you understand what it is and how you can use it to the fullest. So, let's get started.
What is BNPL?
According to various reports, BNPL is at present the fastest-growing digital payment method that accounts for over 5% of all online spending. It lets consumers divide the expense of paying for products and services they purchase over a specific time period. However, this time period can vary depending on the price of the item and the terms and conditions of the payer.
It is a viable solution for point of sale (PoS) financing that is getting traction fast, especially among Millenials and Gen-Z. Here are some statistics that define the popularity of BNPL among online consumers and brands:
In 2021, 55.8% of online shoppers used BNPL services

BNPL's user base grew 85% in just two years (2020 and 2021)

Almost 75% of BNPL users are Millennials and Gen-Z

About 1/3 of shoppers use BNPL at least once a month

2.1% higher conversion rates are observed by retailers who use BNPL
Using BNPL can be convenient and attractive to consumers and retailers, but there is more to it that we will learn in this blog. So, let's deep dive and understand this technology in detail.
How Does BNPL Work for Businesses?
BNPL is a payment service provided by a third-party entity and is also known as "point-of-sale installment loans." Here is how it works: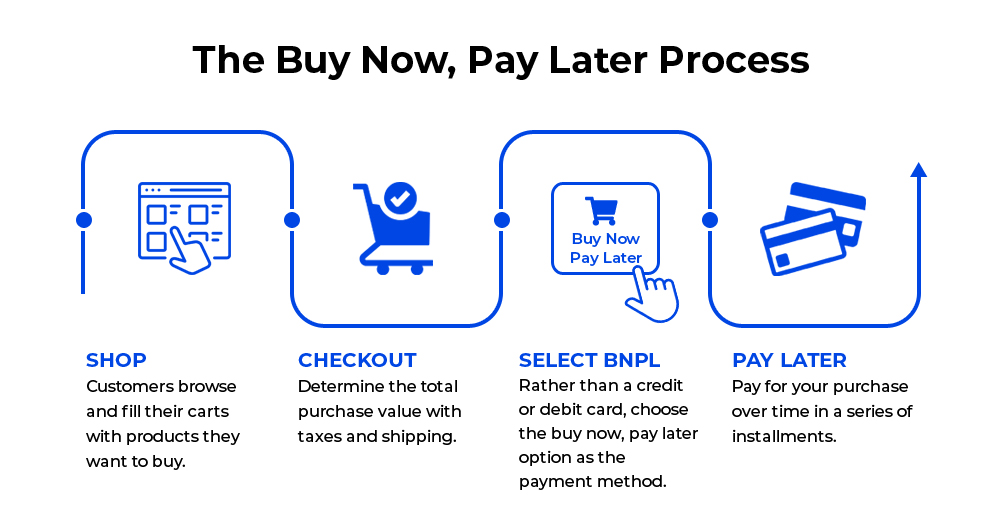 Customers select the BNPL option: After finalizing the products to buy, customers will see the BNPL payment option when they reach the checkout page.
Ask for approval: Before proceeding, customers will sometimes go through a quick credit check, which will take less than a few minutes. Also, not every BNPL provider will need a credit check; sometimes, simple ID verification will be enough.
Select the payment plan: The consumer will now get to choose a payment plan out of many options provided by the BNPL provider. However, not all providers will give consumers options. Some have just one interest rate, timeline, and monthly fee.
Pay down payment: The consumer will now be redirected to the checkout page after selecting the payment plan, where he will be asked to pay the down payment depending on the total purchase cost. This down payment can vary from 10%-25%.
How Can BNPL Benefit eCommerce Businesses?
As Buy Now and Pay Later grows in popularity, let's discuss its benefits for eCommerce consumers and businesses to find out whether it is really worth the hype or not.
1. BNPL Provides Convenience
Convenience is the key to eCommerce success. 
Modern consumers are time and cost-savvy, and they demand convenient shopping experiences from retailers. 33% of BNPL customers said they would have left the cart completely if BNPL wasn't an option at checkout.
Credit cards have terms that are hard to understand, with interest rates and other fees that are liable to change. Customers view them with reluctance and ignorance.
However, BNPL services are clear and straightforward. Customers pay for the items they purchase in four equivalent, no interest installments, with no hard credit score check. In other words, BNPL offers the convenience that modern shoppers demand.
2. Increases Conversion Rates
As Buy Now and Pay Later services are becoming highly popular, buyers are more attracted to these options. In fact, financing options are becoming a selling point for many eCommerce businesses. As per a report by SimilarWeb, eCommerce businesses that provide BNPL options observe a 2.1% higher conversion rate than others.
3. Boosts Average Order Value
Buy Now Pay Later also helps retailers increase their Average Order Value, which is an important eCommerce metric when analyzing the growth of an online business. According to a report by CNBC, 48% of online shoppers said that because of BNPL, they spend 10 to 20% extra than they spend while using a credit card.
If we believe a survey by Forbes, that number is 40%.
Since BNPL empowers customers to pay in numerous installments over time, they can manage their budget accordingly. BNPL customers decide to leverage BNPL for different reasons: They need to be responsible for their funds. They like the comfort. Or, like around 30% of Americans, they might not have a credit card.
Further, because the installments are divided into smaller installments, the overall expense appears to be more manageable. This might make customers more open to additional items and upsells at checkout, further increasing the Average Order Value for online stores.
Here are some of the Pros and Cons of BNPL technology for online businesses:
| | |
| --- | --- |
| Pros | Cons |
| Convenience | Higher merchant fees |
| Higher conversion rate | Increases consumer debt |
| Improved customer experience | Integration challenges |
| Higher AOV | Accreditation challenges |
That's right, where there are benefits of this amazing technology, there are some risks associated with it as well. Let's now understand the Risks of BNPL Integration for Retailers:
Credit providers and banks that offer BNPL services charge a fee to both; consumers and merchants. Also, as compared to other payment methods, BNPL has higher fees which usually range from 3-6% of the purchase amount.
Furthermore, integrating the BNPL payment mode into your store's checkout process involves a lot of work on the development side. It needs special tools and technologies, adding more to the money you pay to the merchant. BNPL services vary depending on the provider you choose, and because it is a relatively new system, it can be confusing for you to choose the right package.
Thus, it is crucial to completely comprehend the terms or conditions of a BNPL service provider before you choose them. You must also compare their charges and packages to secure the best deal. Keep in mind that if any issue arises with your BNPL system in the future, it can even damage your brand reputation.
Final Thoughts
Adding Buy Now, Pay Later into an eCommerce store's arsenal can be incredibly valuable and profitable. Offering this choice shows that you're willing to address your customers' issues, which in turn can help you get repeat customers and higher revenues. If you want to know more about this amazing technology and its integration into your eCommerce store, get in touch with experts at Envision eCommerce.