Web Accessibility: Why eCommerce Retailers Should Care About it?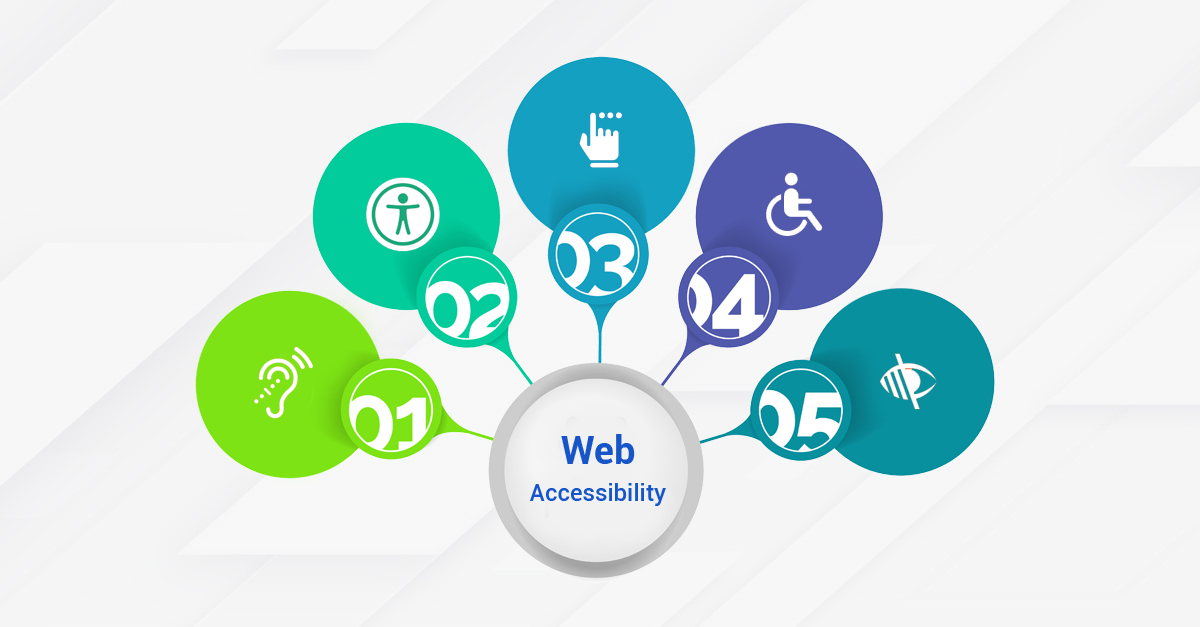 The pandemic accelerated eCommerce growth across the USA and consumers are now relying on online shopping. As a result, eCommerce sales rose by 20% in just the first quarter of 2020, as per McKinsey.
While this shift is convenient for many, some people are not equally lucky. For example, for people with disabilities it is easier to access the physical markets but accessing websites is a bit complex. On top of that, the vast majority of websites fail to meet standards for website accessibility. Even though strict laws are in place across the world related to web accessibility standards, businesses do not comply with them and face many problems.
Especially eCommerce businesses face many lawsuits every year for not complying with web accessibility rules and regulations. This article lists three reasons why online retailers must care about accessibility and the consequences of not adhering to the laws.
So, read on if you want to save yourself time, money, and other resources.
1. Web Accessibility Leads to More Traffic and Sales
Web accessibility means that a website is accessible by all users irrespective of their disability. For e-retailers, it is crucial to ensure that their website is fully accessible because of so many reasons. Have a look at the following stats from WHO:
More than 1 Billion people in the world are living with some form of disability
6% of the world's population is affected by deafness
17% of the world's population is affected by blindness.
On top of these statistics, families having at least one disabled person spend around £274 billion per annum in the UK, as per a report. This is a big number for eCommerce businesses to ignore. While these numbers just talk about the UK, they give you an idea about the potential of disabled people to spend money in other corners of the world. It is immense!
So, not focusing on making your websites accessible means decreased sales and revenue, which no retailer would want. Also, this is the number one reason why eCommerce businesses should pay heed to website accessibility.
2. Lawsuits Over Digital Accessibility are On the Rise
In the first half of 2021, the number of digital accessibility cases increased by 64% in the USA as compared to a year earlier. And what's more problematic is that eCommerce companies are sued more often when it comes to accessibility issues. As per reports, 74% of all federal cases between Jan and June in 2021 were related to eCommerce businesses only.
Thus, if you run an eCommerce business, it is essential for you to comply with accessibility rules and regulations active in your targeted nation. For example, if you do business in America, your website must be ADA-complaint, a set of rules set by the American government to ensure the accessibility of businesses to all.
In case you fail to comply with all these rules, it can result in a lawsuit against your business, hefty fines, and reputation damage for the brand. Therefore, all eCommerce businesses need to prioritize web accessibility to save time, resources, and money.
3. Web Accessibility Improves Search Engine Rankings
Search engines are much like people with disabilities. They can not see or hear the videos or images that you add on your eCommerce website. Thus, if you improve your website's accessibility, you will also improve your business's visibility on search engines.
For example, adding video transcripts is an important part of web accessibility. And video transcripts also make it easy for search engines to find and crawl your content. Therefore, by improving the web accessibility of your eCommerce store, you also optimize it for search engines.
Wrapping Up
There is a saying "Do the right thing". Above all the reasons behind why you should make your websites accessible, the most important reason is that it is the right thing to do. Your business should be inclusive to all and focus on equity over equality. That means providing every one of your consumers with what they need rather than treating everyone equally – that is an important business principle that drives success.

Download Blog