We are Now a Magento Solution Partner – Proven Ability with Magento Platform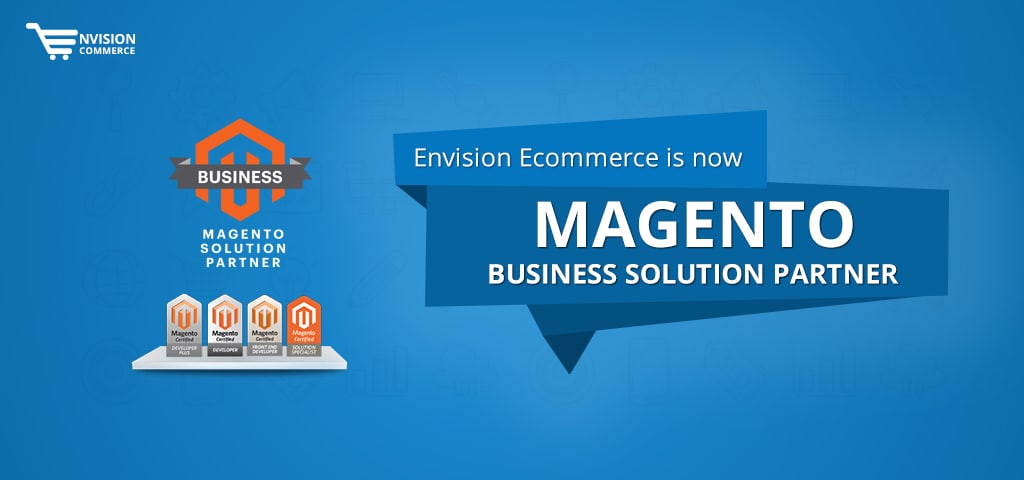 At Envision Ecommerce, we would like to start off on a high note that we're now a Magento Solution Partner. We deserve this achievement for being an eCommerce development company who has got Magento embedded in its DNA. Yes, you read that right! We have long been on Magento since its inception in the eCommerce world and have delivered countless Magento projects ranging from startups, small sized businesses to large scale enterprises.
Earning this status of 'Magento Solution Partner' clearly promotes our proven ability and relationship with Magento to our customers. It's not just a specialization, it is a testament to the hard work and dedication of our Magento team here at Envision Ecommerce.
Being the only company from Chandigarh region and 6th Company in whole India makes this achievement even special.
We are incredibly proud of our accomplishment and looking forward to serve the Magento community in more effective ways. If you're interested to know more about what we can do for your eCommerce business, drop us a line at info sales@envisionecommerce.com. We'd love to hear from you.
Download Blog