Vikrant Shukla, the Voice of Envision Ecommerce at Meet Magento India 2018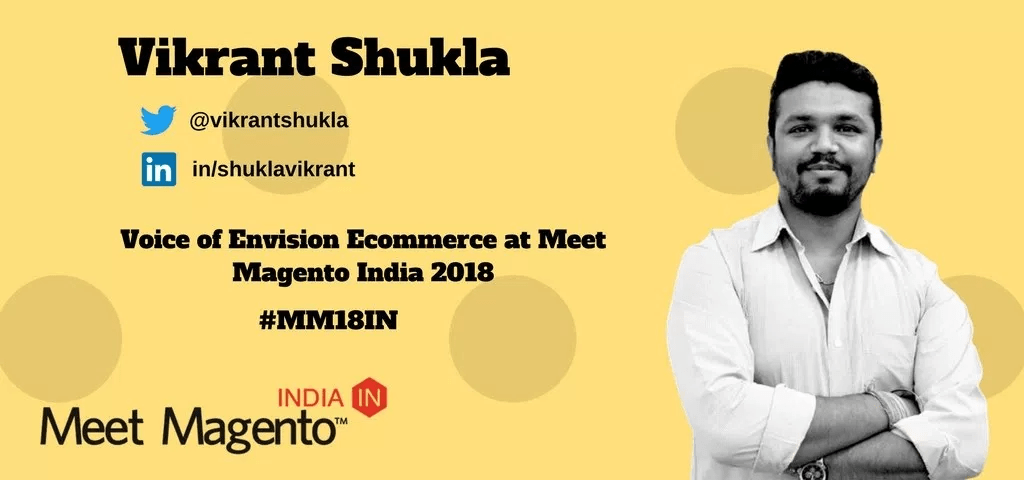 We are delighted to announce that our COO & Co-Founder, Vikrant Shukla, is going to be the voice of Envision Ecommerce at Meet Magento 2018 being held in Ahmedabad on 6th Jan, 2018. He is a Magento® Certified Solution Specialist with 10 years of hands-on experience in LAMP, eCommerce and Agile Project Management. He has been working with Magento since 2007 when it was just in its beta version.
With 23 national & international speakers from TOP companies in the eCommerce world and over 15 sponsors, this Magento Meet is going to gather the cream of the crop in one place. It is a great opportunity for Magento lovers to infuse themselves with the hottest Magento topics being presented by speakers in this event.
Among these speakers is our very own COO & Co-Founder, Vikrant Shukla, who is also a Magento Certified Solution Specialist. He will speak about "Impact of Magento in India", so be on the lookout for his talk in the event. You can check out the full agenda for this event here – Magento Meet Agenda. So lets meet there and explore the accelerating momentum of Magento across the globe, plus envision the Magento tendencies of tomorrow regarding eCommerce.
If you want to share some words with our speaker, Vikrant Shukla at the event, we will catch you up over a cup of coffee 🙂 Moreover, you can contact him at vikrant.shukla@envisionecommerce.com and connect with him over Linkedin  or Twitter
See you all in Ahmedabad!
Download Blog