What is Composable Commerce: The Secret to Launch Top-Notch Digital Commerce Solutions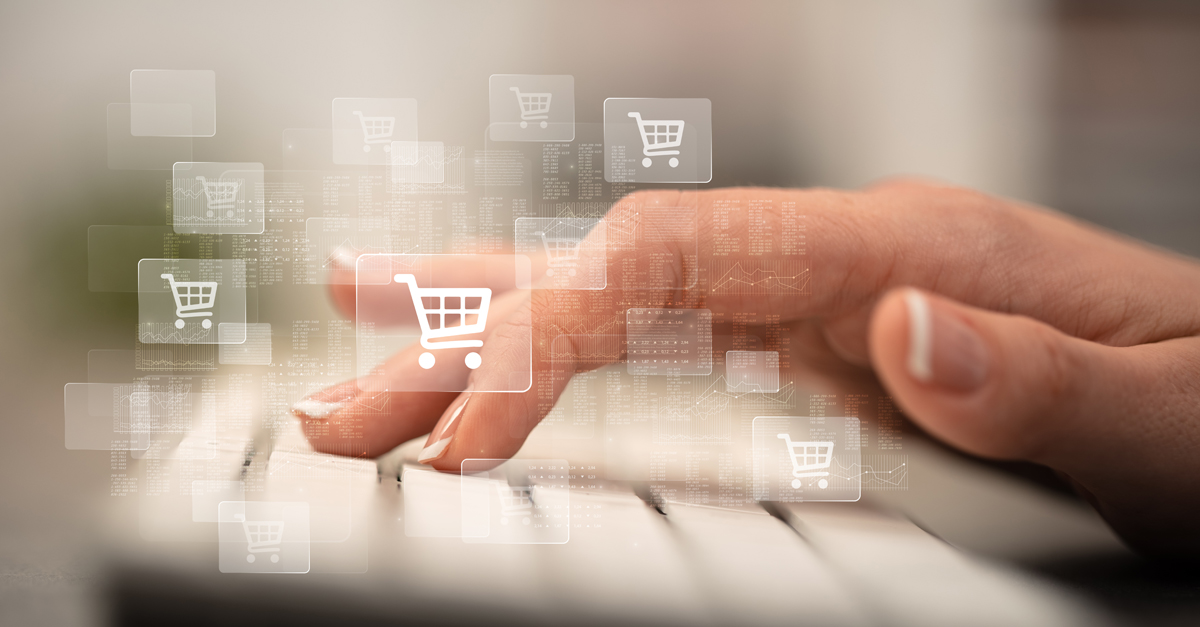 According to research by Gartner, businesses that have implemented a composable commerce approach will leave competitors behind in the speed of new feature implementation by 2023. Hence, they will outpace the competitors in terms of conversions and growth by testing new elements depending on evolving customers' needs and preferences.
While traditional eCommerce solutions provide businesses with all-in-one solutions, composable commerce takes things to the next level. No doubt that the one-size-fits-all approach was perfect during the first wave of digital transformation when all businesses just cared about building a presence online. However, today, this is not the case.
With the addition of new touchpoints, engaging digital experiences, and increased competition in the market, the time has come to stop these traditional practices. Welcome to the Composable Commerce world, where everything is bright and flexible!
This article will look at this innovation in the eCommerce world and analyze its advantages and disadvantages for building profitable digital commerce solutions. So, let's get started.
What is Composable Commerce: The New-Age of Digital Commerce Planning
Basically, composable commerce is a development approach of choosing best-of-breed solutions that fit your business needs and composing them into an application for seamless business process and outstanding outcomes.
For example, you can choose the eCommerce platform of your choice, a separate ERP or CRM solution (all this can be custom or vendor built), and connect all of them using APIs to run your digital commerce operations. 
You achieve this by composing PBCs (Packaged Business Capabilities). Each PBC is a capability or feature of the application in a composable architecture and is generally a third-party software, interaction, or extension. A PBC could be marketing automation, CMS, or checkout.
What are the Business Benefits of Composable Commerce?
Let's figure out why you should invest in composable commerce and how it will benefit your business operations and overall profitability:
1. More Productivity & Better Chances of Upgrades
Making eCommerce websites using the composable approach is the biggest relief for development teams. Using the composable architecture, teams never have to care about the changes because one change in any particular functionality will never disturb the other functionalities. 
Any upgrades or changes are never a cause of headache for them since nothing can crash the entire system like traditional eCommerce systems. This means more innovation and focuses on expansion. 
2. Agility and Flexibility
Due to increased competition in the eCommerce market, selling on multiple channels is necessary today. And managing the commerce operations across several channels (like social, mobile, email, web, and more) requires agility and a flexible approach to change, modify, or update content as per the evolving customers' expectations and business needs. 
The composable commerce approach provides retailers the same. They have full control over the frontend experience and how their backend works. The modular approach allows businesses to offer innovative experiences without any hassles.
3. Cost Saving
When you build software using composable commerce, it takes a lot of responsibilities away from developers. These solutions are developed using low or no code methodology, and no special skills are required for the same. This leads to cost-saving.
For example, if your marketers need to make some changes in the content of a website, they can do it easily in real-time without the help of a developer. Additionally, it is flexible in nature and allows quick-decision making to serve the demand of consumers instantly. Retailers can reduce operational costs by selecting the features, platforms, and vendors that are actually needed.
4. It is a Future-Ready Approach
Embracing composable commerce will make your business future-ready since you will be able to accept changes fast by opting for cutting-edge solutions without disturbing your overall architecture. You can make this shift at once, but it is advisable to take one step at a time. 
You should focus on migrating high-priority features first and others later to minimize risks and save costs. 
What is the Difference Between Headless Commerce and Composable Commerce?
Composable commerce is one step ahead of headless commerce. It is not based on not just separating the backend and frontend but provides you the ability to select the best technologies to craft your own commerce stack.
For eCommerce businesses, embracing headless commerce is the first step toward innovation and opting for composable commerce is the second. It takes the flexibility and agility provided by a headless platform to the next level. 
The platform functionalities can be restricted within headless commerce if it is still a full-stack system, but composable commerce never lets that happen. Its architecture is API-first, and it communicates via APIs to build complex systems. So, if you want to enjoy the benefits of composable commerce, your first step should be towards Headless Commerce Implementation.
Launch Top-Notch Digital Commerce Solutions with Composable Architecture
Eventually, composable commerce is all about providing retailers and brands the platforms to absolutely control their destiny by permitting them to roll out fast improvements to their business operations, tech stack, marketing operations, and other business aspects.
Now, you may be thinking about whether your business is prepared to take on a composable commerce approach. If you are presently using or following headless or MACH architecture, you are already on the path to composable commerce and can soon take your business to new heights.
To be sure about whether composable commerce is really for you or not, you can get in touch with our experts, who will walk you through the architecture patterns, technicalities, and other requirements to implement a profitable composable commerce strategy. So, schedule a free consultation today and get started.