Top eCommerce Trends that will define Retail in 2021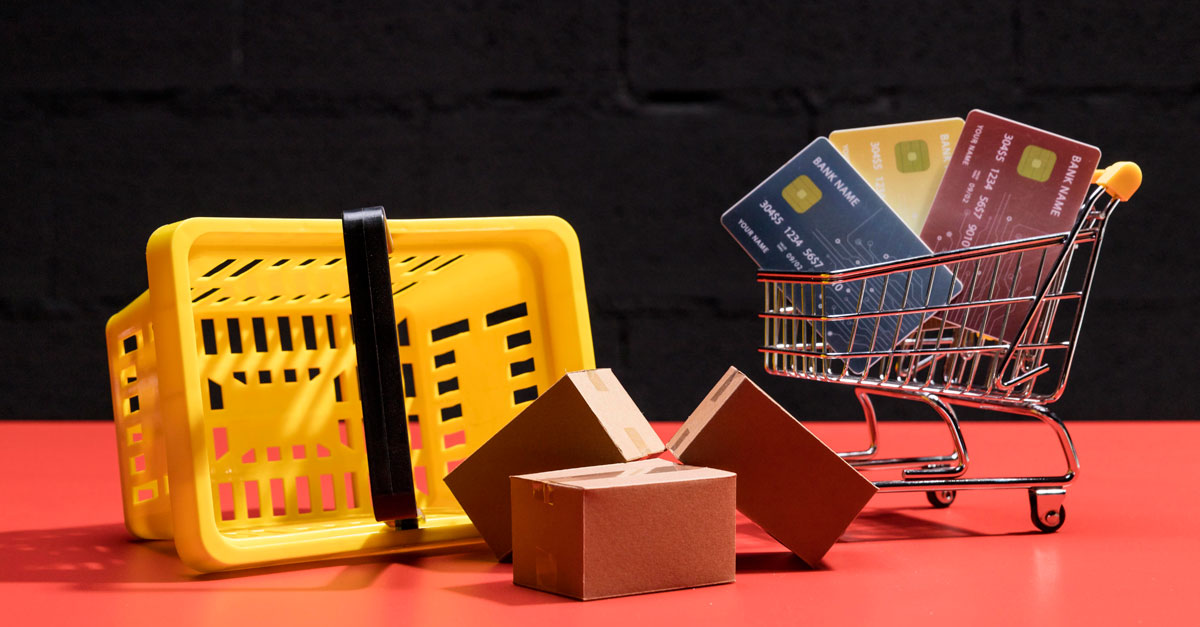 2020 was a rough year for most businesses and industry verticals. With a full-blown pandemic underway, many companies struggled to maintain business continuity. The health crisis was closely followed by the entire industry, courtesy of the havoc it wreaked on retail operations. Stores were shut down, staff was furloughed or laid off, and supply chains were strained.
The COVID-19 pandemic fundamentally transformed how consumers shop, causing retailers to reconsider how they conduct trade. But the crisis also accelerated digital innovation. According to an industry survey conducted by Euro monitor International, 72% of retail professionals said that the crisis accelerated their digitization plans by at least one or two years, while 21% believe that it had accelerated their digitization plans by at least three years.
Retailers ramped up their eCommerce strategies as part of this rapid digitalization to meet the growing needs of customers who shopped more from home either because of mandated lock downs or safety concerns.
As we progress into the new decade, retailers have survived the immediate triage period, but the pandemic still poses some challenges and will continue to shape the year ahead. Here are the top eCommerce trends that retailers and consumer brands should keep in mind.
Voice Commerce
Thanks to the rapid advancements in AI and machine learning, devices such as Amazon Echo and Google Home are becoming increasingly popular and increasingly capable. It was just a matter of time until these capabilities found an application in eCommerce.
And that's how voice commerce came into the picture: an online shopping niche where customers can make purchases using their voice-controlled devices. Voice commerce is set to become a key eCommerce trend. There are plenty of numbers that support this projection; Voice commerce will account for $40 billion of all US eCommerce revenue by 2022. The central idea here isn't whether Voice Commerce will become a driving force in eCommerce but whether your website is optimized to accommodate this latest development.
Visual Commerce
Ever since the development of eCommerce, there has been just one particular disadvantage when compared to traditional retail- the inability of customers to physically interact with a product before making a purchase.
But visual commerce is all set to transform the outdated product presentation norms in online retail. Visuals do not just complement product images in visual commerce. Instead, visuals take the center stage and render a more interactive, realistic online shopping experience.
Visual commerce is emerging as a top eCommerce trend. The rapid advancements in image recognition technology are driving its growth The image recognition market is expected to reach $86.32 billion by 2027, fuelled by the continuous developments in machine learning and deep learning technology. As image recognition becomes more effective and advanced, so does the visual search.
Augmented Reality
Augmented reality is set to enrich the online shopping experience. This need is powered by the problems faced by many customers when shopping online: lack of interactivity.
Augmented reality will solve this pain point at least to some degree by enabling customers or, rather, the devices of customers to materialize and interact with the product.
While AR might still seem like a futuristic technology, it is becoming more sought after due to its application in eCommerce. 22% of customers claim that AR technology in eCommerce will drive them to visit conventional brick-and-mortar stores less often.
Conversational UX
Conversational User Experience is a set of practices that make the customer's online interactions seem more informal, intimate, and personal. Although it's a broad concept that involves several activities, chat bots are, by far, the most common manifestation of Conversational UX.
Chat bots can imitate a normal human conversation and assist a customer to make a transaction or settle a complaint, based on how they are programmed. It can be implemented via dedicated plug-ins for your website or via an existing app.
Chat bots are quick, convenient, and fit into the instant gratification online culture. Not to mention, they are a perfect way to engage visitors to your website and streamline their path to conversion.
Email Marketing
Email marketing has recently made a comeback for all the right reasons. Email marketing in eCommerce is far from the normal dry newsletters. Today, personalization and interactivity are taking center stage.
Today, 70 percent of millennial customers would like to receive customized emails from their favorite brands. While it takes time and effort to adapt the content to a particular customer or community of customers, it is a solid way to communicate and attract your target audience.
Interactive emails serve the same purpose. And although their popularity is growing, they are not yet universally adopted. For companies that are willing to go the extra mile with their email marketing campaigns, this poses a lucrative opportunity.
At Envision eCommerce, we closely monitor eCommerce developments and top trends to help merchants and retailers with personalized solutions. Experience the best Commerce store management services and get access to the most authentic practices when it comes to secure and feature-rich eCommerce store management. Drop us a line for a seamless transition into the digital space with Magento store development.
Download Blog