Top 5 E-commerce Trends to Deal in 2018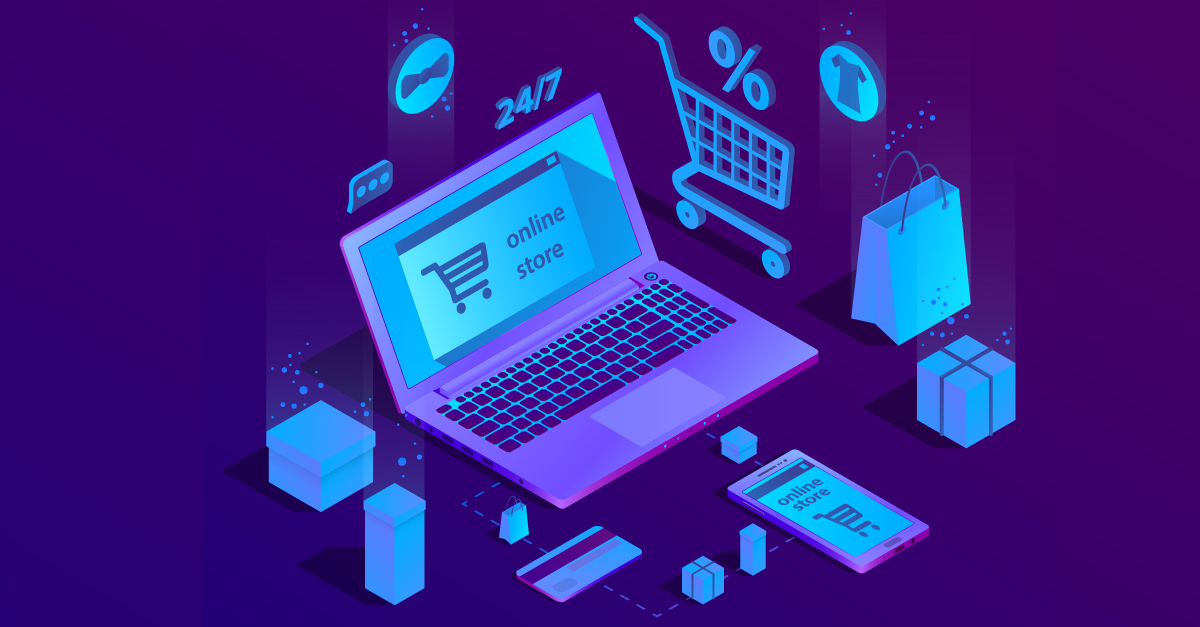 E-commerce is thriving beautifully. Not only one, several technologies have contributed making a better level for its economic growth. Cumulative data from statista anticipates online retail sales to reach $4.5 trillion in 2021, which is a fair increase of 246.15% from today. Thousands of marketing metrics as well statistics on social media, email marketing, lead generation, SEO, content marketing, sales contributed largely to develop E-commerce to its current position. The e-commerce market is enormous and, is still progressing around the world. Let us dive deep into the e-commerce trends which we are going to observe in 2018.
1. Email Commerce:
You might know that email continues to deliver strong ROI and value for marketers. It's the favorite go-to-channel for marketers. Email has improved its revenue day by day. Marketers are really impressed by the well-running email marketing campaign and this is only due to its increased ROI. According to the Econsultancy, email is the most preferred commerce over other channels by the leading marketers. One of the aims of the email campaign is to drive more traffic towards the website. Concurrently, Rebel like companies provides the ability to shop with the help of the mailbox. Even the customers can easily review back of the products with an interactive email.
2. Omniplatform Marketing :
Do you know 6 in 10 internet users start shopping on one device but complete it on a different device? But nowadays, the online retailers are stepping towards consisting of multiple channels. It can be a website, mobile, email marketing campaign or several social media. This is how it is being captured as one of the trends in 2018. It gives a truly integrated impact on customers that means providing a consistent experience in terms of user interface, sales, messaging as well as payment processing. Now, the emerging strategy of any e-commerce focuses more on multichannel. We at EnvisionEcommerce , provide omnichannel marketing support. We have a team of inbound marketing certified teams who helps you to in omnichannel marketing. We at EnvisionEcommerce have a team of Inbound certified marketing experts who have hands-on-experience in providing omnichannel marketing support.
3. Mobile-Oriented Traffic:
The global mobile data traffic is estimated to increase by eightfold in 2021. Hence, mobile internet visualizes favorable computation in the nearby future. You can observe the advancement of technology on mobile that it simplifies the payment method which consists of the security such as fingerprint and facial recognition etc. Mobile checkout starts getting preference over desktop mainly because of the payment method for retail purchases. It will definitely increase revenue because people are emerging towards shopping online, no matter what. So, you need to pay attention making your e-commerce website a mobile-oriented. We can help you in converting your site in a Magento mobile app very quickly. The Mageionic Magento Mobile App will boost the sales with the forefront mobilized Magento store.
4. Voice Over Purchases:
Voice assistance further ease any process you are performing. Now, people love to just speak and find results on the web. The voice controlled speakers such as Amazon Echo as well as Google Home are gaining popularity as well. These are best for the shopping research options and even buy that online. Even Salesforce stated that 40% of millennials use voice assistance prior to acquiring a product. Online presence has become vital otherwise you could be missing out something really worthy. So, keeping up with pace is really essential to make maximum sales and profits.
5. Chatbots and Artificial Intelligence:
We get more simplified lives with chatbots as we can quickly grasp specific shopping websites, order foods as well as buy tickets online. We can simply decline manager interventions. The communication process streamlined in a better way. Basically, the two types of chatbots namely, simple and advanced are all based on artificial intelligence. Live speech is highly understood by these bots as well as learns constantly. An instance related to eBay says that it consists of chatbots within Facebook Messenger while on the way of communication, asks related to your preferences and many more questions and offers the specific product. It is becoming widely popular in the trends of e-commerce industry.
Download Blog