Top 5 E-Commerce Trends That Will Add Value to Magento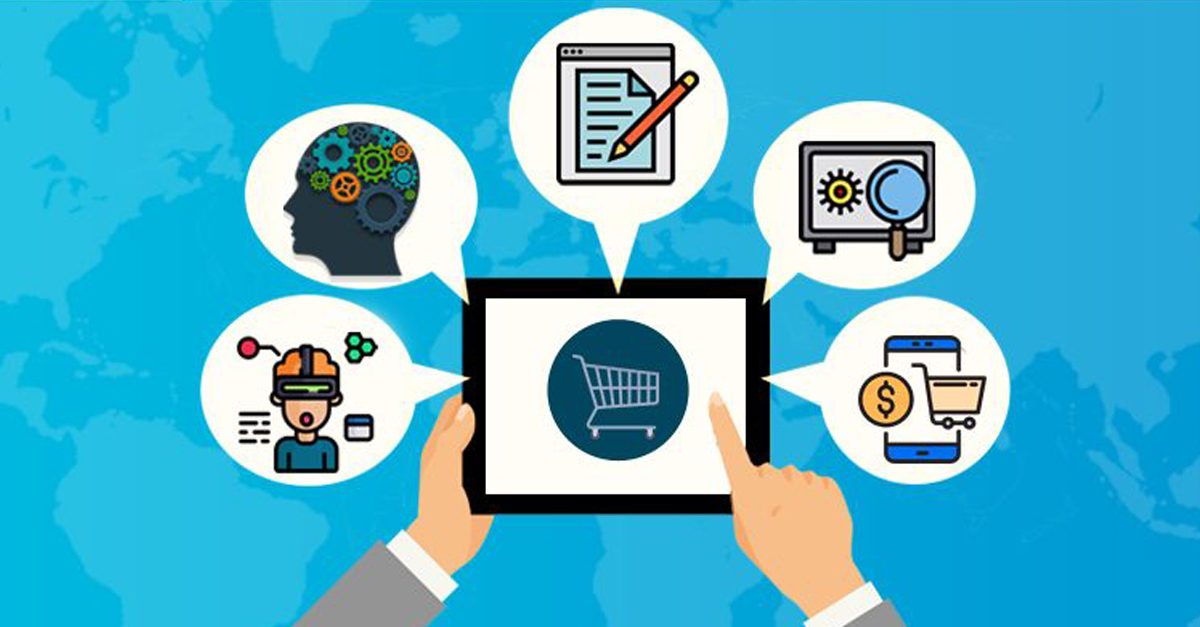 Magento is a leading e-commerce platform that has left other e-commerce software far behind. Magento mixes a high degree of flexibility and functionality with the ease of customization and scaling to empower large and evolving businesses to reap the benefits more effectively at the global level. Plus, Magento themes are very popular among business stakeholders who want to focus on customer engagement as Magento provides power to your website by making its presence known through SEO techniques.
Magento has been progressing at a fast pace. In 2017, Magento made improvements in speed for a better experience. For 2018, Magento focused on increasing conversion rates for websites. So, what's going to empower Magento in 2019?
1. Artificial Intelligence and Chatbots:
In the latest scenario, artificial intelligence is taking thelead. By attracting many users globally with better user interfaces, AI is assisting businesses with engaging customers. AI is revolutionizing the Magento e-commerce sector in understanding user behavior and preferences, which aids in giving users a personalized e-commerce shopping experience.
In parallel to AI, Chatbots are no less important. Chatbots are among the most liked features by many end users today. With 24/7 customer support service, chatbots are adding value to business owners as well as customers. With seamless service and better customer management, they add to the strength of Magento. Moreover, the chatbot market is expected to grow at a CAGR of over 34% from 2018 to 2024.
2. Smarter Organic Search and Engagement:
A well-made e-commerce website will give a smooth navigation experience, but will it engage your customers? The smart search with Magento engages customers by making them dive deeper into the website with quick and easy searching options.
3. Mobile First:
Today's tech-savvy world is more smart and alert. With smartphones and high-speed internet, people are accessing the required information within seconds. As far as e-commerce is concerned, they expect the same. According to a survey, by 2020, almost 54% of e-commerce sales will be done using mobile e-commerce applications. So, it is very important for you to have a mobile optimized e-commerce application for your business.
4. High-Quality Content:
A website might look beautiful, but it cannot fetch much traffic until it attains a level of quality content. User-centric high-quality images and content are very important to attract customers and get them to buy what you are selling. Fine product images and catchy product descriptions are key to growing a customer base.
5. Augmented Reality Experience:
Augmented reality is one of the popular technologies that help give immersive user experiences. Many top-rated e-commerce mobile applications like Amazon have incorporated an augmented reality feature that allows customers to see the products superimposed in the real environment. This means that if you are planning to buy a couch, you can simply select the couch and click on the augmented reality view. Next, you need to focus your smartphone's camera towards the place where you want to place the couch in real time. Augmented reality will show you the view with the selected couch placed. Isn't that a great shopping experience? With Magento, you can also reinvent your e-commerce website and incorporate augmented reality.
According to a survey, 71% of customers say that they would want to shop again and again with an e-commerce application that caters the augmented reality feature.
The Inference:
The growing e-commerce market is attracting a lot of traffic, and it is very important for e-commerce businesses to adapt to the latest technologies. Magento is one platform that brings a powerful pack of features with robust security leading to increased customer retention. The above-mentioned technologies blended in Magento are expected to revolutionize the e-commerce development services and its market in 2019.