The Status of Magento Platform in the Middle East eCommerce Market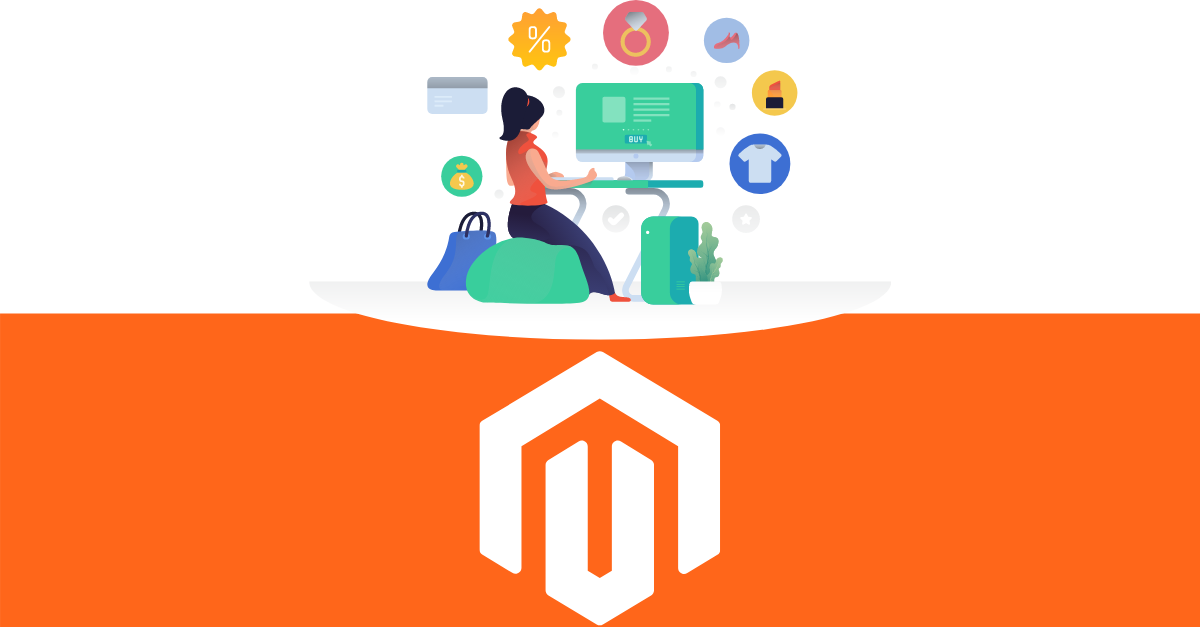 Over the years, the eCommerce industry has witnessed a phenomenal rise globally. The idea of taking your business and service to customers virtually has fundamentally transformed the concept of business. Thanks to the introduction of advanced eCommerce platforms such as Magento, it has enabled business owners to leverage Magento Marketplace marketing solutions for potential sales.
eCommerce has emerged as a revolution at the global stage and the Middle Eastern market has shown exponential growth making UAE, a frontrunner in embracing the concept of virtual business stores.
As per the data shared by Bain & Company, eCommerce in the Middle East Market is likely to grow 3.5 times giving it a market size of $28.5 billion by 2022. Thus, it is no brainer to say the Middle Eastern market is likely to turn into a hotspot of eCommerce growth. Even though the figures are quite public, there are still many brick-and-mortar store owners that are yet to go online.
Before we proceed to find out Magento features that have captured the attention of online store owners, let's find out what is driving the eCommerce growth in Middle East Region.
Changed Customer Behavior: The primary reason that has made eCommerce a business essential in the Middle East is the extensive internet penetration, high spending potential of customers, infrastructure growth, and better logistic options.
Government's Digital Lookout: The second and the most significant reason behind the growth of eCommerce in the region is proactive government support. For instance, Dubai Free Zones Council's eCommerce regulations on FDI as well as the launch of information services and programs to encourage the start and growth of eCommerce have helped merchants a lot in leveraging the power of eCommerce.
Besides, eCommerce merchants align towards digital platforms for targeting a bigger audience, one thing that is the most surprising to all is the popularity of the Magento Marketplace Marketing Solutions on Magento 2.
Let's find out how Magento 2 is working as a catalyst for the rapid growth of the eCommerce market in the Middle Eastern Region.
Though a bit delayed, Magento has emerged as the most preferred eCommerce platform on global grounds. And marketers believe that the trend has caught sudden attention after Adobe made the acquisition of Magento in 2018. However, there are still some evident statistics that can help show the popularity of the Magento platform in the Middle East.
· Magento is currently used by more than 250,000 merchants around the world.
· Magento has managed to get ranked as the number 1 choice under Internet Retailer 1000 list for 4 years consecutively.
· The number of websites built on Magento doubled from March 2017 to August 2018.
· The total number of customers served by Magento merchants is likely to rise by 200 percent from 2016 to 2020.
Besides this, there is an extensive list of features offered by Magento 2 that have made it a primary choice of eCommerce store owners. Especially, the PWAs (Progressive Web Apps), Page Builder, Multi-source inventory, support for Arabic language, numerous payment integration options, Rich Web API, and its robust security features, all make it a perfect option to jumpstart your eCommerce business.
All in all, Magento 2 brings you a complete package of features and benefits that are necessary to yield sales and capture customer attention. If you are curious to take your eCommerce business forward while experiencing the capabilities of Magento 2, you can simply reach an expert Magento Partner Agency to help you with your sales goals.
For more information on how Magento can be the perfect eCommerce solution you need to empower your online sales, you can simply contact our experts for a free consultation.
Download Blog