The Biggest Magento Conference is Happening Again – Meet Magento India 2019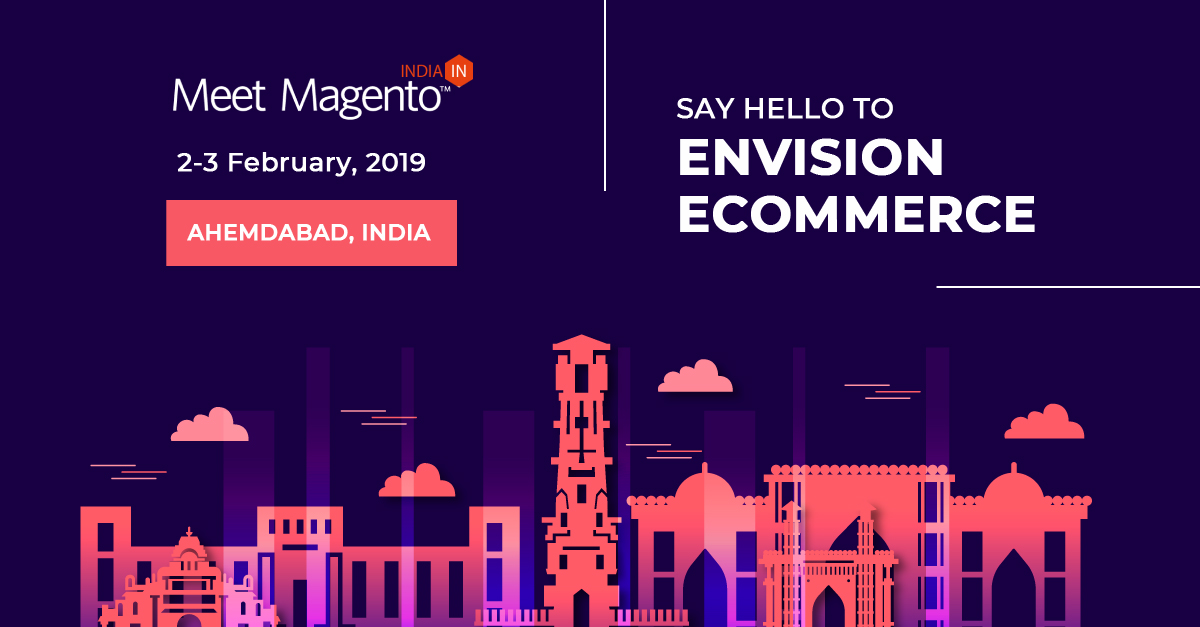 It's exciting and fulfilling for Magento experts and developers, e-commerce entrepreneurs and merchants to attend an official Magento event. After the success of last year's event, Meet Magento India is happening again in Ahmedabad on the 2nd and 3rd of February in 2019. It is an event-series that is organized in more than 40 countries including USA, Japan, Germany, Indonesia, Argentina, Mexico, Spain, and UAE and is going to take place for the 2nd time in India.
Meet Magento India is the leading eCommerce conference for Magento to meet the enthusiastic Magento community from all over the world. Merchants, developers, marketing professionals, eCommerce enthusiasts, decision makers, and online businesses participate in the event to learn about new topics through workshops, experts talk, and live experiences.
"Meet Magento India is a podium to make new contacts, talk to international professionals, learn about the trends shaping up the eCommerce industry, and understand the growth potential. With the power and capabilities of Magento, we have been developing the most innovative eCommerce solutions in this ever-changing eCommerce landscape. I was one of the speakers last time and am looking forward to meeting Magento Enthusiasts from all around India again. "– says Vikrant Shukla, Vice President Ecommerce, Netsmartz.
Envision Ecommerce, a Netsmartz venture, is a Magento Business Solution Partner Company that has been delivering Magento Solutions since 2009.
Envision Ecommerce is listed in the Top B2B Companies on Clutch in 2018. Clutch's sister website, the Manifest, has also recognized Envision Ecommerce as one of the Top 25 Magento Development Companies in 2018.
We have integrated over 150+ online stores with several 3rd parties and offered custom interface solutions to hundreds of ecommerce businesses. From migration to support, customization and front end development, mobile commerce and enterprise level solutions, we have the experience and know-how to tame Magento capabilities for an eCommerce business.
We are looking forward to the event 'Meet Magento India', and we are excited to connect and create unique strategies aiming towards the success of our digital commerce journey.
To learn more about who should attend the event, topics and workshops, key speakers, certifications, tickets and venue, head straight to this link.
Download Blog