The Best Targets for Your Omnichannel Marketing to reach B2B Customers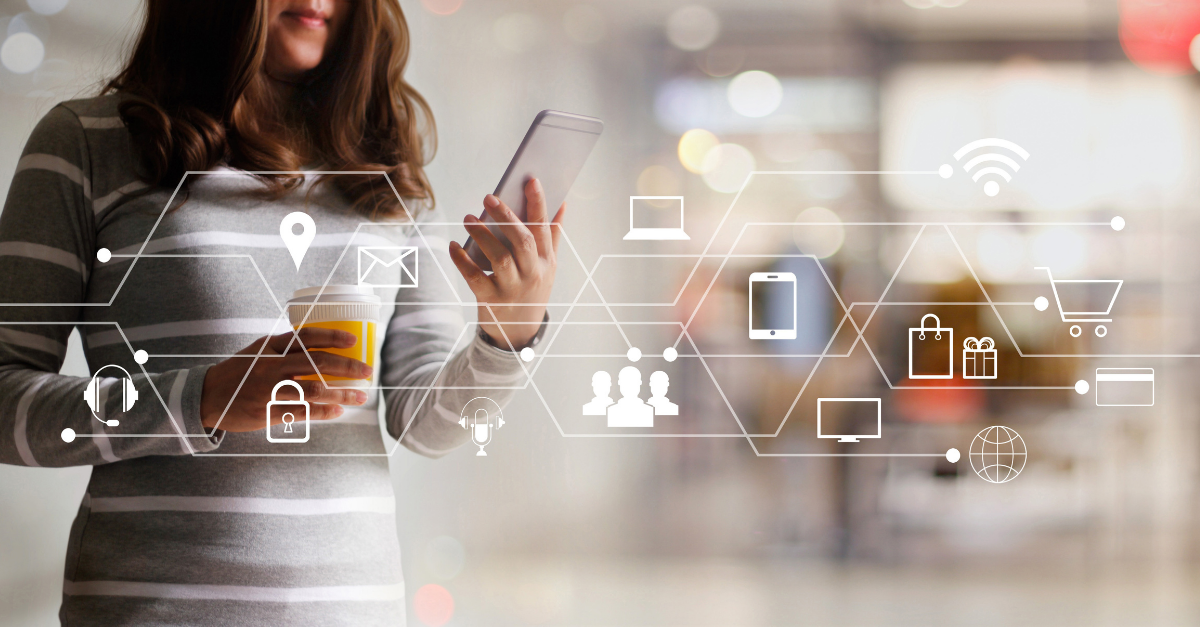 Since every business these days comes to the virtual world with strong market research and planning, creating a robust online presence is not easy. Even if you manage to get a good online presence with your website, the next big thing that you need to manage is creating strong interactions with customers.
Especially, when we talk about millennials who are entering the eCommerce industry as purchasing decision-makers, the buying process needs to be made more comfortable for B2B businesses with a virtual presence. This is why it is crucial that B2B owners invest in a potential strategy for digital marketing for commerce stores that can help businesses generate productive targets while giving customers the chance to make informed purchases.
Here's when Omnichannel marketing comes into the picture. Since Omnichannel marketing allows shopping through different channels, marketers can achieve breakthroughs and enjoy 287% higher purchases rather than the struggles that they tend to face with a single channel.
Let's just quickly jump to learn in detail about the best targets that marketers can make to leverage their omnichannel marketing tactics for their B2B business:
Search Engine Optimization
The first thing marketers can do to improve their sales through online medium is spending some time on SEO or search engine optimization. Since SEO is the organic process to gain better rankings and have your products at the top of SERPs, you should definitely invest your time in content marketing tactics to improve your SEO game. Moreover, it is a process that gives you the chance to audit your website, product pages, and other on-page and off-page factors that might be taking you away from conversions.
h2>PPC Advertising
If you are one of those people who prefer spending money and have quicker results with your Google ranking goals then you can go for Pay Per Click advertising. PPC advertising allows you to bid on your best keywords and present your ads to the users while giving you an opportunity to drive ROI as high as 700%. However you need to be careful with your keyword targeting goals, as poorly optimized campaigns could cause you money on unnecessary or irrelevant clicks.
Email Marketing
If you need to reach massive ROI targets of around 3800% for your B2B business, then email marketing is the key. This is because every dollar spent on email marketing has the potential to generate $38 of sales. Though the numbers are not similar for all business types, an effective email marketing strategy can help you have a cost-effective reach. Also, it is necessary that your email marketing strategy targets the right people with the right content that readers find exclusive and meaningful rather than anything that lands into the spam section.
Social Media Channels
With around 42 percent of the global population using social media, leverage the opportunity to take your B2B business to a large number of people. Social media can help you take your product to the customers and have interactions across international boundaries. You can simply create a content schedule and ensure that you regularly feed your followers or connections on social handles like Facebook, Instagram, Twitter, and LinkedIn while working on your marketing goals.
Webinar & Podcasts
Another new and trending way of improving digital marketing for a commerce store is to conduct webinars and podcasts. Since these marketing options require visual and audio content to reach listeners, you can be more informative and vocal about your products or services. Besides, you can even plan some informal discussions and other industry-related topics that can help you have better exposure with sales.
Event Marketing or Networking
Last but not the least, you can plan some event marketing and networking when finding business opportunities. Since this form of approach gives you the chance to have face-to-face interactions with customers, you can expand your reach and find more contacts from your new connections. As it is more of a direct form of marketing, it can help you build relationships that empower your business in the long run.
Why Use Omnichannel For B2B?
Using Omnichannel marketing for your B2B business gives you the chance to improve your customer experience through diverse pathways of making purchases. Moreover, you have the advantage to capture conversions even when a customer makes a transition from one platform to another.
Since 70 percent of the B2B sales are made online, it becomes even more important for marketers to have a strategy that can help them reach customers while giving a collaborated exposure from all the above marketing channels.
If you need help working on your goals related to digital marketing for a commerce store, drop us a line.
Download Blog