Should I Put My Blog Content on a Subdomain or in a Subfolder?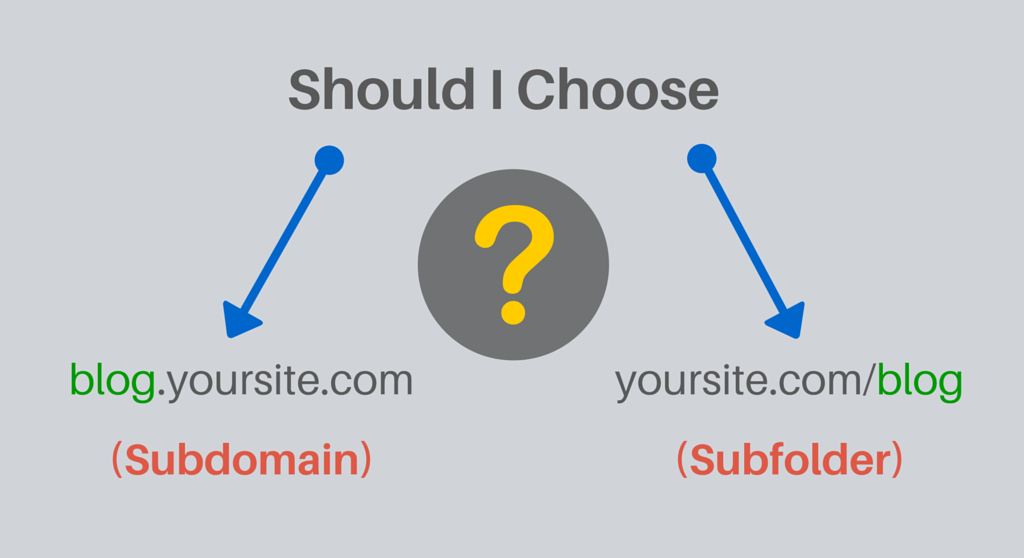 Should I put my blog content on a subdomain or in a subfolder – is a very genuine & common question that resides in everyone's mind before starting up a new blog.
To put blog content, which is better, a Subdomain or Subfolder, from an SEO prospective. This is definitely one of the much discussed debates on MOZ. In this blog post, we are going to discuss MOZ's (World's largest community of SEOs) such debate & experiments about Subdomains vs. Subfolders. There are some statements from Googlers, like Matt Cutts & John Mueller that come into sight as the reasons behind this discussion or debate. For example, a statement from John Mueller-"Hey, Google has gotten much better at identifying and associating content that's on a subdomain with the main domain, and you don't need to worry about placing content on two separate subdomains anymore."
While making a choice between subdomain (for example: blog.yoursite.com) and subfolder (for example: www.yoursite.com/blog) to put your content, subfolder is better to go with from an SEO perspective. However, subdomains may require a lot less technical operations or obstacles and engineering or development staff, but engines may consider the content on this separate subdomain in a different way. On the other hand, if you put all your content on a single subroot domain or we can say the subfolder, it will benefit all other content on the website.
MOZ has actually done this experiment many times for them. They first put content on a subdomain and then moved it over to a subfolder, and noticed a significant boost in rankings as well as search traffic. One more pretty clear evidence by MOZ (totally opposite to above mentioned move), like TImo Reitnauer's iwantmyname blog, in which he had moved his content from the main domain over to a subdomain and noticed a big drop in search traffic. This drop is still hasn't been recovered since 5 or 6 months. So, the SEO in our SEO experts still recommends you to keep your content on a single subroot domain, preferably in subfolders.
As per technical SEO things, subfolders are likely better for acquiring link equity and other SEO factors.
Download Blog